Momentum Monday 22nd May
Welcome to Momentum Monday and a new trading week. While not specifically Momentum related I wanted to point everyone's attention to a recent excellent article from our founder Ed Croft that he made available to all global members. Please do yourself a favour, and if you care about investment strategy, be sure to read his thoroughly insightful piece here. It is a first in a series so be sure to keep an eye out for it.
We are proceeding with the amended Momentum Monday as of last week's structure. If you want to read more about it, revisit last week's edition here.
The format for this weeks edition is:
Broader market sentiment

Member requests

Stocks in the "Shine Zone"

52 week high screen (including changes)
A reminder that you don't have to read all of it. Simply scroll to the area of interest.
If you have any suggestions for us, please be sure to include them in the comments below.
---
Broader Market Sentiment
We look at the direction of both the US and ASX markets to gain an understanding of the broader sentiment at the minute. While this analysis is not to time specific entry into or exit out of stocks, they are useful in helping us determine how aggressive/cautious traders should be in their trading.
US: S&P500
While we didn't close the week at our highs, it was pleasing to see the positive performance almost lifting the price out of this multi-week sideways move. While a swallow doesn't make a summer, US investors can dare to dream with the next point of upward interest now 4280.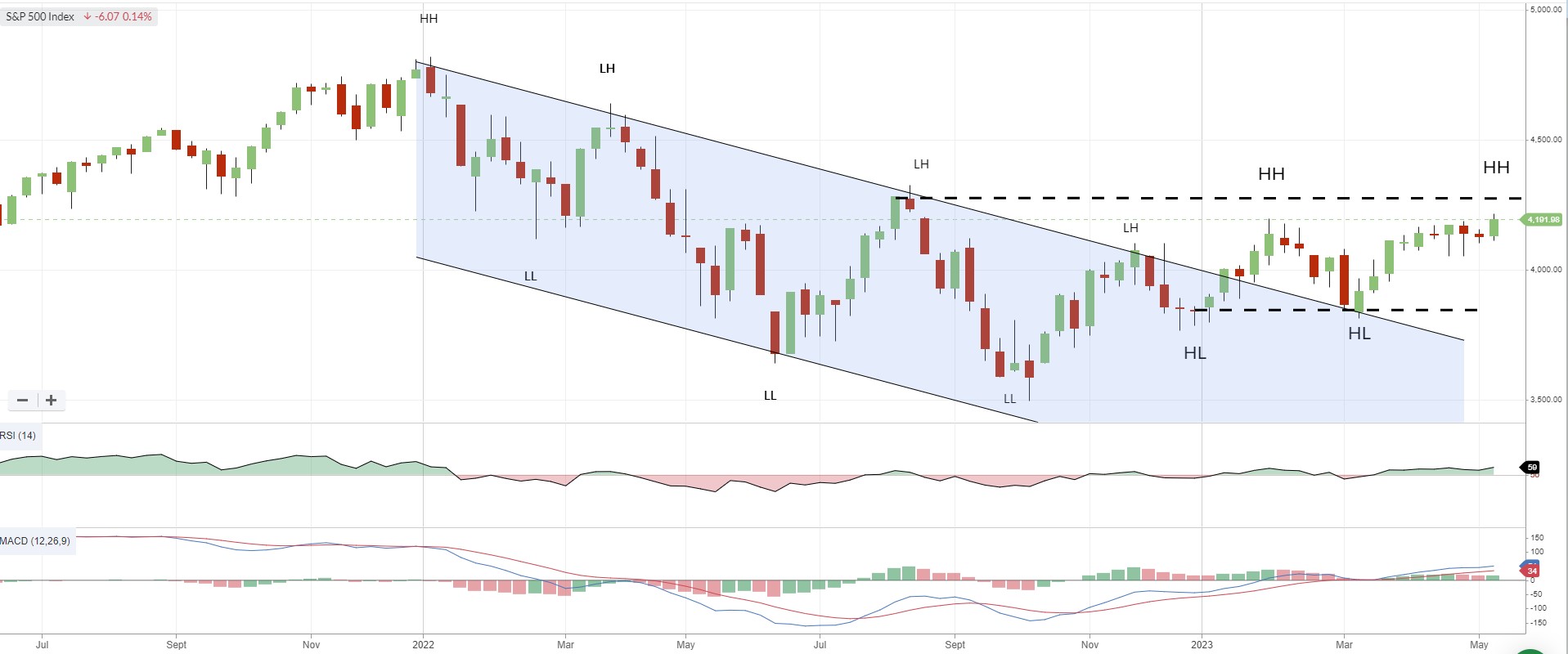 S&P500 Weekly chart
As we alluded to last week, the daily chart for the S&P500 was showing signs of positive and the god news was it followed through with some this week.
Unfortunately the move is not yet aggressive enough to lift the down level support of 3840, however for those looking for a sharper level for the index to hold to convince them that the worst may be over, we look to the daily chart. If it can hold 4056, which is the low of April, then that will add more weight to the positive learning argument.

Unlock the rest of this article with a 14 day trial
Already have an account?
Login here