My Market Musings 01/09/20: Following US$ debasement
Following US dollar debasement
Another month has flown by, and the key global trends do not seem to have changed at all.
The US Dollar: The greenback continues to weaken against key currencies such as the euro, sterling and the Chinese renminbi. It has also lost ground against precious metals and cryptocurrencies, as I have noted in earlier weekly missives. Looking at a monthly chart of the US dollar index via the UUP ETF, we can note a clear breakdown in an arc from the previous bull trend.
UUP US Dollar ETF has rolled over, heading lower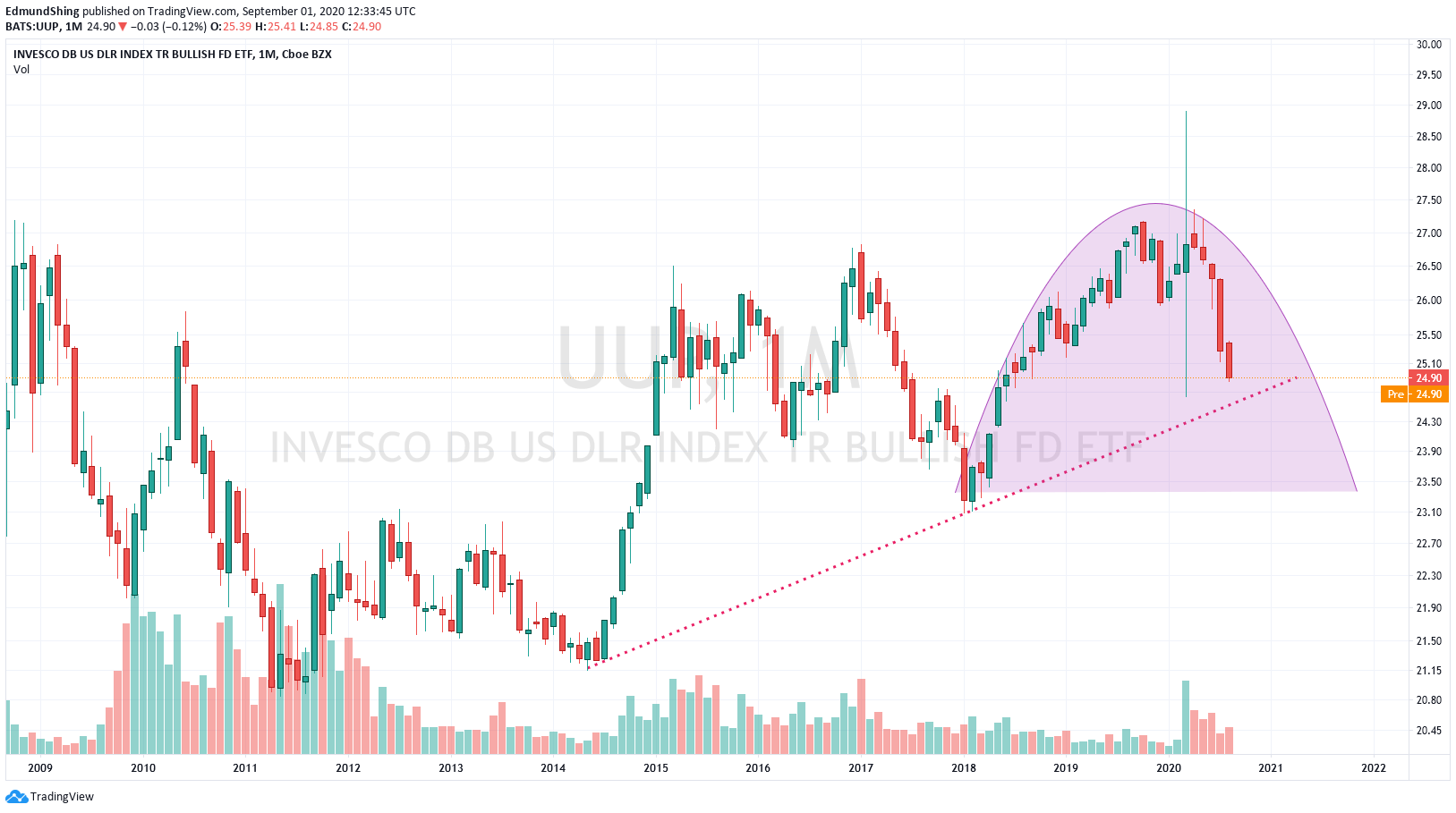 Even if there is a short-term rally in the US dollar from these oversold levels, it is unlikely to last for long, with the primary trend pointing to further USD depreciation ahead in the medium-term.
This is worth bearing in mind for all US dollar-denominated investments, including the Nasdaq and the S&P 500, of course, with non-US investors giving back some of their local currency gains via a weaker USD.
Precious metals: gold and silver seem to have broken out of their short-term trend consolidation in August, and look to be heading higher. Of the two, silver had the more explosive August, catching up to the gold price rally, leading to big gains in silver miners too as a result.
Gold and silver continue to rally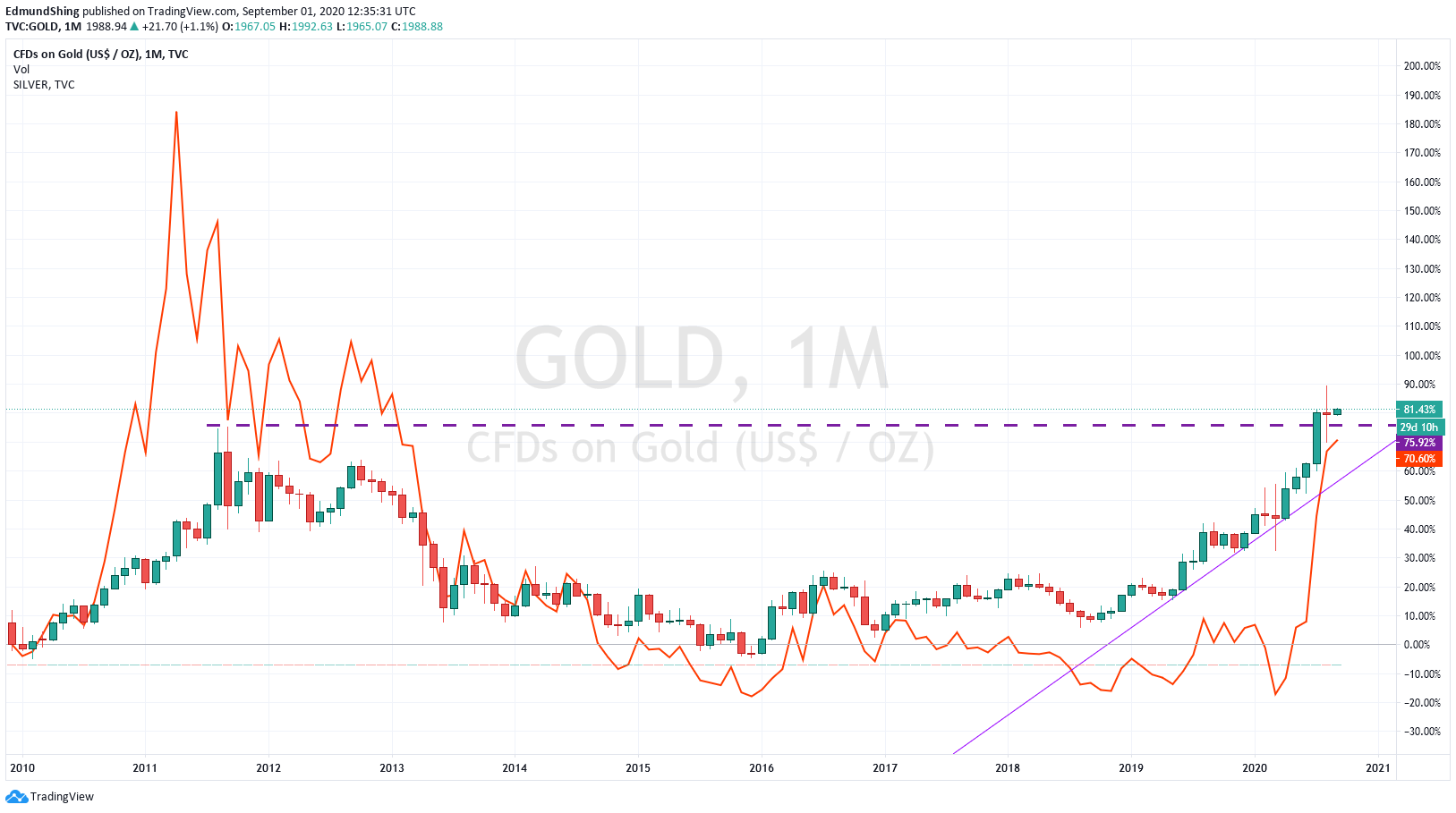 I remain heavily exposed personally to a number of gold and silver mining companies as I look for operational leverage to these rising precious metals prices. Using ETFs, one can get exposure to gold miners via GDX and GDXJ, while for silver mining exposure one can look at the US-listed SILJ .
Another precious metal, palladium, has recently broken out of a big consolidation phase and looks to be joining its bigger brothers in moving higher. Like silver, palladium has industrial uses in car catalytic converters, so benefits from a resumption in car production globally via a recovery in this industrial demand.
Palladium looking interesting, beating gold since late 2018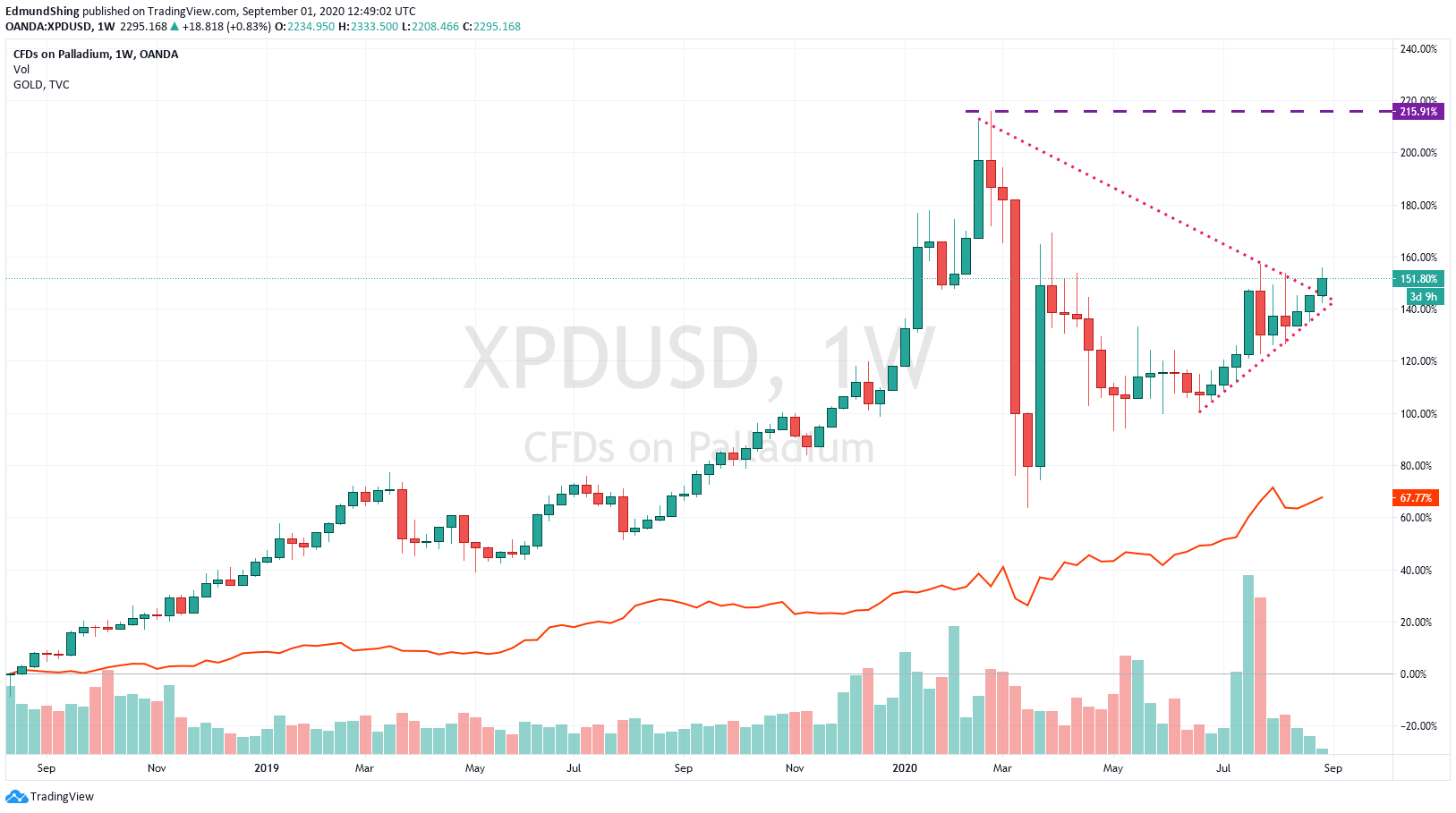 For exposure to palladium (and other associated platinum metals) there are a few UK-listed miners such as Sylvania Platinum (LON:SLP) and Jubilee Metals (LON:JLP), as well as a…

Unlock the rest of this article with a 14 day trial
Already have an account?
Login here