My Market Musings, end-June monthly review
The end of June has come and gone, so a good time to review monthly charts to identify the current strong trends across different asset classes.

1. US inflation-protected treasury bonds are strong
Clearly investors can see the lack of inflation at the current time, given high unemployment and economic activity that is only just recovering post lockdowns. But nevertheless, given that the US Federal Reserve continues to buy up all manner of bonds under their Quantitative Easing programme, thus injecting lots of liquidity into financial markets, there is the suspicion that we may see a resurgence of inflation in perhaps a year or two as the global economy recovers further.

US long-term inflation-protected bonds break out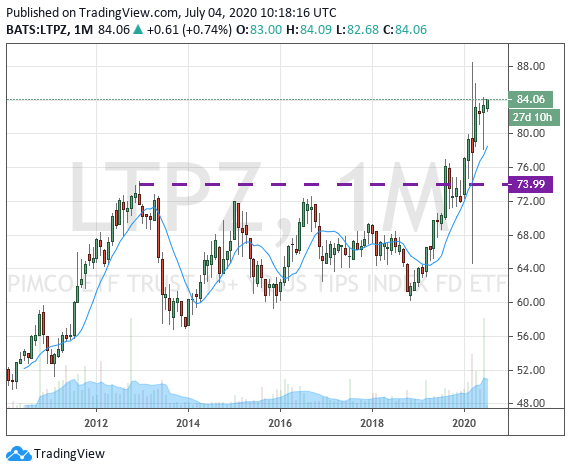 2. US investment-grade corporate bonds are also a favourite choice of yield-hungry investors

The Federal Reserve is now also buying up US investment-grade corporate bonds as part of their bond-buying program, thus explicitly supporting this asset class. Hence investors are buying up the LQD US investment-grade corporate bond ETF hand over fist...

Strength too in US IG corporate bonds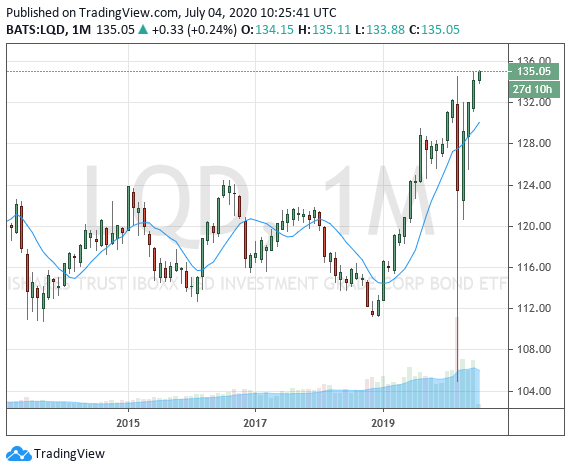 3. Gold still glitters
Gold is still performing well, well within the range of its previous all-time high back in 2011... The drivers remain the same: central banks that are pumping liquidity into the global financial system, real interest rates (after subtracting inflation) are at new lows, and a flood of investor money is going into gold bullion ETFs.

Gold getting close to 2011 highs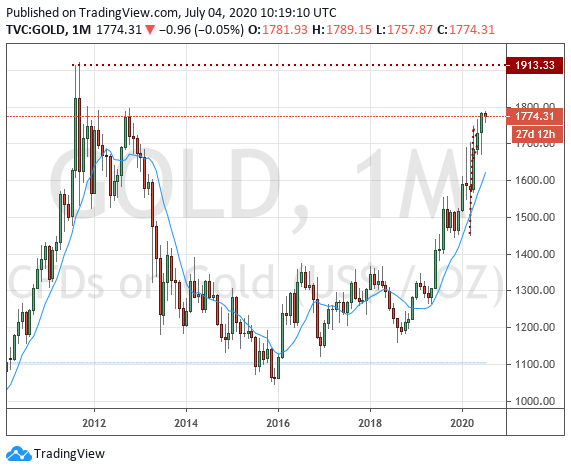 But silver is having a hard time following its more illustrious cousin. I remain hopeful that there will be a catch-up effect in solver at some point soon, but thus far, silver continues to lag.

Silver still struggling to break out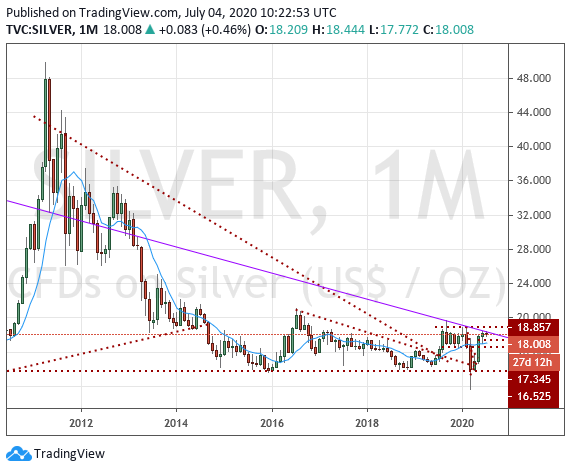 As for gold miners, the HUI Gold Bugs index has a lot of catching up to do if it is to return to its 2011 highs...
But it has now cleared its 2016 peak, and looks set to continue to rally as a leveraged play on gold prices.
HUI Gold Bugs index of miners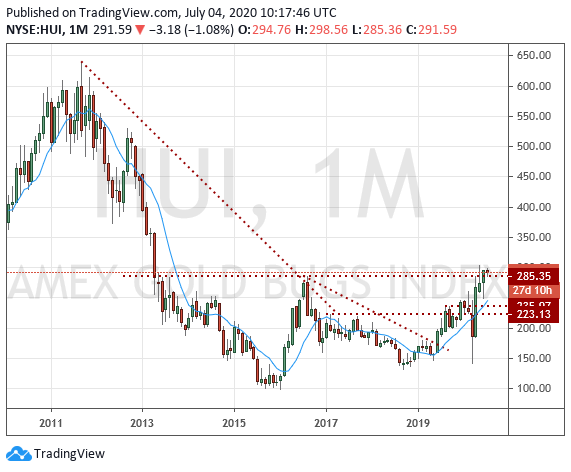 4. Copper reflects optimism over economic…

Unlock the rest of this article with a 14 day trial
Already have an account?
Login here