NAHL plc - Pre- Close Trading Statement. Accidents Waiting to Happen!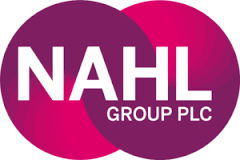 NAHL (LON:NAH)
Market Cap  £66 million

Share Price 129.4p       Up 2.8%  (so far this morning)
Bid/Offer 128p - 131p       Normal Market Size 2,00

Pre-Close Trading Statement Released Today 19th July 2017.
About the Company
Divided into three main divisions, the Personal Injury, Residential Property and Critical Care.  The two smaller divisions are the Critical Care and Residential Property divisions. The Personal Injury division which is the largest looks like facing at least a 33% decline in revenue before returning to growth. Of course, this largely depends on management plans succeeding.
Alternative Business Structure ( ABS)
National Accident Helpline (NAH), the Group's Personal Injury division, continues to make good progress in dealing with enquiries through alternative commercial and structural arrangements and concluded its first Alternative Business Structure (ABS) during the period with NewLaw. 

This ABS structure commenced from July 1st, 2017 with a signed agreement with a subsidiary of Redde called NewLaw and trades under the name Your Law. Possibly too early to say how overall this will work out.  In the meantime, it is expected to see the profits of circa 4 million that would have been expected in 2017 being returned in later years.  Legal cases are settled normally 18 months later.
Relaunched NAH Brand
Reflecting our drive to grow market share through increased enquiry volumes, we relaunched the NAH brand in June 2017, under the theme "If it feels wrong, we can help make it right".This will be supported by six new television adverts, alongside an extensive digital and social media campaign allowing consumers to interact directly with NAH online.
Can't say I have seen the adverts. I don't watch adverts if I can help it. I'm normally watching pre-recorded programmes, put the mute button on when adverts appear or engage in pointless channel hopping.  I do see 153 videos available on Youtube for NAHL if one is motivated to watch. Presumably, a lot of these are out of date in any case
Critical Care and Residential Property Division
Our Critical Care division, Bush & Company, has again performed strongly, showing year on year growth and contributing positively to the Group's overall performance as a result of our continued focus on business development and quality of care.
Our…

Finish reading with a 14 day trial
Already have an account?
Login here