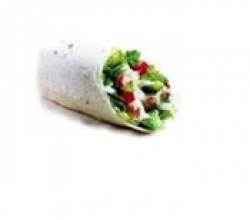 Take-Over Activity Round-Up
Last week proved an interesting week for small cap takeover activity with the Friday seeing the announcement of a cash offer to acquire Network Group Holdings ( 29p/£19.6m) by its management team, backed by Lloyds Development Capital.  The price of 26 pence per Network share represented a premium of approximately 40 per cent to the pre-announcement share price.  The deal was announced in the morning with the support of irrevocable undertakings to accept the offer over shares representing 91 per cent of the Network share capital - enabling the offer to be declared wholly unconditional in the afternoon.
Friday afternoon also saw an announcement by Plus Markets (LON:PMK) Group ( 0.98p/£3.77m) that it had decided to conduct a formal sale process in order to identify appropriate potential partners for the Company or major strategic investors – thereby putting itself into play for the purposes of the Take-over Code.  The Company added that the board believes that it is in the best interests of the company to seek a partner which will help it achieve the scale and reach required to maximise value to stakeholders.
Earlier in the week, Myriad, a £135m market cap Swiss Exchange listed software company providing software solutions and services for the mobile phone and consumer electronics industries,  announced an all share offer to Synchronica (LON:SYNC) ( 11.62p/£18.45m) valuing each Synchronica share at 13 pence and the Company itself at approximately £20m.  The offer is at a premium of 70 per cent to the price on the date which Myriad first made a non-binding indicative proposal to the Board of Synchronica but the consideration shares in Myriad will only be listed on the Swiss Exchange. Myriad noted that Synchronica has an obligation to pay deferred acquisition consideration to Nokia of approximately US$20.2m payable in full before 31 December 2015 and questioned Synchronica's ability to repay the Nokia debt. Synchronica advised shareholders to take no action in respect of the offer and await a further announcement.
Finally, the battle for control of Victoria continues (see SCW 17 January 2011) with the existing Board advising its shareholders not to support the resolution requisitions of the rebel shareholders until they have received and read the circular from Victoria containing the notice of general meeting and at which the resolutions to change the Board will be voted…

Unlock this article instantly by logging into your account
Don't have an account? Register for free and we'll get out your way
Disclaimer:
This document should not be relied upon as being an impartial or objective assessment of the subject matter and is not deemed to be "independent research" for the purposes of the Financial Services Authority (FSA) rules. As a consequence the research (a) has not been prepared in accordance with legal requirements designed to promote the independence of investment research; and (b) is not subject to any prohibition on dealing ahead of the dissemination of investment research (although Hybridan does impose restrictions on personal account dealing in the run up to publishing research as set out in our Conflicts of Interest Policy).

The individuals who prepared this document may be involved in providing other financial services to the company or companies referenced in this document or to other companies who might be said to be competitors of the company or companies referenced in this document. As a result both Hybridan LLP and the individual partners and/or employees who prepared this document may have responsibilities that conflict with the interests of the persons who receive this document.

This document has been issued by Hybridan LLP for information purposes only and should not be construed in any circumstances as an offer to sell or solicitation of any offer to buy any security or other financial instrument, nor shall it, or the fact of its distribution, form the basis of, or be relied upon in connection with, any contract relating to such action. This document has no regard for the specific investment objectives, financial situation or needs of any specific entity. Hybridan LLP and/or connected persons may, from time to time, have positions in, make a market in and/or effect transactions in any investment or related investment mentioned herein and may provide financial services to the issuers of such investments. The information contained herein is based on materials and sources that we believe to be reliable, however, Hybridan LLP makes no representation or warranty, either express or implied, in relation to the accuracy, completeness or reliability of the information contained herein. Opinions expressed are our current opinions as of the date appearing on this material only. Any opinions expressed are subject to change without notice and Hybridan LLP is under no obligation to update the information contained herein. None of Hybridan LLP, its affiliates or employees shall have any liability whatsoever for any indirect or consequential loss or damage arising from any use of this document.

In the UK, this report is directed at and is for distribution only to persons who (i) fall within Article 19(1) (persons who have professional experience in matters relating to investments) or Article 49(2) (a) to (d) (high net worth companies, unincorporated associations, etc) of the Financial Services and Markets Act 2000 (Financial Promotions) Order 2005 (as amended) or (ii) are Professional Clients or Eligible Counterparties of Hybridan LLP (all such persons together being referred to as "relevant persons"). This report must not be acted on or relied up on by persons in the UK who are not relevant persons.

Neither this report nor any copy of part thereof may be distributed in any other jurisdictions where its distribution may be restricted by law and persons into whose possession this report comes should inform themselves about, and observe any such restrictions. Distribution of this report in any such other jurisdictions may constitute a violation of UK or US securities law, or the law of any such other jurisdictions.

Investments in general involve some degree of risk, including the risk of capital loss. The services, securities and investments discussed in this document may not be available to or suitable for all investors. Investors should make their own investment decisions based upon their own financial objectives and financial resources and, if in any doubt, should seek advice from an investment advisor. Past performance is not necessarily a guide to future performance and an investor may not get back the amount originally invested. Where investment is made in currencies other than the investor?s base currency, movements in exchange rates will have an effect on the value, either favourable or unfavourable. Levels and bases for taxation may change. When Hybridan LLP comments on AIM or PLUS Markets shares investors should be aware that because the rules for those markets are less demanding than the Official List of the London Stock Exchange the risks are higher. Furthermore, the marketability of these shares is often restricted.

Hybridan LLP and/or its associated companies may from time-to-time provide investment advice or other services to, or solicit such business from, any of the companies referred to in this document. Accordingly, information may be available to Hybridan LLP that is not reflected in this material and Hybridan LLP may have acted upon or used the information prior to or immediately following its publication. In addition, Hybridan LLP, the partners, directors and employees thereof and/or any connected persons may have an interest in the securities, warrants, futures, options, derivatives or other financial instrument of any of the companies referred to in this document and may from time-to-time add or dispose of such interests. Neither the whole nor any part of this material may be duplicated in any form or by any means. Neither should any of this material be redistributed or disclosed to anyone without the prior consent of Hybridan LLP. Hybridan LLP is Authorised and Regulated by the Financial Services Authority and is a member of the London Stock Exchange.


Hybridan LLP
29 Throgmorton Street, London EC2N 2AT

If you would like to receive other research reports from Hybridan, or would like to unsubscribe, please e- mail research@hybridan.com, title e-mail "research reports" or "unsubscribe me" Hybridan LLP is authorised and regulated by the Financial Services Authority Member of the London Stock Exchange
---
---

Avanti Communications Group plc is engaged in the provision of communication services. The Company is engaged in commercial exploitation of its space and network assets, which include its spectrum rights, satellites, intellectual property and ground station assets. The Company's products include SELECT, CUSTOM, PURE and ApTec. The Company's satellite network interface gives service providers the control across the fleet and ground infrastructure. The Company's shared bandwidth product is an end-to-end solution that provides terminal equipment and a contended access path from an end-users property to the Internet. Its service levels range from 512/128 kilobits per second (kbps) to 30/2 megabits per second (Mbps). PURE is suitable for established satellite service providers and supports any satellite based data communications application on any vendor's Ka-band hub. ApTec is a specialist systems integration and solutions sales group, which helps Government to achieve outcomes to policy. more »

LSE Price