Open-ended funds - where is your money really going?
A reputation takes a lifetime to build and a second to destroy. Over the past two years, watching the Woodford Equity Income Fund (WEIF) go from more than £10bn of assets under management to less than £3bn has been like seeing a mountain turn to rubble. The aftershocks continue to be felt across the fund management industry.
A nasty combination of poor share price performances and fund redemptions did a lot of the damage. Another important factor, though, has been the accumulation of speculative, illiquid, private holdings that are both hard to shift and difficult to value. The latest example of this risk at Woodford Investment Management has been the 85% markdown in cold fusion hopeful Industrial Heat's valuation.
As we show below, this increased exposure to risky and illiquid stocks is important because it compromised the WEIF's ability to meet redemption requests. Some holders were sharp enough to spot the warning signs early like the folks at Jupiter Asset Management, who left the fund late in 2017.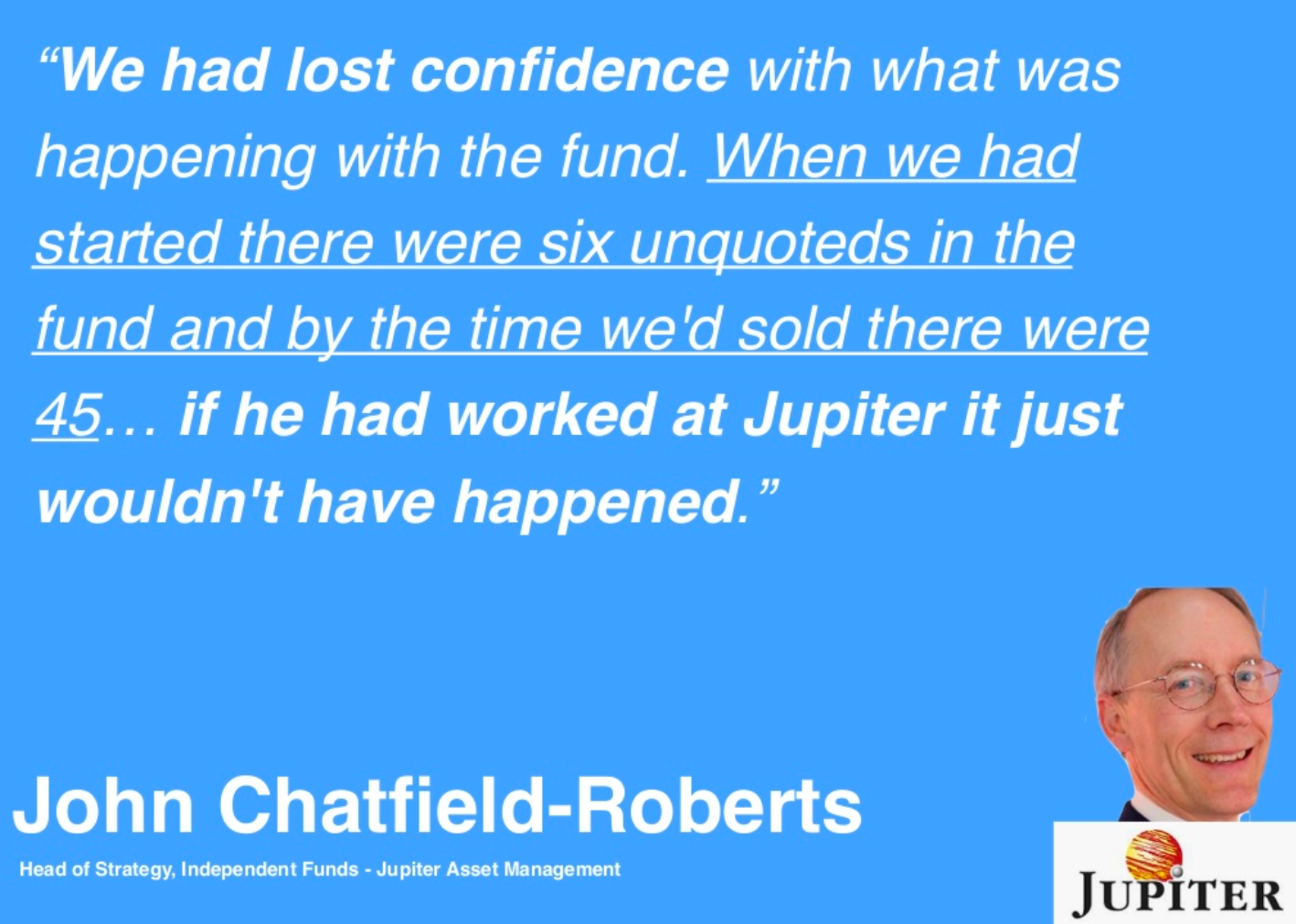 Many others backed Woodford based on his historic track record. But this fund was not like the classic Quality Income style of investing with which he made his name.
The FCA said in a recent policy statement that retail investors in the Woodford Equity Income fund 'were not aware of, or did not appear to understand, the liquidity risk to which they were exposed', and did not know 'the impact this [liquidity] risk might have on their ability to realise their investments on demand'.
All of this is easy to spot in hindsight, of course. But looking forwards, Woodford is not alone in putting more capital into private, illiquid holdings… Many open‑ended funds offer daily redemptions while investing in assets that can take weeks or months to sell. This creates the possibility of a liquidity gap.
You could argue there is a fundamental mismatch in the use of a daily traded open-ended fund format to invest in illiquid assets. The Bank of England's Financial Policy Committee says this 'mismatch between redemption terms and the liquidity of some funds' assets has the potential to become a systemic issue'.
This raises an uncomfortable question: just how safe are the funds we invest in?
WIM's increasing exposure to risky and illiquid stocks...
RiskRatings are a simple and easy way to understand the levels of…

Unlock the rest of this Article in 15 seconds
Already have an account?
Login here