Paragon Group plc - De-rating of stock over last six months seems harsh!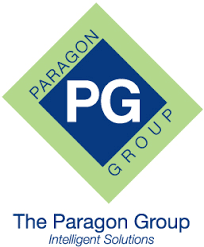 Paragon of Companies (LON:PAG)

Share Price £3.00 (down 6.5% today)
Market Capitalisation £928 million
About Paragon Group
Three main divisions Paragon Mortgages, Paragon Bank and Idem Capital.  Heavily involved in the buy to let market but trying to diversify earning into SME lending and other areas.  
So many good points released in the today's six month results. Difficult to understand the share price negative re-action.
---
HIGHLIGHTS
 Paragon Group plc results for six months to 31/3/2016
Profit and ROE growth underpinning increasing returns to shareholders
·    12.5% growth in underlying profits to £71.9 million (2015 H1: £63.9 million)
·    Statutory profit before tax increased by 11.0% to £69.5 million (2015 H1: £62.6 million)
·    EPS increased by 17.2% to 19.1p (2015 H1: 16.3p)
·    Paragon Bank reports maiden profit
·    Return on tangible equity improved to 12.7% (2015 H1: 11.0%)
·    £83.5 million of £100.0 million share buy-back programme completed

·    Dividend increased by 19.4% in line with target cover ratio
---
Good company news flow.
Strong and increasingly diversified business flow
·    New buy-to-let lending up 84.6% to £823.6 million (2015 H1: £446.2 million)
·    £208.8 million of consumer finance assets purchased (2015 H1: £20.9 million),              funded through equity, debt and retail deposits
 .  Paragon Bank origination's gathering significant momentum -loan to deposit ratio now  101.0%·  
.   Asset finance operation acquired for £117.0 million - strategic review confirmed         significant opportunity
Very impressive improvement in bank deposits (see below)  Must be because of the interest being offered being better than main street banks.  Certainly the bank deposit funding for  Paragon Group is cheaper than its securitisation interest rates that the company has done regularly in the past. The company does mention this market is more difficult and rates creeping up. Why?  Does the market view extra loan risk for Paragon not seen before?

Funding capacity increased and diversified
·    Paragon Bank deposit balances increased to £1,426.4 million (2015 H1: £165.0 million)
 ·    New Idem Capital debt facilities in place
Positive Points to Note.
Paragon Bank in profit from standing start!
Paragon Bank reported its maiden profit, achieving this in less than two years after launch, whilst also completing the acquisition of Five Arrows providing an entry platform to the SME asset finance sector.
On the…

Unlock the rest of this Article in 15 seconds
Already have an account?
Login here