Peloton (PTON) - time to go short?
Peloton (PTON), the US company that supplies exercise equipment, went from $25, early in 2020, to $167 as a result of the lockdown when many people started working out at home. The current price is $83.81, partly as the result of negative news, and partly because the lockdown boom seems to be nearly over. The chart pattern shows a classic head and shoulders with the neckline at $100. The price has fallen below the 30 week EMA and the stock is now in a Stage 3 decline. Over the last two days, there has been some energetic buying which has not lifted the price. Clearly there is a shorting opportunity here as the next real level of support is $25. The question is whether to wait for the price to rise back up to the neckline before going short, or whether to go short now before there's a further drop in price. Do any experienced shorters have any opinions?
PS Please note the chart is on a weekly frame.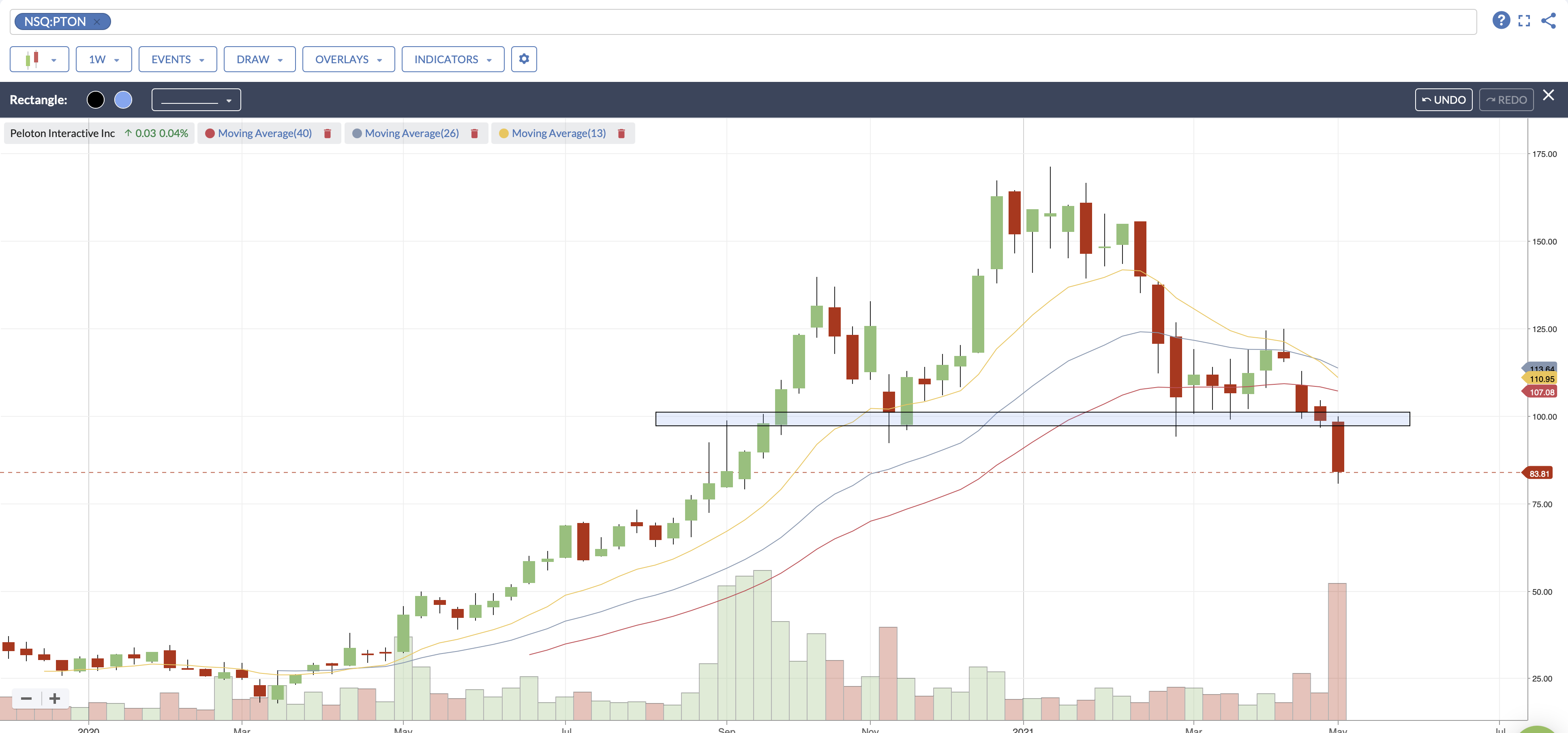 Unlock the rest of this article with a 14 day trial
Already have an account?
Login here