Petroneft Resources Plc - Now Looking an attractive Investment ?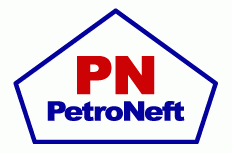 Petroneft have had mixed fortunes over the last few years but there are signs that the company are back on track and are now trading at attractive multiples to new investors.2012 proved to be a good year for the company in terms of putting the groundwork in on its key assets in Siberia and are now steadily stepping out production, which was stated in the last company update on the 18th december 2012 as being 2800 Bopd * .
Petronefts key assets are located in the Russian state of Siberia and comprise of Licence 61 and Licence 67 both of which have large booked reserves,and also hefty contingent resources which the company are starting to exploit.Internal company estimates suggest that each of their operated fields could contain many many multiples of the current booked reserves data. Petroneft also have an advantage in terms as operator and enjoy a relative low cost per well development platform.
The key factor that makes Petroneft an attractive investment right now is the company,s ability to self fund its own development  plans whilst also paying down its modest debt position.Alongside an anticipated major reserves upgrade once the next few wells have been put on production.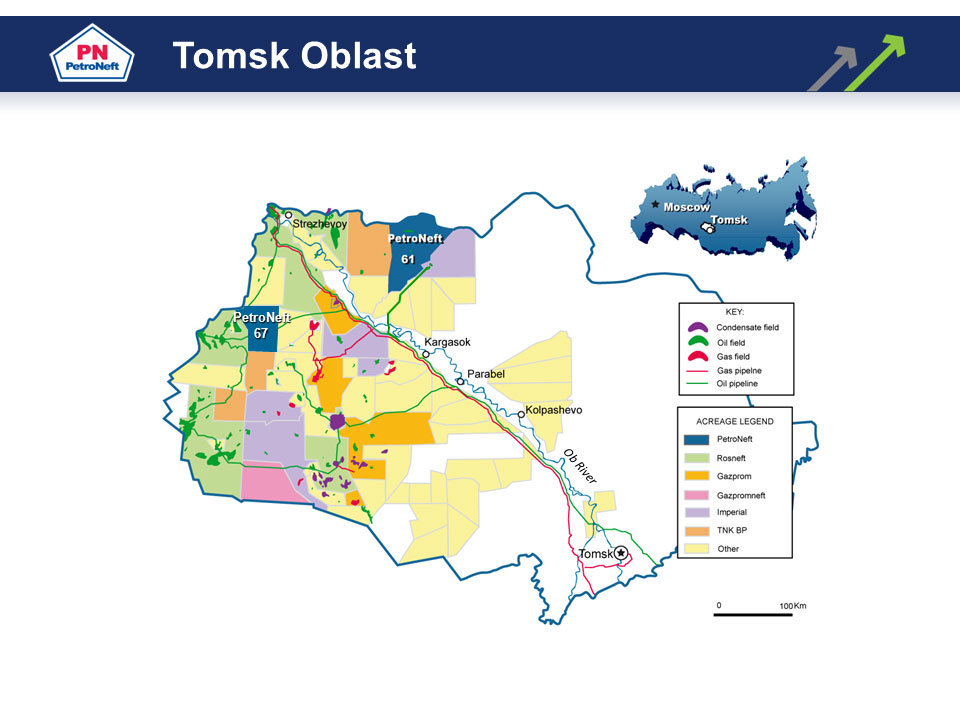 The company are currently drilling / testing Well No 112 at its Arbuzovskoye field, following on from a solid run of successes on the acreage where production output has been steadily growing. Results are now due from Well 112 which is located on the highest flow eastern side of field alongside news of the three producing wells taken offline at the end of last year for remedial work on pumps, and are due back online before the end of january.
Well 112 is the fifth development well on the field with a further five wells planned and funded for through 2013,and the company are targetting a steady daily ouput of 5000 barrels or more during the course of the next 12 - 16 months.
 

RNS - 18 December 2012

Dennis Francis, Chief Executive Officer of PetroNeft Resources plc, commented:

"We are pleased with the initial flow rate on well 111 and the fact that there is no water production associated with the well. We continue to expand our understanding of the field and are now drilling well 112 on the eastern side of the field where we have seen the highest flow rates to date. The operational challenges and variation in results are as expected. We look forward to completing further wells in Arbuzovskoye over the coming months as we continue to focus on materially increasing our production profile and cash flows."
Disclaimer:
As per our Terms of Use, Stockopedia is a financial news & data site, discussion forum and content aggregator. Our site should be used for educational & informational purposes only. We do not provide investment advice, recommendations or views as to whether an investment or strategy is suited to the investment needs of a specific individual. You should make your own decisions and seek independent professional advice before doing so. The author may own shares in any companies discussed, all opinions are his/her own & are general/impersonal. Remember: Shares can go down as well as up. Past performance is not a guide to future performance & investors may not get back the amount invested.
---
---

PetroNeft Resources plc (PetroNeft) is an international oil and gas exploration and production company, focused on Russia. The Company is engaged in oil and gas exploration, development and production through its holdings in over two joint venture undertakings, which include License 61 and License 67. License 61 and License 67 are oil and gas licenses. License 61 covers an area of approximately 4,990 square kilometers. License 67 covers an area of over 2,450 square kilometers. License 61 and License 67 are located in Tomsk Oblast in Russia. Both licenses are situated in the Western Siberian Oil and Gas Basin. The Company's License 61 contains approximately seven known oil fields, including Lineynoye, Arbuzovskoye, Tungolskoye, Sibkrayevskoye, West Lineynoye, Kondrashevskoye and North Varyakhskoye. The Company's License 61 contains approximately 30 exploration prospects and leads. The Company's License 67 contains the Ledovoye and Cheremshanskoye oil fields, and various prospects. more »

LSE Price