Portfolio Update: Victoria Plc heads for the exit; Armour Group Added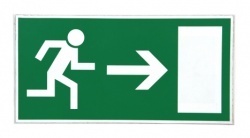 697 days after first buying into Victoria (LON:VCP) , I've let the old girl go. During that time I gained 18% in total, which works out at about 9% annualised. The departure of Victoria means that the UKVI fund no longer holds any of the old asset based valuation companies. These were companies where the balance sheet was bomb proof, where there was little debt, good liquidity and not much else; other than a very very low price for those assets. 
The company has a 10 year ROE average of 6.7% and a 3 year average of 4.2%. This combined with a price/book value of about 0.4 means that my returns yield estimate (ROE10 divided by p/b) is about 14% which put it at the bottom of my current holdings by that measure.  On that basis, and using my new rule of one buy/sell decision each month, it was sent back into the wild on December 6th, to be replaced by something completely different.
On January 6th I put 4% of the UKVI 'aggressive' fund (aggressive being a new term outlined here) into £AMR at 7.46 pence.  The 4% came from existing cash from the sale of Victoria.  At the time Armour came top of the UKVI valuation table, with a 'returns yield' of about 40% and according to their web site "Armour Group is the UK's leading consumer electronics group within the home and in-car communication and entertainment markets".
The company trades on the AIM index, which I'm not so keen on as they have live outside of the tax haven of an ISA wrapper, so it's not for those investors who only have money in an ISA, but I have a little bit outside the wrapper so that's okay.
The key data are as follows:
ROE10 = 9.2%, ROE5 = 7.5%, ROE3 = 5%, P/B = 0.18, market cap = 5.3M
As is typical of many value investments, the trend in earnings is downward, but that's fine as earnings mean reversion is one of the main causes of share mispricing.  Typically companies rebound faster and better than expected.
This leaves my cash position at about 14% which is spot on the current cash target.  The cash target for the 'aggressive' portfolio being half that used in the 'defensive' portfolio described in detailhere.
As ever, please check out the …

Unlock this article instantly by logging into your account
Don't have an account? Register for free and we'll get out your way
Disclaimer:
This article is for information and discussion purposes only and nothing in it should be construed as a recommendation to invest or otherwise. The value of an investment may fall and an investor may lose all their money. Any investments referred to in this article may not be suitable for all investors.  Investors should always seek advice from a qualified investment adviser.
---
---

Victoria PLC is a designer, manufacturer and distributor of flooring products. The Company's principal activities are the manufacture, distribution and sale of floorcoverings. Its segments include UK and Australia. It manufactures wool and synthetic broadloom carpets, carpet tiles, underlay and flooring accessories. In addition, it markets and distributes a range of luxury vinyl tile (LVT) and hardwood flooring products produced by third-party manufacturers. Its product offering in the United Kingdom ranges from both crafted, woven Wilton carpets to Tufted carpets in a myriad of fashion colors and styles. Its stock range offerings cover saxonies, tonals, velvets, twists and natural loop pile styles for residential use. The Company supplies its products to the mid to high end residential market and contract sector both in the United Kingdom and overseas. Its subsidiary, Munster Carpets Limited, is engaged in the manufacture and distribution of floorcoverings for the contract market. more »

LSE Price

OneView Group plc, formerly Armour Group Plc, is a holding and investing company. The Company is engaged in the development and sale of cloud-based software products for use in retail estates. The Company's segments include OneView Commerce and Unallocated central costs. Its OneView Commerce segment is engaged in licensing of software and providing the related consulting, support and other services related to the software sold. The Company has operations in the United Kingdom, the United States, the Netherlands and Germany. Its subsidiaries include OneView Commerce Inc., Armour Automotive Group Limited, Enactor Americas and OneView Commerce DE GmbH. OneView Commerce Inc. offers Oneview Digital Store Platform, a cloud-based platform that provides associates with access to an omni-channel view of customers, orders, inventory, detailed product information and reviews. Oneview Digital Store Platform offers Point of Sale (POS), OneView Inventory solution and OneView Promotions Engine. more »

LSE Price