PPHE checks into London hotels
PPHE Hotel Group saw reported revenue increase by 11.8% in 2015 to €302.5m while normalised EPS jumped by a quarter to €0.99. The profit margin increased due to stronger room rates and an improvement in hotel occupancy. With an ambitious London expansion plan through to 2019 the group looks well placed.
At the end of 2015 PPHE Hotel Group operated 38 Hotels in 6 countries with 8,348 rooms. While the UK accounted for 2,791 rooms it generated two-thirds of the group's EBITDA profit during the year.
PPHE Hotel Group's expansion plans are focused on the UK with 1,402 rooms planned out of a total pipeline of 1,579 rooms. Given the importance of the UK the company is set to change its reporting currency to sterling going forward.
PPHE profile in 2015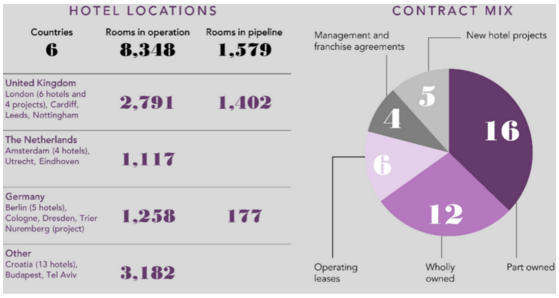 Source: PPHE Hotel Group investor presentation

Within the UK the main area of focus for PPHE is London with 2,300 rooms in operation in 2015. This is expected to increase to 3,100 rooms in 2016 and will make PPHE one of the largest hotel operators in the capital.
Two new hotels are set to open in London this year in the form of Park Plaza Park Royal and Park Plaza Waterloo. An extension and reconfiguration of Park Plaza Riverbank will also complete in 2016.
PPHE's London focus: Rooms in 2015 and projected in 2016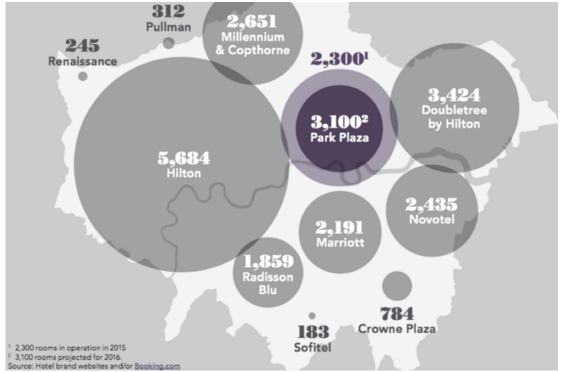 Source: PPHE Hotel Group

Looking out to 2019 the group expects to open two new art'otel's in London – in Hoxton and in Battersea power station – with 512 rooms. However, these will not be fully owned unlike the London Park Plaza hotels opening this year.
London generated over half of PPHE Hotel Group's profit last year and its importance is only going to increase in the coming years. The only other new hotel set to open through to 2019 is in Nuremberg, Germany.
PPHE's hotel brands and pipeline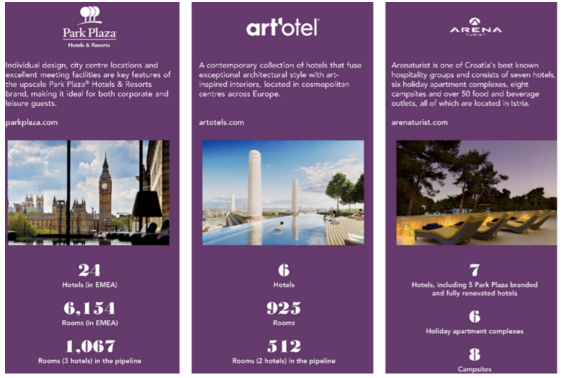 Source: PPHE investor update

London is a leading global city with an economy that is diversified across a range of sectors. The recent fall in the value of sterling will help to encourage more tourists to visit and the opening of Crossrail in 2018 will improve transport links.
The accountancy group PwC forecasts that revenue per available room in London will increase by 2.3% in 2016. This is driven by am increase in the average…

Unlock the rest of this Article in 15 seconds
Already have an account?
Login here