Productivity enhancement will relay the foundations of the UK economy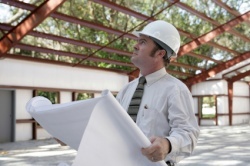 Last week there was an article called 'Are Equity Investments Like Buses?' - the theme was the difficulty of finding investments capable of providing attractive returns for long term investors. The ensuing comments after the article provide an interesting insight into how some investors are thinking about obtaining these returns. 
Many investors who commented on the article are looking for opportunities in emerging economies - however, I think that good opportunities can be found closer to home if one thinks strategically - despite the general state of the UK economy, which I believe is fundamentally unhealthy (you can see my comments under the pseudonym "ohinerau").   
I bought a house in London in the late 1970s – whilst from ground level upwards, the structure looked fine to a layman, in fact the house required significant underpinning of the foundations due to the proximity of an underground river. The UK economy seems to me to be the equivalent of a just such a house, with the equivalent of an underground river eroding the foundations - most of us are unaware of the erosion until it becomes very far advanced.
In the context of the above analogy, the problem is finding companies which are the equivalent of rebuilding foundations – my key compass points are companies which:
compete on value not price.
trade internationally.
have a growing portion of reasonably predictable sales.
have attractive organic growth potential, which can be leveraged further by focused bolt-on acquisitions.
have a team which includes at least one operational member whom I have known for some time and who thinks in the above mentioned manner – this requirement in particular necessitates pursuing this investment approach over quite a long time frame.
An emerging example of such a company is Omega Diagnostics Group Plc (LON:ODX) (in which I am an investor and where David Evans is the chairman) which two weeks ago announced its intention to acquire the In-Vitro Diagnostics business (IVD) of Allergopharma (part of Merck - NYSE:Merck) for a cash consideration of £5 million in conjunction with a £7.75 million fundraising. IVD produces manual assays for testing for allergies (complementing Omega's existing food allergy testing technology) - over 96% of sales are within Germany. Omega is intending to exploit this opportunity by:
using Omega's distribution channels into over 100 countries for…

Unlock this article instantly by logging into your account
Don't have an account? Register for free and we'll get out your way
Disclaimer:
This note was prepared by LCF Research Limited using information provided by the subject company's management or publically available news sources. No representations are made nor warranties given (express or implied) in relation to accuracy and completeness. This document is not an invitation to invest in the subject company and does not purport to contain all the necessary information that a prospective investor might require. LCF Research Limited recommends prospective investors to conduct their own thorough independent analysis of the subject company and the information contained in this note or referred to above.
---
---

Omega Diagnostics Group PLC is a medical diagnostics company. The Company's segments are Allergy and Autoimmune; Food Intolerance; Infectious/Other, and Corporate. Its product categories include allergy, anemia, autoimmunity, fertility and growth hormones, food intolerance, infectious disease, inflammation, quality control, thyroid hormones and tumor markers. For allergy, it offers Allergodip, which is an enzyme immunoassay for the semi-quantitative determination of Specific immunoglobulin E (IgE) in serum or plasma. For anemia, it offers ATHOZYME Ferritin, which is an enzyme-immunoassay (ELISA) test for the detection and quantification of Ferritin in human serum. It offers a range of products for Rheumatoid Arthritis, Systemic Lupus Erythematosus (SLE), Antiphospholipid Syndrome (APS), Connective Tissue Disease, Gastrointestinal, and Vasculitis and Renal Disease. Its Fertility Hormones products include PATHOZYME-LH (Luteinizing Hormone), PATHOZYME-Prolactin and PATHOZYME-Oestradiol. more »

LSE Price