"Cloudy Weather" Predicted for Mothercare plc International Franchisees
 Mothercare (LON:MTC)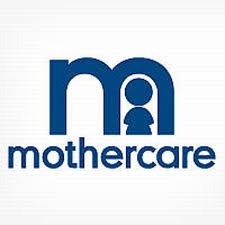 Share price £1.23    Market Capitalisation  (£211 million)
A stock picker asked the serious question that if Mothercare plc never existed would it be invented today. The obvious answer being inferred was of course not! The present declining birth rates, multiple channels to acquire similar products and the dated Mothercare plc store experience does not help to support its invention.
I disagree somewhat, because an expectant child in a family generates multiple sales leads on top of its own parents, we have four grandparents, the parents' other brothers/ sisters and friends who are often more than willing to make that special purchase for the baby/child as he/she  goes from stage to stage in the early years.  There must be a requirement for a hands on approach offered by a shop such as a re-invented Mothercare.
About Mothercare plc
Mothercare plc  is a retailer for parents and young children. Across the UK and International businesses, they have c.1,500 stores across more than 57 countries, offering a range of products from both Mothercare and Early Learning Centre.
In the UK, Mothercare and Early Learning Centre products are sold through the Group's own multi-channel (in-store and online) retail operations and via a smaller wholesale operation. Internationally, the Group's products are sold through its Franchise Partners' retail stores with a small but growing online presence and a fledgling wholesale business for territories where they do not have Franchise Partners.
Share Price Performance 
Reached a high of £6.73 in early 2010 post late November/December surge in 2009. Since that date the share price has been beaten down to a lowly £1.23.  The share has lost more than 82% of value from its high.  Many investors' pockets were dipped into for a deeply discounted rights issue at £1.25 to raise £100 million.  Money mainly used to pay off debt.  
It is unusual that given the company's improving prospects recently reported that the share should be hitting all time decade lows. Is the market or am I missing something
Problems:
Many shops are outdated which have goods poorly displayed and unattractive in layout.
Lack of investment of any kind for more than 10 years in many Mothercare stores
Products range considered expensive with no obvious bargains unless discounted in shop.  Plenty of alternative places to buy similar goods.
Head office old…

Unlock the rest of this Article in 15 seconds
Already have an account?
Login here