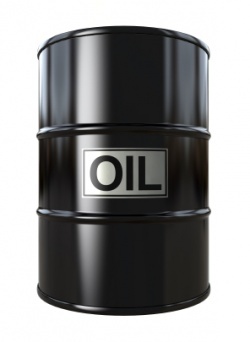 A few months ago I covered five oil and gas stocks currently in the 'penny share' range that could warrant a place on the research and watch list.  The five were included based on either potentially company making high impact exploration drilling and/or planned company changing production nearing.  The key aim and remit for the previous article was to try and identify an O&G company who could potentially one day be the next Premier Oil (LON:PMO), Afren (LON:AFR), Dragon Oil (LON:DGO) or even Tullow Oil (LON:TLW) and who needed a slice of luck from near term activities to set them on the right path.  The five stocks covered, Aminex (LON:AEX) who are currently drilling the Nyuni-2, to be followed by the Ntorya-1, San Leon Energy (LON:SLE) are about to spud the first of a 13 well 2011 programme, Ascent Resources (LON:AST) are currently drilling the Pg-10 and working to unlock one of the largest gas fields in Europe, Range Resources (LON:RRL) are involved with high impact exploration and increased production activity and Tower Resources (LON:TRP) are edging ever closer to the multi billion barrel potential structure spudding within the offshore Namibia licence, have all made good progress and are about to potentially enter a transformational period. 
Among the five stocks to watch, Range Resources (LON:RRL) is currently making good strides towards the ultimate aim of being eligible for promotion to the big league, mainly based on its recent 100% acquisition of 3 producing oilfields in Trinidad and Tobago, one of the wealthiest countries in the Caribbean.  Not only is Trinidad and Tobago famous for producing the gifted footballer Dwight Yorke, but it also boasts large reserves of oil and gas and has been in continuous production for over 100 years, with the current production rate standing at around 100,000bopd.  Range Resources also has interests in 3 other geographical areas, namely in, Texas USA, Republic of Georgia, and Puntland Somalia. Over the next 6 months key activity is expected across the Range portfolio of assets which include a…

Unlock this article instantly by logging into your account
Don't have an account? Register for free and we'll get out your way
Disclaimer:
This content has been created for information purposes only, and is NOT, in any way, a recommendation to invest.  This communication is a snapshot of a certain aspect of a discussed business at a moment in time, and is merely a basic starting point for research.  The article/thread has been created with honesty and integrity in mind and is based on publically available information sourced in relation to the title, such as from, RNS announcements, published reports, management comments, analyst reports, media coverage etc.  To this extent the author who has written the piece in good faith accepts no liability for the accuracy of the information and urges all readers to verify the content independently.  Please note that the value of investments may fall or rise and you may not get back the amount originally invested, or in some cases your investment may be wiped off altogether.  When investing, bear in mind that past performance is not a guide to future performance and that qualified independent financial advice should be sought before buying or selling shares.  The Author of this article may hold shares in the companies discussed.
---
---
Range Resources Limited is an exploration and production company. The Company is engaged in oil and gas exploration, and development and production in Trinidad. It holds interests in non-core oil and gas projects in Georgia and Guatemala. It holds interest in three onshore production licenses: Morne Diablo, South Quarry and Beach Marcelle, as well as interests in two exploration blocks: St Mary's and Guayaguayare. The Company's waterflood programs include Beach Marcelle South East block and Morne Diablo Expansion project. The Company's Beach Marcelle field is located on the eastern side of Trinidad, where various operators have processing facilities, and oil and gas pipelines that pass through the field. The Company is focused on the acquisition of various projects. It focuses on constructing a water pipeline to connect the gathering and injection stations at the Morne Diablo field to a water treatment facility. Range Resources (Barbados) Limited is a subsidiary of the Company. more »

LSE Price

San Leon Energy Plc is an oil and gas company. The Company develops conventional and unconventional assets in Europe and North Africa, from exploration to monetization. Its segments include Poland, Morocco and Ireland. The Company holds participating interest in the Durresi Block, offshore Albania. The license area, which covers approximately 4,200 square kilometers, contains the A4-1X gas/condensate discovery and several undrilled oil and gas prospects. The Company holds over 2.4 million acres of licenses in France, which are under application. It holds a net profit interest (NPI) on the Barryroe License, which is located in the North Celtic Sea, offshore Ireland. The Company has interests in the Tarfaya and Zag license areas and offshore licenses, Foum Draa and Sidi Moussa. It holds approximately seven licenses in Poland. The Company holds approximately four licenses in Cantabrian-Pyrenees basin, five licenses in Ebro basin and one license in Duero. more »

LSE Price

Tower Resources plc is an upstream oil and gas exploration company. The Company has exploration projects in Cameroon, South Africa, Zambia, and Sahawari Arab Democratic Republic (SADR). The Company has two segments: Africa and Head Office. The Company is an operator of international licenses with a focus on projects in Africa. It holds an interest in Thali Production Sharing Contract (PSC) in Cameroon, which covers an area of approximately 120 square kilometers (kms) and lies in the prolific Rio del Rey basin, in the eastern part of the Niger Delta. It holds an interest in Algoa-Gamtoos license, South Africa, which covers an area of approximately 11,800 square kms. It also holds an interest in the offshore Guelta and Imlili blocks, and the onshore Bojador block in the SADR, which covers an area of approximately 72,700 square kms. It has interests in blocks 40 and 41 of the frontier Zambezi Basin, which covers an area of approximately 6,950 square kms. The Company has no revenues. more »

LSE Price