RBG Holdings plc - webinar with CEO and CFO
⚡ Private Investors ⚡
If you want to hear the CEO and CFO of Rbg Holdings (LON:RBGP) present, then join the webinar on Thursday 15th October at 4pm.
Register here >
https://us02web.zoom.us/webinar/register/6316020720180/WN_x1vr6lu4RPyCAQPYgGxJ-w
Nicola Foulston, CEO, and Robert Parker, CFO, will update on the company's performance and prospects, following the trading update announced on the 6 October 2020. The RNS is here.
RBG Holdings plc is a professional services group, which includes one of the UK's pioneering law firms, Rosenblatt Limited, which is a leader in dispute resolution. The Group also provides litigation finance through a separate arm, LionFish Litigation Finance (UK), and owns Convex Capital Limited, a specialist sell-side corporate finance boutique.
Nicola Foulston, CEO
Nicola "Nicky" Foulston took over the commercial management of the pioneering law firm, Rosenblatt in September 2016, and in May 2018, the Firm was listed on AIM as Rosenblatt Group plc, having raised more than £40 million. Following the acquisition of boutique M&A firm, Convex Capital in September 2019, the Group was renamed RBG Holdings plc. As well as Group CEO of RBG Holdings, Nicky continues to manage Rosenblatt as Chairman/CEO, as well as the Group's litigation finance business, LionFish Litigation Finance (UK) Limited and chairs Convex Capital. Nicky has had a long, successful business career. From 1990, she was CEO of the Brands Hatch Leisure Group ("Brands Hatch"). Initially valued at £6 million, she led transformational changes to the company's operations and financial management over the next six years. In 1996, Brands Hatch was floated on the London Stock Exchange and sold three years later to Interpublic for $195 million.
Robert Parker, CFO
Robert Parker has more than two decades of experience in scaling high-growth, multi-cultural, international companies in a variety of industries. These include business services, technology, digital media and telecoms. His recent roles include interim CFO at Tantalum Corp and CLA Limited, as well as permanent positions at Ubisense plc and Immedia Broadcasting plc.
>>>>>
If you want to be the first to hear about new webinars with management then email info@yellowstoneadvisory.com to subscribe.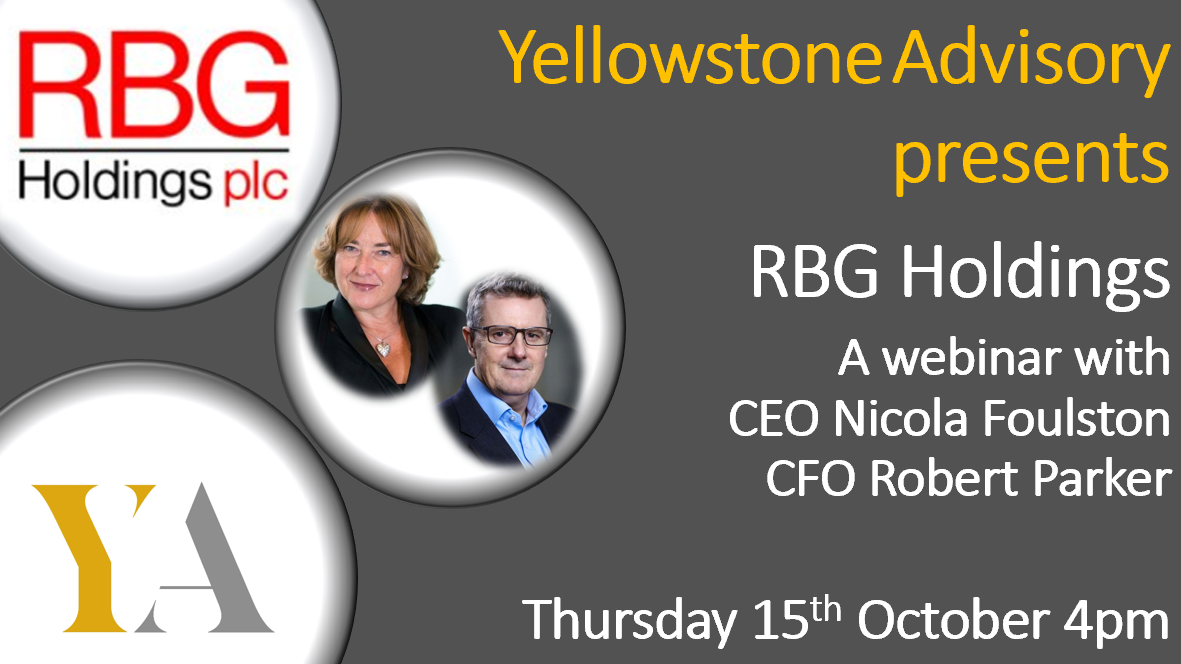 Unlock the rest of this article with a 14 day trial
Already have an account?
Login here