Released: Improved localisation makes data and research more relevant wherever you are investing
Stockopedia has subscribers in 61 countries around the world, but until now some parts of the platform have defaulted to UK data and currency. Other areas have not been flexible enough to cater for those users with multi-region subscription plans. Overall, there has been a growing need to offer better localisation - so you can see the data you want regardless of where you are, or the geographic markets you're investing in.
In our latest set of improvements, we've solved a number of long-running frustrations to offer a much more tailored experience. Here is what's new:
Upgraded regional settings - giving you relevant data and a tailored experience
The latest changes mean that more data is now tailored to your "Home Country" and "Currency" preferences. Previously, a number of financial metrics were displayed in British pound sterling (GBP) by default, but they are now shown in your local currency. In practice, this means:
You'll see more relevant insights in your Screen and Folio tables - with ratios such as Market Cap, Enterprise Value, and Sales now displayed in your preferred currency.
When using the Compare tool, you'll also be able to see and compare these ratios in your local currency. Unlike previously, suggested stocks for comparison are also now local to your preferred market.
These settings are configurable when you first sign up or add a new region to your subscription. You can adjust them in the 'Account' area of your Personal Settings. To ensure that you are getting the most relevant experience, it is worth checking that your settings are up to date here.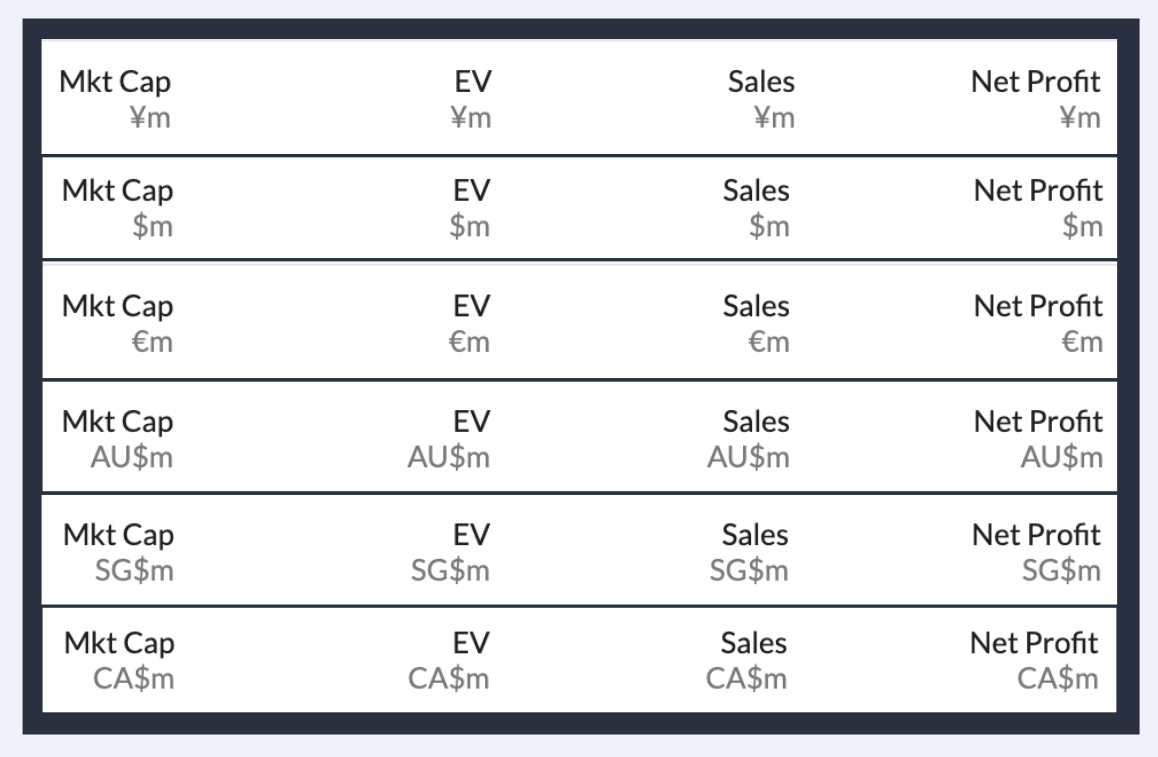 Precise quotes for Australian stocks make it easier to see major changes
We've got a growing base of enthusiastic users in Australia, and we've rightly been called on to make some important changes to adapt to their market.
In particular, stocks in Australia are priced in major currency (dollars rather than cents), unlike here in the UK where we use pence. Stockopedia publishes price quotes to two decimal points, which was making it difficult to see accurate quotes for Australian 'penny stocks'.
All aspects of Australian quotes - including bid and ask prices, daily high, low, and close prices - now display to three decimal places. This makes it easier to see daily price movements, especially for smaller cap stocks which are of high…

Unlock the rest of this article with a 14 day trial
Already have an account?
Login here