Released: Improved navigation - fewer clicks, more data, faster charts
Stockopedia helps you navigate vast amounts of data, but when it comes to daily routines, or even just moving between pages, there was scope to make it a much faster and enjoyable experience.
In our latest updates, we've launched space-saving menus that make it quicker and easier to get to where you want to go. We've also introduced a much-requested new pager that slashes research time by letting you quickly flick through StockReports and Charts at the click of a button.
Hover menus - navigate faster with fewer clicks
On the main navigation menu, areas such as Browse, Screens, Folios and Discuss all have their own sub-menus to help you find what you are looking for. But until now, moving between different areas of the site took multiple clicks, which was disruptive and slow.
To solve this, we have introduced hover navigation. When you activate this new option, whatever page you are on, you can now hover over the main menu and instantly see any of the sub-menus. That makes it easier to choose where you want to go and means you can get there with just one click. It gives you fewer distractions and a faster, more enjoyable experience.
To get started with hover navigation, just click the X at the top of any sub-menu to 'Unpin' it - as explained in this video: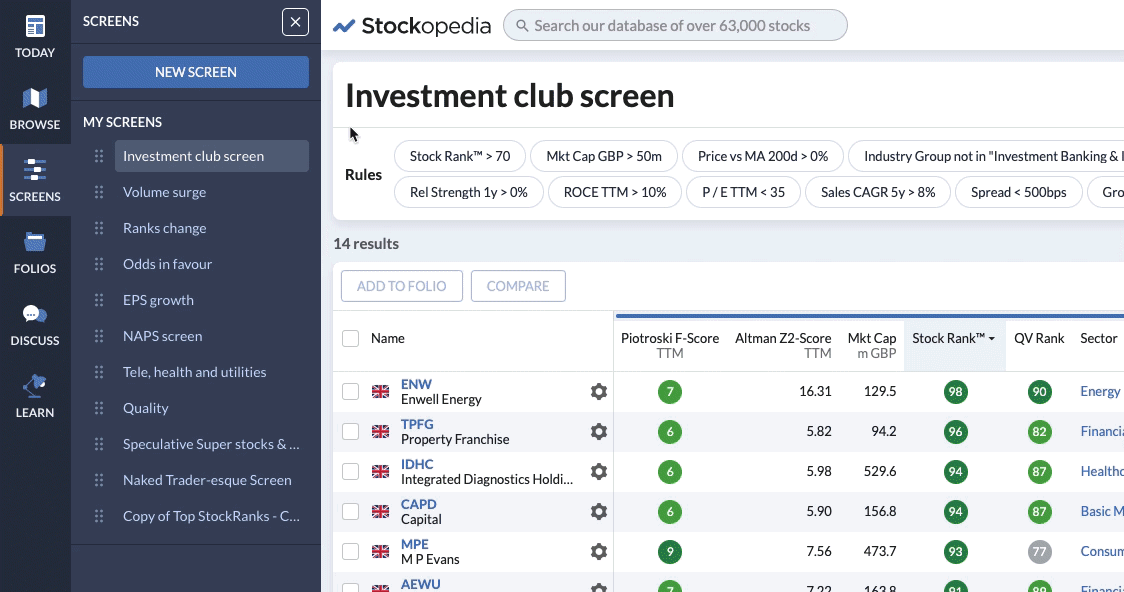 More horizontal space for table displays
It isn't just journey times around the site that have been upgraded with the new hover navigation. Until now, sub-menus always stayed open on the page until you clicked to close them. This is still the default setting but now, with the hover menu active, menus will tuck themselves away. This change gives you as much horizontal space on the page as possible - which is a huge gain for those that like to have lots of data in tables in front of them.
On those occasions when you do want a sub-menu to stay where it is, all you need to do is click the Pin/Unpin button at the top. That means you always get the most space possible but stay in control of how and when the sub-menus appear.
Page through the stocks & charts in your lists with ease
One of the previous frustrations when analysing ideas on Stockopedia, was…

Unlock the rest of this article with a 14 day trial
Already have an account?
Login here