Released - Powerful new Mini Charts and site-wide design enhancements
In recent weeks the Stockopedia team has wrapped up work on some important design and functionality improvements.
You now have much-improved Mini Charts right across the site, delivering more stock-level technical data in an instant. Our design team has also rolled out a host of subtle but essential changes that ensure we're meeting web industry standards on colours and typography - making Stockopedia easier to read and even better to use.
Mini Charts - more data on more stocks in one view
Mini Charts are a familiar feature right across Stockopedia. Whether you're reviewing lists of stocks in indices, sectors, screens or portfolios, our Tables always give you the option to switch between the standard Table View and Chart View:

In Chart View you now get the new Mini Charts. These are fast-loading price charts for every stock on the list, but they come packed with detail...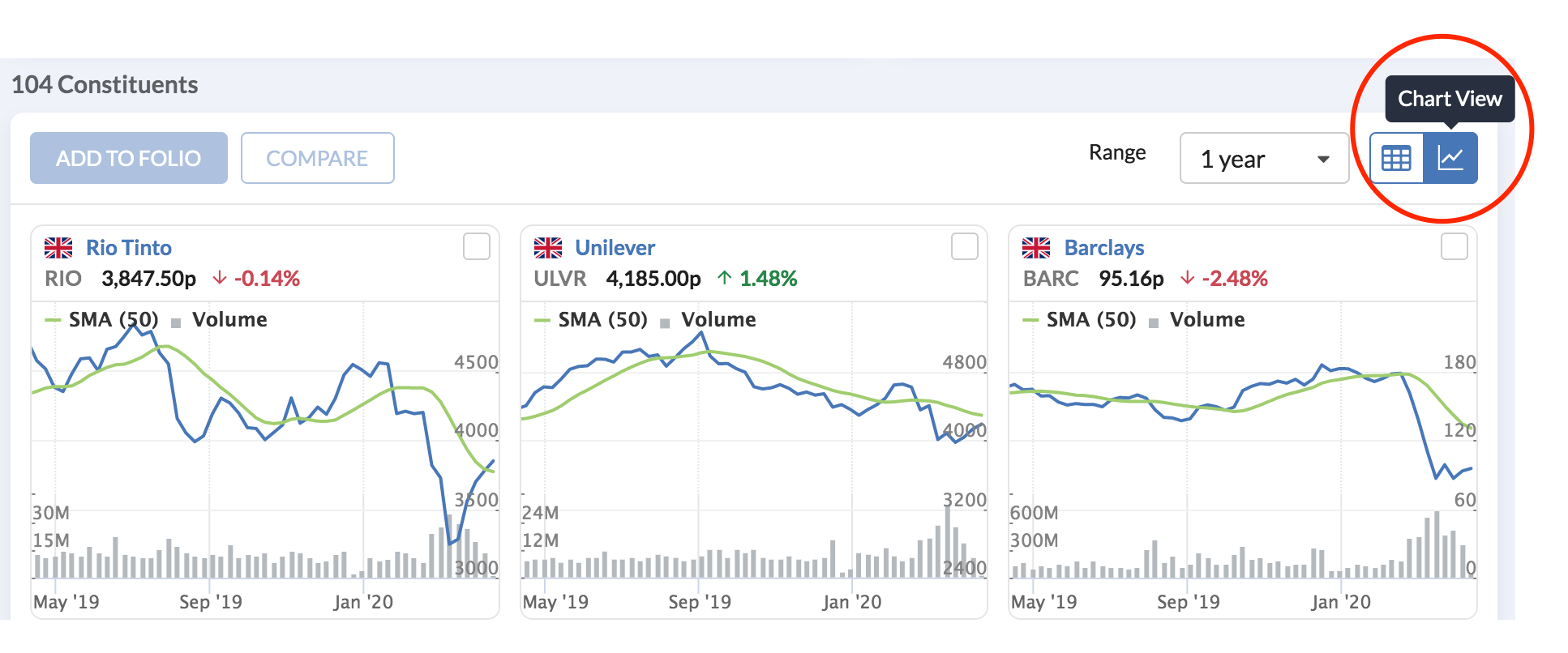 For a start, you can change the time range of your Mini Charts to anywhere between one week and six years using the Range menu at the top of the table: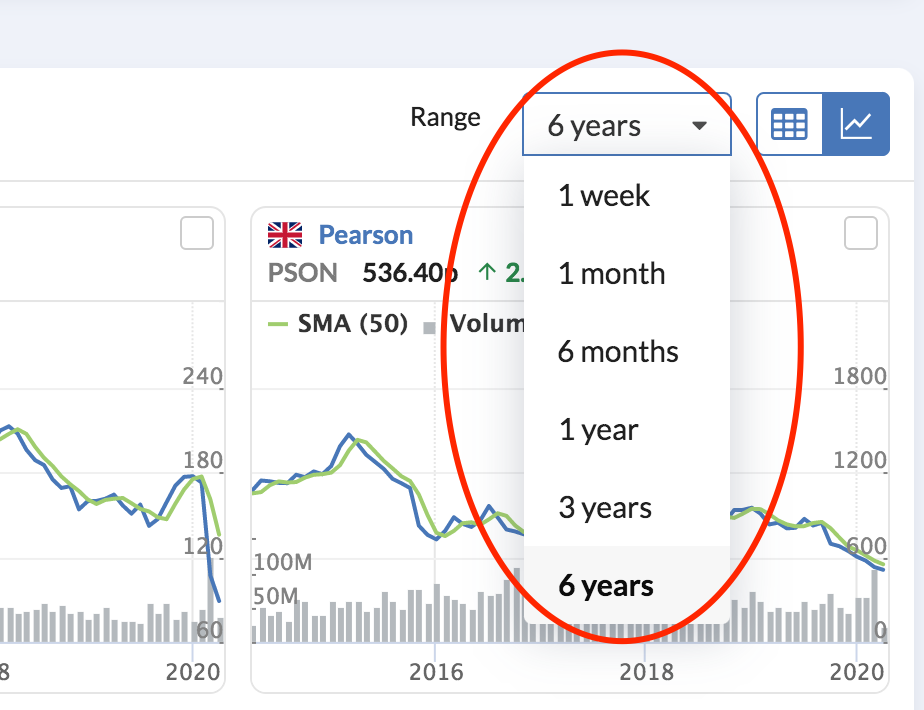 In addition, each Mini Chart includes:
The current share price and percentage price change on the previous day's close (up to 15 minutes delayed)
The 50-Day Simple Moving Average to give an idea of the medium term technical trend in the price
A Volume chart showing share trading volumes over the time range you have selected
A country flag indicating where the stock is quoted
By clicking a Mini Chart you'll be taken to the stock's main price chart in the Stockopedia's Charts area.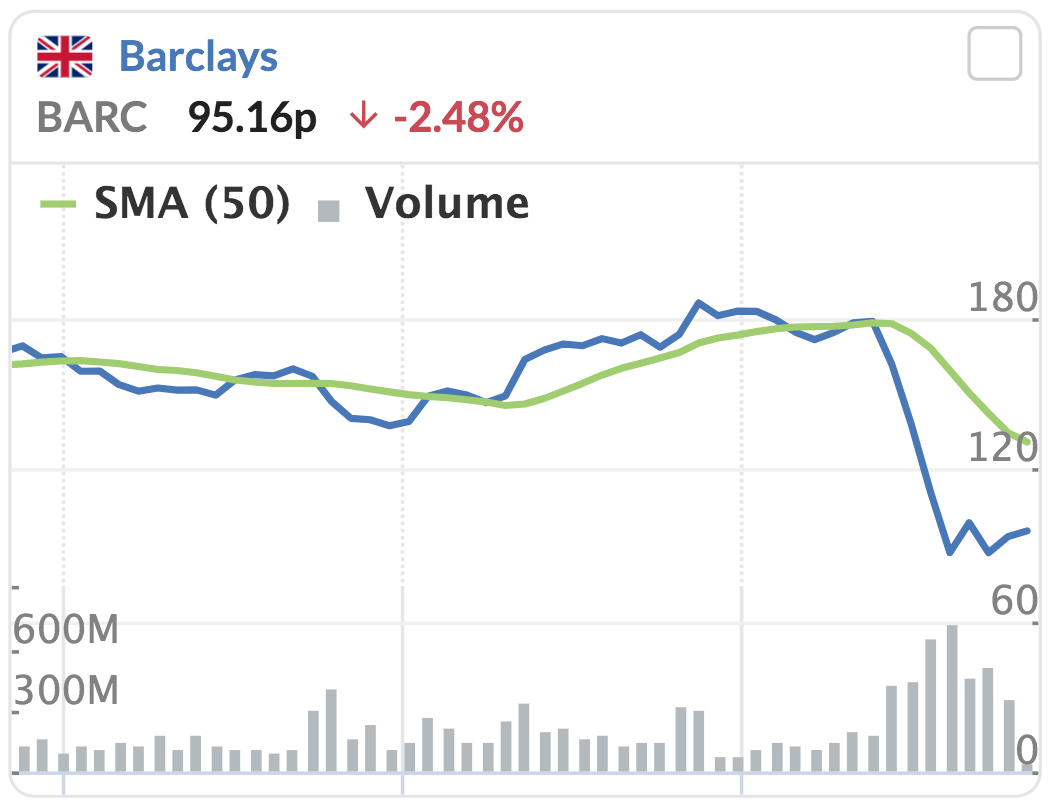 The new Mini Charts are a big step forward from the mini charts that were previously used in the app. They are fast loading and come packed with information, making it quicker and easier to review price and momentum trends and data.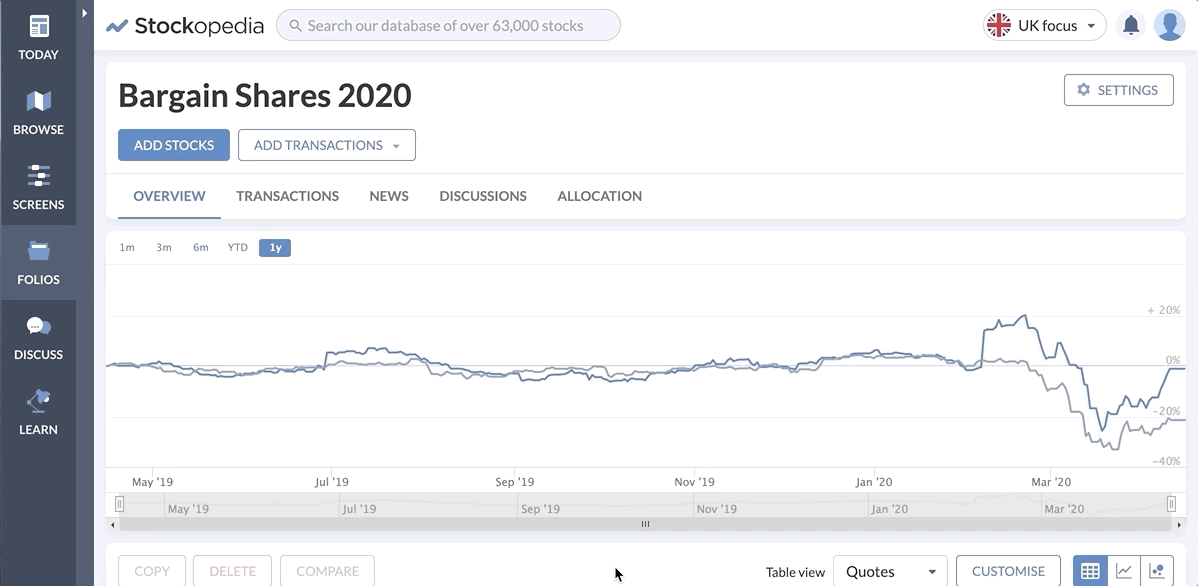 Striving for world-class design standards
Stockopedia's designers have the incredibly tough job of making sure our powerful functionality is easy to use, read and navigate. The balance between aesthetics and functionality is all the more complicated when you consider the wide ranging demands of users with different levels of experience and expectations.
Design plays a crucial part in every…

Unlock the rest of this article with a 14 day trial
Already have an account?
Login here