Released: We've migrated to the cloud to bring you faster site speed and more timely data
As part of our mission to create a world-class stock market research platform, three of the most critical aspects of our service are platform stability, speed, and fresh data. To ensure we deliver them consistently as we grow we've just completed the first step in a major transformation of our software engineering capability - and there are some immediate benefits for users.
As part of this year-long project, we've introduced a completely new set of processes and technologies. We have also migrated all of our infrastructure from traditional hosted servers in the UK to the global cloud platform run by Amazon Web Services (AWS).
The final part of this move happened on Sunday 13th February, which means the service you've been using for the last few weeks has being delivered via the same cloud technologies that power companies like Netflix and Zoom. While it's still early days for Stockopedia, the benefits to users are already becoming apparent...
The Benefits to You
Faster platform speed - navigate the site quicker than ever
Many of our systems were rewritten, heavily refactored, or replaced ahead of the AWS migration. Much of this was done to make it easier for us to consistently improve the platform over time. But in tandem with being accessible on AWS, that work has also made the site noticeably quicker and even more enjoyable to use.
Our tracking shows that substantial improvements to the code and the migration to AWS has led to a 27% improvement in browser response times on average. This means that you can navigate the site with less time spent waiting for pages to load.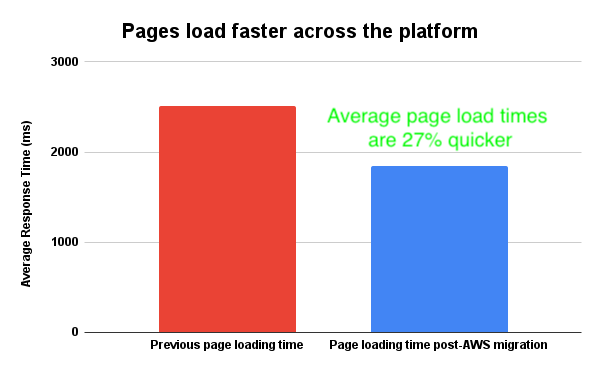 Page loading speeds are just one part of a broader focus on making it quicker for users to get around. Our teams use a "21 Step User Journey" benchmark based on many of the actions we all tend to take in areas like Today, Search, Screens, StockReports, Charts, Folios and Discuss.
In June 2020, just as the Covid pandemic was escalating, that journey took an average time of 1 minute 20 seconds. But after a number of substantial navigation improvements - together with the faster page loading speeds - it has fallen to an average of 39.5 seconds. Against this benchmark, the platform has become much quicker - meaning that research times for users are faster and more enjoyable than ever.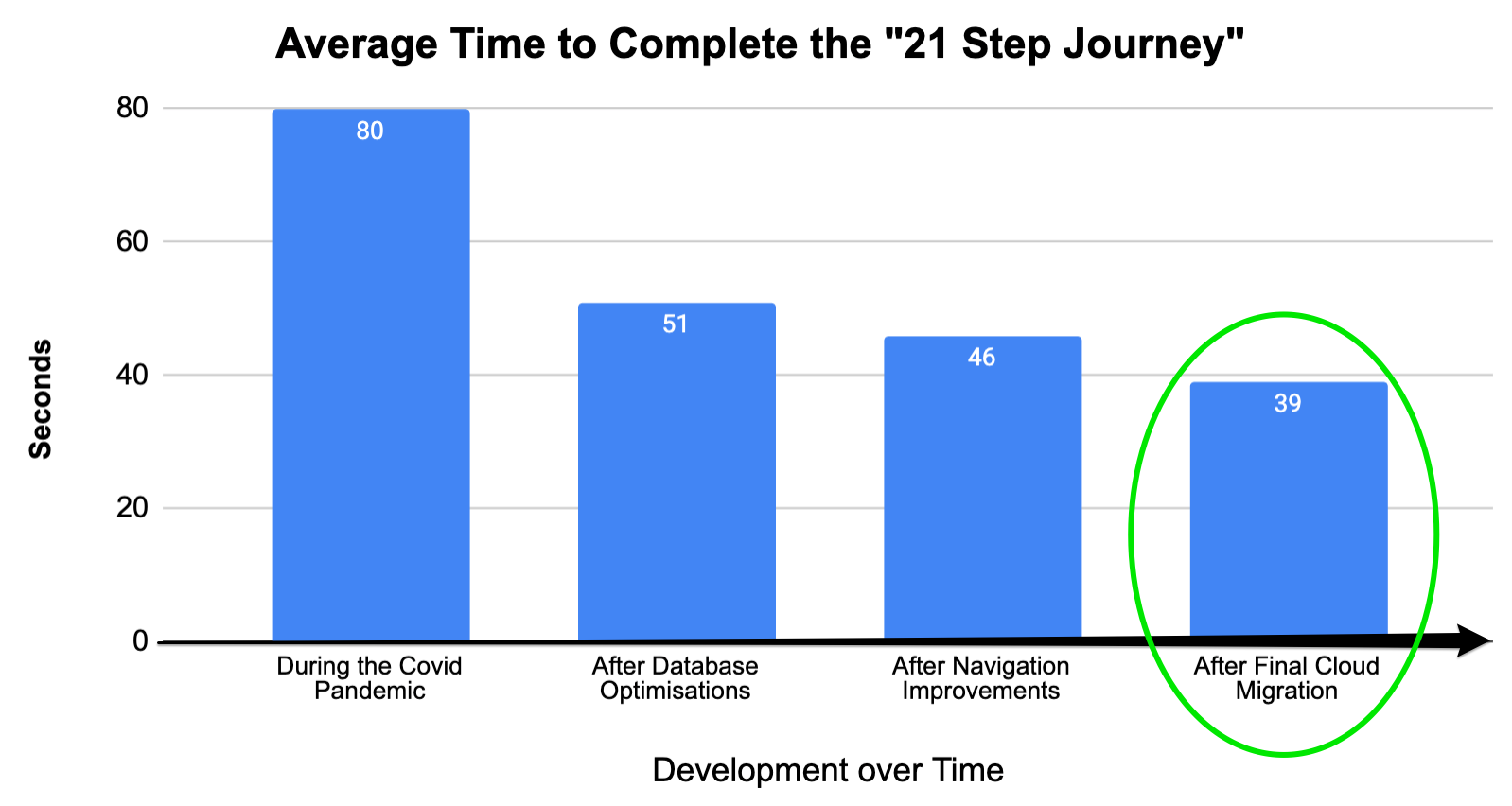 Unlock the rest of this article with a 14 day trial
Already have an account?
Login here