Rexam - FIFA World Cup fever expected to boost sales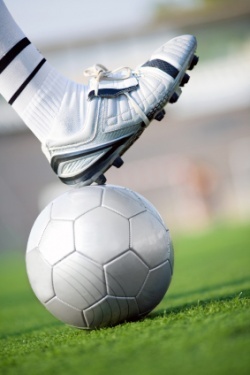 With the FIFA World Cup fast approaching this is an exciting time for consumer packaging company Rexam (LON:REX) . Group earnings will benefit from the additional beverage can consumption that the summer tournament will bring.  However far from solely relying on an Emerging market's story, trading for the year so far has been ahead of the group's expectations with beverage can volumes in both North America and Europe beating management forecasts.
World Cup fever of not, Rexam is benefiting from a slew of cost cutting initiates and a recovery in demand.  Given the region's love affair with the sport, the group's expansion in South America could not be better timed however the 63% share of the continental beverage can market will be earnings accretive long after the final whistle of this year's tournament. South America is one of the three geographic regions Rexam focuses on with the other two being Europe and North America. In South America beverage cans saw volume growth of 9% during 2009 with Rexam reporting that consumer behaviour was unaffected by the global downturn. By contrast in Europe beverage can sales fell 3% and in North America the fall was 1% during 2009.
This year's first quarter though has brought with it reasons for optimism.  In Europe, it seems that drinking through sovereign debt fears is the preferred option with volume growth due to a strong performance in speciality cans. North America remained weak but both regions outperformed expectations allowing for the positive trading update. As expected Latin America continued to see strong growth and overall conditions appear to have turned a corner.
The recovery of demand is encouraging as cost cutting has now been largely completed. Cost savings are now set to be £19m annually with 2010 experiencing the full benefit. Achievements for Rexam's beverage cans division include Red Bull, Prosecco in a can, half-pint slim line Stella Artois cans and a recently launched cider can with thermochromic (heat sensitive ink). The group is trying to work with marketing professionals rather than purchasing managers among its client base.
Beverage cans are the mainstay of Rexam's earnings with £3.6 billion sales in 2009 and profits of £310 million. As such, a recovery in the European and North American markets (as well as a continuation of growth in Latin America) will prove the catalyst for earnings our performance in the long term. The group's…

Unlock this article instantly by logging into your account
Don't have an account? Register for free and we'll get out your way
Disclaimer:
Fat Prophets has made every effort to ensure the reliability of the views and recommendations expressed in its reports. Fat Prophets research is based upon information known to us or which was obtained from sources which we believed to be reliable and accurate at time of publication. However, like the markets, we are not perfect. This report is prepared for general information only, and as such, the specific needs, investment objectives or financial situation of any particular user have not been taken into consideration. Individuals should therefore discuss, with their financial planner or advisor, the merits of each recommendation for their own specific circumstances and realise that not all investments will be appropriate for all subscribers. To the extent permitted by law, Fat Prophets and its employees, agents and authorised representatives exclude all liability for any loss or damage (including indirect, special or consequential loss or damage) arising from the use of, or reliance on, any information within the report whether or not caused by any negligent act or omission. If the law prohibits the exclusion of such liability, Fat Prophets hereby limits its liability, to the extent permitted by law, to the resupply of the said information or the cost of the said resupply. 
---
---

Rexam Ltd., formerly, Rexam PLC., is a global beverage can maker. The Company engages in the manufacture of cans, in different shapes and sizes with various finishes, decorations and ends. It has approximately 20 different shapes and sizes, ranging from standard 33 centiliters cans, through 150 milliliters and slim and sleek versions to one liter cans and aluminum bottles. Its cans are suitable for beverages, including juices, iced ready to drink (RTD) tea and coffee, and flavored and sparkling water. The Company operates through four segments: Europe; Africa, Middle East & Asia (AMEA); North America, and South America. It offers cans for multiple channels, such as vending machines, hypermarkets and in multiple sizes and formats to suit consumer occasions. It offers thermochromic inks on cans to signal when the product is at its optimum drinking temperature. It prints quick response (QR) codes and augmented reality (AR) features on a can for enabling social media interaction. more »

Price