RM: My July 10 Stockslam pick
Stock: RM (formerly Research Machines)
Sector: Education technology
Price: 250p;  market cap. £210m so small-cap. 

Key attractions: Value + momentum stock, business transformation in progress, 
a rare cheap technology-focused stock
History: RM has been around in the field of providing technology hardware and solutions to the education sector (principally schools) since the 1980s. I know this as I remember being at school back then, and being introduced to the Research Machines 380Z computer, based on a Z80 processor (as used in the ZX Spectrum for instance) which ran a now obsolete operating system CP/M.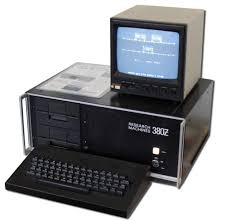 Story of transition: So RM has provided computer hardware to schools for a long time in the UK. But the story is changing, and RM is moving away from being a box-shifter to schools (which has come under pressure from tighter UK education budgets in this age of austerity) with low profit margins, to more value-added segments in education technology.
3 divisions today
(from the recent analyst presentation)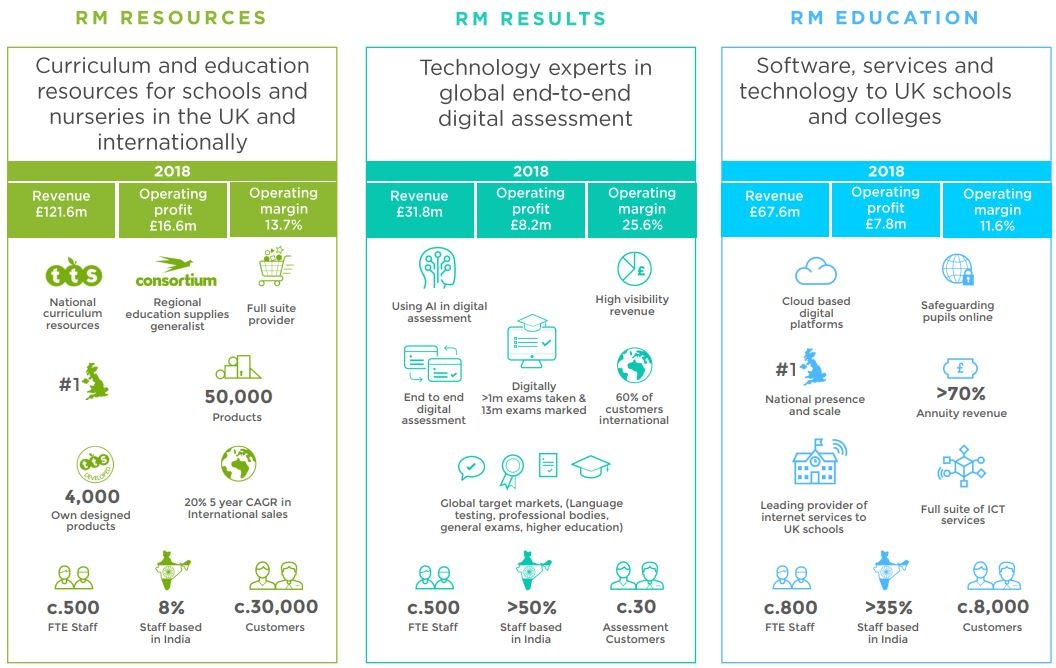 The division that I consider the jewel in the crown is RM Results, which does automated exam marking. 
This is a painful, manual process that is expensive to complete and which is subject to the vagaries of the mood and individual bias of the exam marker, who may well mark differently depending on the time of day, how tired or hungry they are etc.
Automating this process via e-testing and computer text analysis can clearly deliver huge improvements in cost, productivity and reliability. This is an area where RM have developed considerable expertise, and where they continue to acquire further abilities and geographic reach (as with the recent SoNET acquisition in Australia). 
Attractions by the numbers
1. A value /momentum stock: 96 Stockrank, with a very high 98 Quality rank thanks to double-digit operating margins (which are improving), 32% ROCE and 40% ROE. 8/9 Piotroski F-score also very reassuring.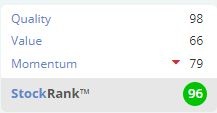 Value: < 10x estimated PE, estimated EV/EBIT < 8x and 7%+ free cash flow yield are all attractive. 
Momentum: steady upwards drift in analyst EPS estimates shows good delivery on targets by the company; price momentum has recently broken out to a new multi-year high. I am a big fan of 52-week high breakouts…

Unlock this Article with a 14 day free trial
Already have an account?
Login here