Scottish and Southern Energy - A Wolf in Sheep's Clothing?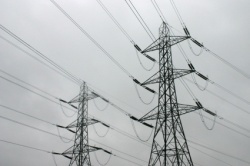 Utilities are often seen as boring investments.  They're never going to be sexy, they're never going to cure cancer or have their products at the top of a teenager's Christmas wish list.  That may well be true, but value investors have a history of liking boring companies and Scottish & Southern Energy (LON:SSE) has a lot to like.
Value investors prefer boring
A boring company is often a good thing (although of course, boring is a subjective term).  It means that even if solid results are produced year after year, the share price won't go crazy.  Since nobody thinks a utility company can produce stellar future growth, they tend to be reasonably valued. That's because the only reason to pay a high price for a company is if you think that future earnings are going to be much higher than they are today. With many companies that may be a plausible – although usually incorrect – assumption.  Perhaps earnings have grown by 20% a year for the last three years; or perhaps a new product comes out that takes the world by storm and is a 'game changer'. There are all manner of reasons why investors may get excited about a company, but it usually relies on some sort of happy story about the future.  With utility companies though, happy stories just don't happen. In fact, very little of interest ever happens.  There are rarely big earnings surprises to the upside or the downside.  The product is always in demand and recessions are almost irrelevant.   The years tick by, the dividend grows somewhat and that's about it.But don't be fooled.  The lack of an exciting future can mask a great past.  Although the returns in any one year may not get headlines, over the long term they can really start to add up.
A clear plan
SSE has a simple purpose – to provide reliable energy to customers and above inflation dividend growth to shareholders.  In their annual reports there is a constant focus on above inflation dividend growth.   In fact, this goal is so integral to the operation of the company that they do a great job of explaining why a dividend target is important:



"Receiving and reinvesting dividends is the biggest source of an investor's return over the long term;




Dividends provide income for those investors who…

Unlock this article instantly by logging into your account
Don't have an account? Register for free and we'll get out your way
Disclaimer:
This article is for information and discussion purposes only and nothing in it should be construed as a recommendation to invest or otherwise. The value of an investment may fall and an investor may lose all their money. Any investments referred to in this article may not be suitable for all investors.  Investors should always seek advice from a qualified investment adviser.
---
---

SSE plc is engaged in producing, distributing and supplying electricity and gas, as well as other energy-related services to homes and businesses in Great Britain and Ireland. The Company's segments include Networks, which consists of electricity distribution, electricity transmission and gas distribution; Retail, which consists of energy supply, enterprise and energy-related services, and Wholesale, which consists of energy portfolio management and electricity generation, gas storage and gas production. The Networks segment is engaged in the distribution of electricity to customer premises in the North of Scotland and the South of England. Its Retail segment supplies electricity and gas to residential and business customers in the United Kingdom and Ireland. The Wholesale segment is engaged in the generation of power from renewable and thermal plant in the United Kingdom, Ireland and Europe, and the procurement and optimization of power and gas and other commodity requirements. more »

LSE Price