Secoo, Does Luxury E-commerce in a Different Way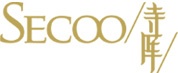 Share price: $12.32 (+4.5%)
No. of shares: 25.6 million
Market cap: $312 million

Introduction
Donal Trump's talk of tariffs caused USA investors initially to sell anything connected with China particularly hard yesterday.  One bright spot was Secoo Holdings (USA Chinese listed ADS stock), its share price was up on a terrible day for world market indices.
Last September, Secoo raised $144 million in an IPO with the shares priced at $13. The first trading day saw the share price finish nearer to $10. A few weeks later the shares fell even further to $7. IPO maybe was overpriced or not simply not believing management's rhethoric.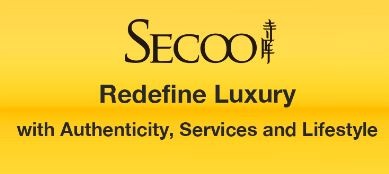 About the Company

Headquartered in Beijing, China, Secoo Holding Ltd. operates e-commerce online platforms. selling luxury branded products to the Chinese. Sellers offer their products, and make the delivery, and pay commission after sales to Secoo. Secoo has a small number of offline experience centres in a number of flagship stores in major cities.
A key point for the company success to date is its ability to ensure products sold are genuine and not simply copies.
We currently provide our customers a wide selection of authentic upscale products and lifestyle services on our integrated online and offline shopping platform which consists of our Secoo.com website, mobile applications and offline experience centers, offering over 300,000 SKUs, covering over 3,000 global and domestic brands. Supported by our proprietary database of upscale products, our authentication procedures and brand cooperation, we are able to ensure the authenticity and quality of every product offered on our platform. 
With website competition, customer acquisition costs offering introductory discount vouchers. Cost per client acquisition is 330Rmb ($53), reduced from 380Rmb the previous year.
Conference Call for 4th Quarter and Full Year

A selection of luxury brands on their website


Recent Developments

In the fourth quarter of 2017, Secoo successfully hosted large-scale marketing campaigns including Double 11, Black Friday and 1217 Global Luxury Festival devised by Secoo. These marketing activities not only supported the sales growth during the period but also significantly enhanced Secoo's brand awareness. 


Finish reading with a 14 day trial
Already have an account?
Login here