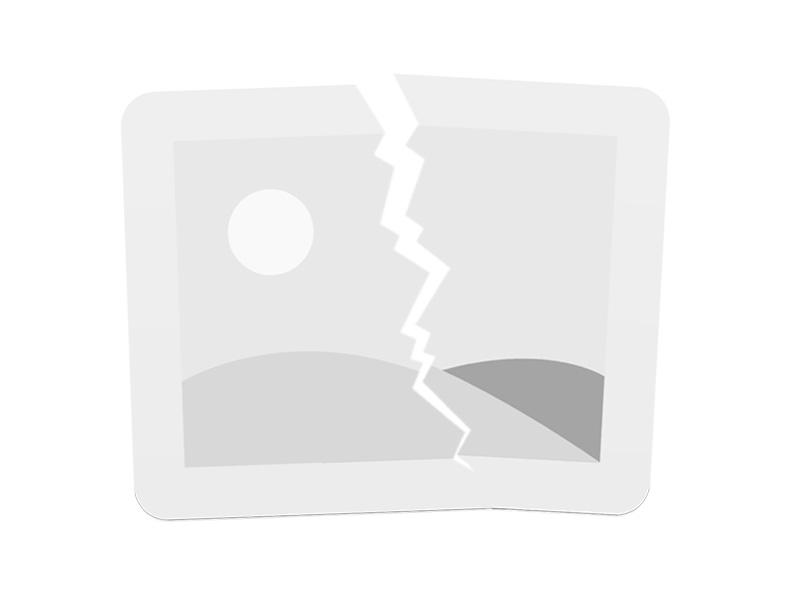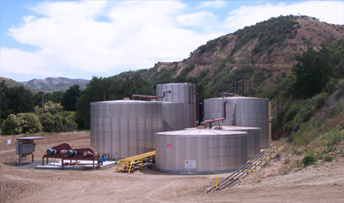 Sefton Resources is a USA focused Oil & Gas producer that is entering an exciting period in its expansion, with a pending full field steam flood at its flagship Tapia oilfield in California and first revenues from its gas pipelines in Kansas. Elsewhere in California the company are also intending to move its 100% owned Eureka oil field up the value chain with some potentially lucrative joint venture agreements and expansion of existing operations.
At Tapia an uplift in production after the implementation of Dr Ali's steam flood design (engineers have suggested 800 to 1800 bopd ), along with improved recovery rates of up to 70 % , and the current heavy oil premium above Nymex, will make Tapia a very profitable operation capable of not only underpinning the company,s nearterm future, but also provide a platform to move the group to its stated aim of becoming a solid midcap producer.
With so much near-term cash flow potential, 2012 is shaping up as a landmark year for Sefton.
Company Assets Overview #
In California, Sefton has 100% working interests in two fields in the Ventura Basin. The first of these is Tapia. This is a heavy oil (17-19°API) field extending over 262 acres and including four lease areas – Hartje, Lackie, Snow and Yule. The second field is Eureka Canyon – containing medium oil (28°API) and extending over an area of 1,510 acres.
In Kansas, Sefton's assets include three gas-gathering pipelines – LAGGS, Vanguard and Waverly. The LAGGS and Vanguard pipelines extend over 20 and 26 miles, respectively in Leavenworth county and both have an 8-10 mmcfd capacity.  They give Sefton the ability to capture gas over a 200 mile area.  It is envisaged that the two pipelines will eventually be linked.  The Waverly pipeline is located in Anderson county.  It covers 22 miles and also has the capacity to move 10 mmcfd. 
Sefton also has 100% working interests in over 45,000 acres in the Forest City Basin, which contains the Leavenworth and Anderson county pipelines and holds reserves of both conventional oil and gas and CBM gas.
Reserves #
The Group's latest reported estimate for proven reserves in California, is 3.74 mmbbls. The report classifies 0.44 mmbbls (12%) as PDP, 1.22 mmbbls (33%) as PDNP and 2.08 mmbbls (55%) as PUD – giving an indication of upside. Sefton's reserve report includes nothing for either probable or possible reserves. Suspension of the cyclic steam flood programme meant that reserves associated with it were, temporarily, classed as PDNP. With the resumption of the programme in early 2012, these will have been moved back into the PDP category.The latest estimate for OOIP in the Tapia Field is 11.6 mmbbls. The big question for Sefton,though, is that of recoverability given that Tapia holds heavy oil. The current 2.728 mmbbl EUR estimate recognises the benefit of improved production technology and the contribution from the various steam flood pilots and assumes that the current producing wells are augmented by the drilling of further producers.The recoverable reserve estimate assumes the use only of primary production, and would equate to the recovery of just 23.5% of OOIP. Production to 31 December 2011, of 1.84 mmbbls, represents 67% of the EUR figure.
Kansas Cpr #
ANDERSON COUNTY AREA
Anderson County Squirrel oil resources Prospective Oil : 1.97 MMBO : $105.98m *  $68.79m **
Anderson County Warner Sand gas resources Prospective Gas :17.23 BCF : $31.89m *  $18.73m **
Anderson & Franklin CountiesCBM gas resources Contingent Gas : 35.51BCF : $110.23m *  $25.98m **
LEAVENWORTH COUNTY AREA
Leavenworth County CBM gas resources Contingent Gas : 2.51 BCF : $6.25m *  $1.55m **
Leavenworth County CBM gas resources Possible Gas : 0.53 BCF : $1.93m *   $1.02m **
PIPELINES
Anticipated pipeline revenue Gas : Net Vol > 10 MMcfd - $60.37m *  $23.89m **
Total $316.7m *  - $140.0m **  Revenue Key  > >  Cumulative Cash Flow *   NPV 10 ** 
---
Steam Assisted Gravity Drainage - SAGD #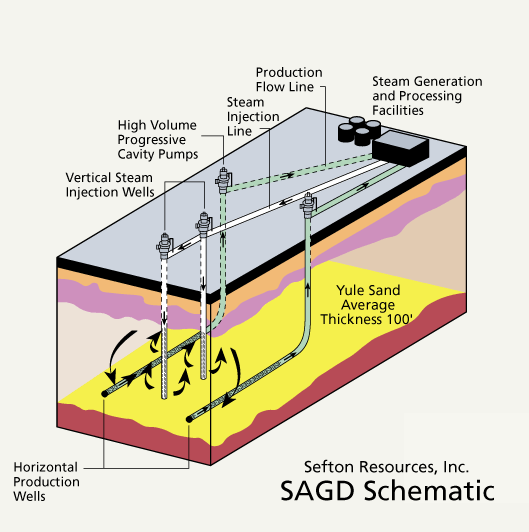 Until very recently, heavy oil fields were produced either by primary production techniques, or through "huff'n puff". These techniques improve the percentage of reserves recovered but still leave behind significant quantities of the original oil in place.some wells and producing oil through others on a continuous basis. The heat reduces the viscosity of the oil thereby significantly increasing production rates and the percentage of oil in place that is recoverable.
The benefits of this continuous process have been demonstrated in other oil fields where actual flow rates and projected total reserve recovery ratios have shown a considerable improvement. Such work can result in recovery rates of up to 80% of the original oil in place in a heavy oil field such as the Tapia Canyon field.
Cyclic Steam Stimulation #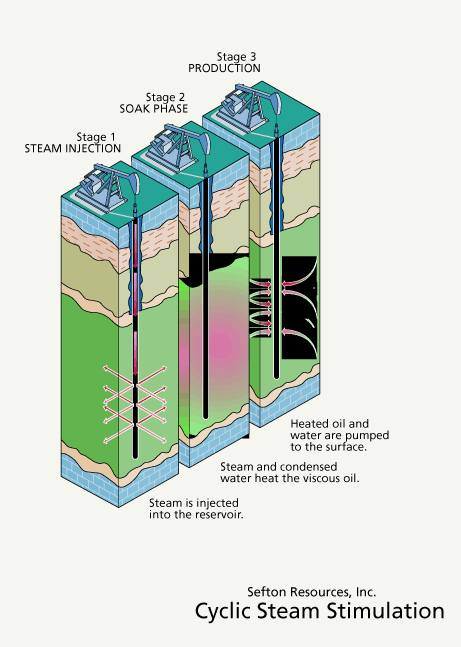 High-pressure steam is injected into the formation for several weeks. The heat softens the oil while the water vapor helps to dilute and separate the oil from the sand grains. The pressure also creates channels and cracks through which the oil can flow to the well. A portion of the reservoir is thoroughly saturated, the steam is turned off and the reservoir "soaks" for several weeks. This is followed by the production phase, when the oil flows, or is pumped, up the same wells to the surface. 
When production rates decline, another cycle of steam injection begins. This process is sometimes called "huff-and-puff" recovery and only involves vertical wells.
---
KANSAS ASSETS OVERVIEW #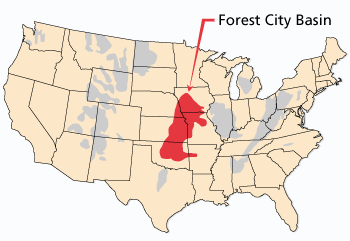 Sefton Resources, Inc. is in the process of evaluating the potential of Coal Bed Methane resources in the Forest City Basin area of eastern Kansas. Kansas has more than 53 billion tons of deep coal reserves located within 32 different identified coalbeds. Based on analytical test results, drill cores, and geophysical logs, a study concluded that the Forest City basin contains substantial amounts of coal within the numerous coalbeds that are too deep and too thin to be mined for their coal content by conventional methods. Currently,coalbed methane accounts for about 7.5 percent of U.S. natural gas production.
Sefton plans early exploration by obtaining wells that can be recompleted with the priority being mineral leases with oil wells and mineral leases with older shut-in gas wells. Ten or twenty years ago the McLouth oil and gas fields were significant producers, with all the wells penetrating the coals which lie above the McLouth.During those times there was certain CBM production by re-completing some, but not all coals above the McLouth formation. Over the past fifteen years there has really been little activity as there were no active pipelines to get the gas to market and there was limited oil production as the oil has some associated gas which could not always be flared.
The company have been analysing a number of prototype fields which include McLouth gas, McLouth oil, Squirrel oil bearing channel sands and CBM gas. One of the first prototypes that has been defined is for McLouth gas which is based on the Wehking Field which is one of the oil and gas fields in the Kansas City Quadrangle,Kansas and in proximity to Sefton's Vanguard and LAGGS pipelines.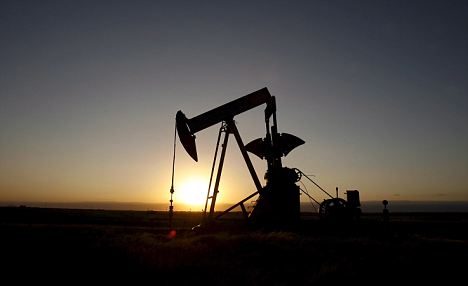 ---
Further Reading 
Company Website
http://www.seftonresources.com/
April 2012 Newsletter
http://www.seftonresources.com/news/inthenews/SEFTON%20APRIL%20Newsletter%20PAGES_290312.pdf
June 2012 Newsletter 
http://www.seftonresources.com/news/inthenews/Newsletter%206-12.pdf
Hardman Research Note
http://www.seftonresources.com/news/inthenews/5-1-12-Hardman-Research-1.pdf
Edison Research Note
http://www.edisoninvestmentresearch.co.uk/?ACT=18&ID=7049
---
Source #  Sefton Resources
Disclaimer:
As per our Terms of Use, Stockopedia is a financial news & data site, discussion forum and content aggregator. Our site should be used for educational & informational purposes only. We do not provide investment advice, recommendations or views as to whether an investment or strategy is suited to the investment needs of a specific individual. You should make your own decisions and seek independent professional advice before doing so. The author may own shares in any companies discussed, all opinions are his/her own & are general/impersonal. Remember: Shares can go down as well as up. Past performance is not a guide to future performance & investors may not get back the amount invested.
---
---

Sefton Resources, Inc. is a United States-based company, which is engaged in the exploration, development and production of oil and natural gas. The Company is also engaged in gathering and transporting natural gas in the Continental United States. The Company's properties are located in California and Kansas, the United States. It has approximately 40,000 acres in the Forest City Basin of Eastern Kansas to develop Coal Bed Methane gas, as well as conventional oil and gas projects. The Company also owns a transmission pipeline in Kansas. The Company's subsidiaries include TEG MidContinent and TEG Transmission. more »

Price