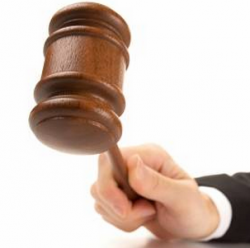 The topic of shareholder class actions is a controversial one. Before ShareSoc participates in any such actions, on behalf of its members, we therefore wish to obtain the views of our membership on this subject. We will shortly poll all our members, including associates, to ask your views. If you would like to cast a vote, and receive the other benefits that ShareSoc offers, but are not already a member, you can join us here: http://www.sharesoc.org/membership.html The poll will be e-mailed to our members on 18th July, so please ensure you are signed up before then if you wish to have your say. We also welcome your comments on this blog post.
If the result of this poll is supportive of participation, ShareSoc's board will decide on any particular actions that we feel it is in the interests of our members and good corporate governance to pursue, usually together with international partners and/or institutional shareholders. 
What is a class action? 
A shareholder class action is a legal suit where a number of shareholders join together to seek compensation for losses incurred as a result of actions or inaction by a company they are or have been invested in. Most often the legal action is taken in the USA, where a) legislation protecting shareholders is more rigorous; b) more lawyers are prepared and able to pursue such cases on a "no win, no fee" basis, meaning plaintiffs take no financial risk themselves; c) defendants costs are not recoverable from plaintiffs, so plaintiffs do not run the risks of being liable for those costs. Hence such cases most usually concern multinational companies. NB: there is no such thing as a "class action" in English law, but there is a rarely used concept of "Group Litigation Orders". 
Arguments in favour of pursuing class actions 
The primary argument in favour of pursuing such actions is that they are one of the few ways of holding errant managements to account and improving corporate governance. Clearly they can also result in current and previous shareholders that participate gaining some restitution. ShareSoc itself may benefit financially too, by taking any small share of any awards that are made. Any such financial gains would improve our ability to support and broaden our membership – remember that ShareSoc is a not-for-profit organisation. Details of any such financial participation by ShareSoc would be provided to participating members…

Unlock this article instantly by logging into your account
Don't have an account? Register for free and we'll get out your way
---
---