ShareSoc's Manifesto: promoting individual share ownership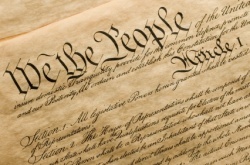 ShareSoc, the recently formed UK Individual Shareholders' Society, has prepared a draft Manifesto that summarises the policies that we plan to promote. We would very much like to hear your comments on this document before we finalise and promote it more widely.
Full details of the manifesto can be found here. To participate fully in the debate, and if you support our aims, please join ShareSoc! Associate membership is free, though a donation to support our work would be very much appreciated.
The key points are: 
The control of companies should be restored to their owners.
Shareholder democracy should be improved.
The legal framework for companies should be changed to improve accountability.
The taxation of investment profits should be reformed to make it more equitable and reduce complexity.
Excessive pay of directors needs restraining.
Direct share ownership should be encouraged.
Information flow to shareholders should be improved, and a level playing field ensured.
Insolvency law should be reformed.
Stock market regulation and enforcement should be improved, especially for the AIM Market.
Investment education needs improving.
One way you can give us your comments is, of course, to attend the Member's Meeting to be held on the 19th May in London where it will be one item for discussion. Most of the ShareSoc directors will be present at this event to answer any questions you may have on the manifesto.
Mark Bentley
Director
ShareSoc

Unlock this article instantly by logging into your account
Don't have an account? Register for free and we'll get out your way
Disclaimer:
The author may hold shares in this company, all opinions are his own and you should check any statements that appear factual and not rely on them before making an investment decision. The author is NOT a qualified analyst nor authorised to give investment advice. Whilst the author is a director of ShareSoc, all views expressed are entirely his own and not necessarily those of ShareSoc.
---
---