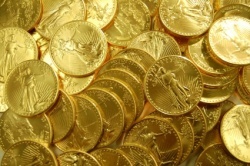 Many UK and European investors are now looking at gold investing, after events from Cyprus and last week's UK budget. People are understanding once more what cash in the bank really is, and how it contrasts with physical gold savings.
Savers and investors have been specifically shocked by what has happened to depositors in Cyprus, where in a marked contrast with other bank failures and bail-ins, retail savers will experience losses on their savings in the form of a haircut. These bail-ins are being touted as a future model for managing such bank failures, meaning depositors across Europe are feeling a whole lot more vulnerable.
Banks failures could now really affect our retail deposits. US savers could soon find this model of managed bank failure affecting them too.
UK savers have experienced a double whammy, watching the Cypriot drama unfolding from afar, and then seeing George Osborne's budget announcement last week preparing the way for Sir Mervyn King, and Mark Carney later, to use increasingly creative, aggressive and stimulatory monetary policies.
After years of money printing we know what this means for our British pound, which has already suffered a precipitous decline against gold this last decade.
Gold versus cash – the fight for your savings
With more investors now looking at alternative ways to store their wealth, we thought we'd help explain the key differences between cash in a bank, and owning physical gold in a vault. After all they are both ways to save your personal 'liquidity'.
Take a look at the infographic below for how cash and gold bullion savings stack up:
View full infographic here.
As you can see cash savings in an ISA or bank account, are in fact very different to physical gold bullion stored in a vault. Whilst savers have their own needs and preferences, the on-going banking crisis reminds us that cash in the bank is not 'risk free'. In fact some commentators refer to cash as 'return free risk'!
Gold bullion is another way to save altogether, avoiding the banks, money printing and defaults. It is for these reasons the Swiss banking tradition advises clients to keep a good portion of their assets in gold bars – a 10% allocation to physical gold was the norm.
Keen to learn more about how cash and gold compare? Use our full 

Unlock this article instantly by logging into your account
free and we'll get out your way

Disclaimer:
All articles and information published by executives of The Real Asset Company are to inform and aid your thinking and investment decisions, not lead them. Information or data included here within may already be out of date or touch, and must be verified by you elsewhere, should you choose to act on it. 
---
---