Should I buy International Consolidated Airlines for the SIF Portfolio?
Virgin Atlantic founder Richard Branson once said that "If you want to be a Millionaire, start with a billion dollars and launch a new airline."
It's a view shared by legendary investor Warren Buffett. Back in 2013, the Sage of Omaha described the airline industry as "a death trap for investors". Buffett made the comment in response to an AGM question about whether the trend towards consolidation in the airline industry had made it more attractive for investors.
In a 2002 interview with The Telegraph, Buffett expanded on this theme: "You've got huge fixed costs, you've got strong labor unions and you've got commodity pricing. That's not a great recipe for success."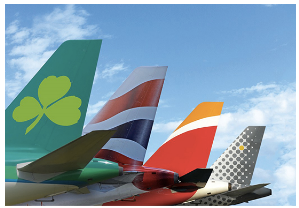 In the UK stock market, there's one company that epitomises these risks. British Airways owner International Consolidated Airlines has been a big player in the consolidation of European airlines. It now owns Aer Lingus and Iberia, in addition to the UK flag carrier.
IAG has also had to cope with a fair amount of industrial action in recent years. Staff at British Airways and then Iberia were not prepared to accept chief executive Willie Walsh's revised employment terms without a fight.
For much of this time, IAG was contending with $100 oil. When the oil market finally started to collapse in 2014, forward hedging meant that fuel costs for airline groups like IAG didn't fall quite as fast.
Despite all of this, IAG has been a very successful investment in recent years. The shares have risen by 95% since 2013 and IAG has started to make dividend payments. Rapid earnings growth has appeared to justify Mr Walsh's aggressive acquisition strategy.
Stockopedia likes the shares too. IAG has a StockRank of 91. The shares have qualified for my SIF screen on a number of occasions since the portfolio was launched. With the shares now down by about 15% from their January highs, IAG now looks cheap. Broker forecasts suggest that IAG currently trades on just six times forecast earnings and offers a potential yield of more than 4%.
In this article I'm going to look at whether IAG stock looks cheap enough to offset the risk of a cyclical downturn in the airline industry. I'll also ask whether there are any financial warning flags investors should beware of.
A tough stock to value?
On the face…

Unlock the rest of this Article in 15 seconds
Already have an account?
Login here