Should Zulu Principle investors consider Smurfit Kappa?
Jim Slater, author of the acclaimed investment book The Zulu Principle argued that 'elephants don't gallop', and targeted his investment strategy at smaller companies which have greater scope for growth. So does this mean that Zulu Principle investors should completely shun large cap growth stocks? Given that Slater's son Mark has been investing his fund in such large housebuilders as Bellway, there may be some room to bend his rules.  Smurfit Kappa popped onto our radar this week as the StockRank jumped from 77 to 90. It would qualify for Stockopedia's Zulu Principle Screen if it was a smaller cap company that had a higher return on capital (see below).  So should Zulu investors consider it...?
What is Smurfit Kappa?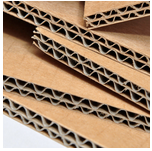 Smurfit Kappa is one of the world's leading providers of paper-based solutions. It manufactures recycled paper as well as corrugated boards and other packaging. The firm is headquartered in Dublin and employs 43,000 people across 350 production sites. It is a dual-listed stock which trades on the London and Ireland Stock Exchanges.
All about the criteria
Let's take a closer look at how well Smurfit Kappa fulfills Jim Slater's criteria.
Positive Growth Record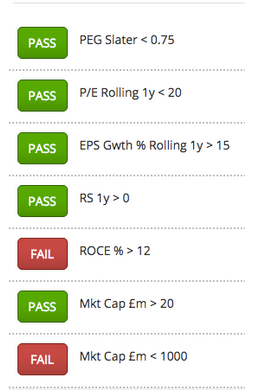 Slater likes companies that have grown earnings in at least four of the past five years. Smurfit Kappa meets this criteria, having grow earnings from -€0.18 per share (2009) to €1.43 (2014) - thanks in part to a cost saving strategy that was implemented during the recession. In 2009 the Group responded to reduced demand and overcapacity by halting production at its Sturovo mill, before cutting jobs as part a rationalization operation at Togher, County Cork. These actions were part of a wider cost reduction programme which the group drove forward to make over €125 million in saving benefits.
The company has also grown through a series of strategic acquisitions. As early as 2007, the company's IPO prospectus listed 'its active management of its asset base through acquisitions and disposals' as a key competitive strength. True to its word, the company proceeded to acquire a corrugated box plant in Romania to gain entry to Eastern Europe. Fast forward a few years: in 2012 the firm completed the acquisition of the Orange County Container Group (OCCG) to take advantage of strong and improving trading conditions in…

Unlock the rest of this article with a 14 day trial
Already have an account?
Login here