SIF Folio: Is momentum failing at Bloomsbury Publishing?
From time to time, I sell a stock because it no longer qualifies for my screen and then -- a few months later -- it's back in my screen results. This is one of those times. The company is Bloomsbury Publishing, which exited the SIF folio at the start of May.
Bloomsbury is best known as the publisher of the Harry Potter books, but it also publishes a wide range of other fiction and non-fiction.
I don't have any rule against re-buying stocks and I believe that Bloomsbury could fit within the SIF fund. So today I'll be taking a fresh look at this stock's value, quality and momentum credentials.
When I sold Bloomsbury in May, the stock failed my screen on two counts: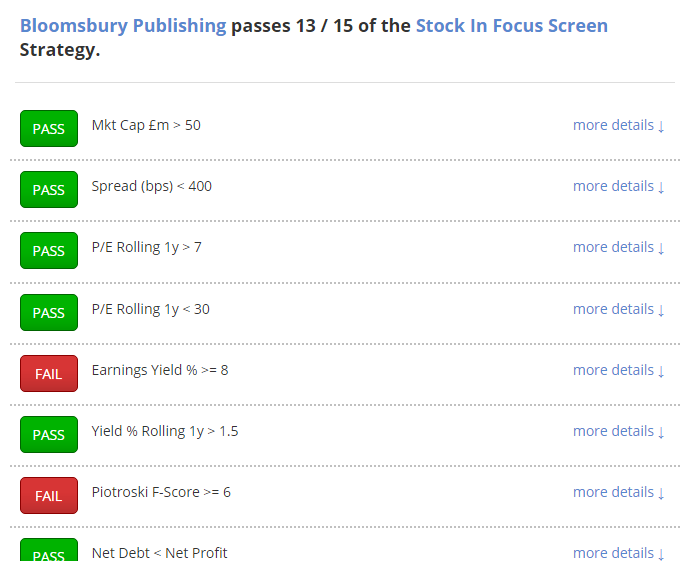 May 2019

Fast forward to today and the stock delivers a clean sweep:

For investors used to following a more subjective process, my decision to buy and sell stocks on this basis may seem rather arbitrary. I feel that too sometimes, but that's the point here.
My Stock in Focus (SIF) fantasy fund is run as a rules-based portfolio. I'm only allowed to exert a small amount of subjective judgment on stock picks. My rules are intended to select stocks offering a balanced mix of value, quality and momentum. You can see them here, if you create a copy of my screen for your own use.
I've been doing this since April 2016 and so far I've stayed ahead of the market: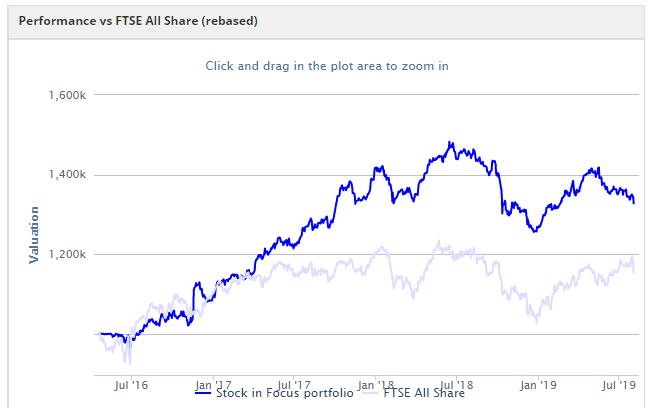 The gap has narrowed recently, but at the time of writing SIF was still ahead of the FTSE All-Share by 18% on a three-year view. I invest a portion of my own real-money portfolio in all of the SIF picks, so I have a strong incentive to make the system work.
Getting back to Bloomsbury, the Harry Potter publisher's share price has been almost eerily flat in recent months, despite recent results that were ahead of expectations.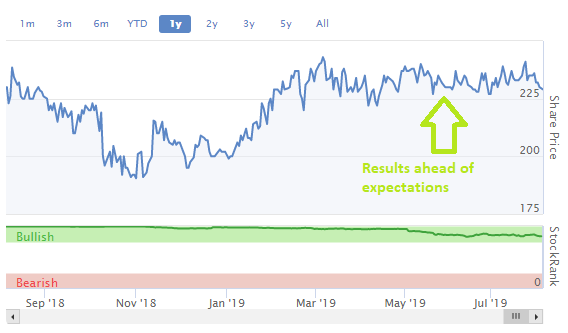 If I had my discretionary investing hat on, I would say this was quite possibly a sign that the shares are fully priced. But I don't generally allow myself that kind of guesswork, unless…

Unlock this Article with a 14 day free trial
Already have an account?
Login here