SIF Folio: Late surge boosts 2019 result + can DMGT return to growth?
My Stock in Focus portfolio has an mid-April year end, reflecting its launch date in April 2016. But as seems to be traditional, I'd like to start my first article of 2020 with a brief look at the portfolio's performance in 2019.
I'm pleased to report that the market surge which followed December's general election provided a welcome boost to SIF's full-year returns: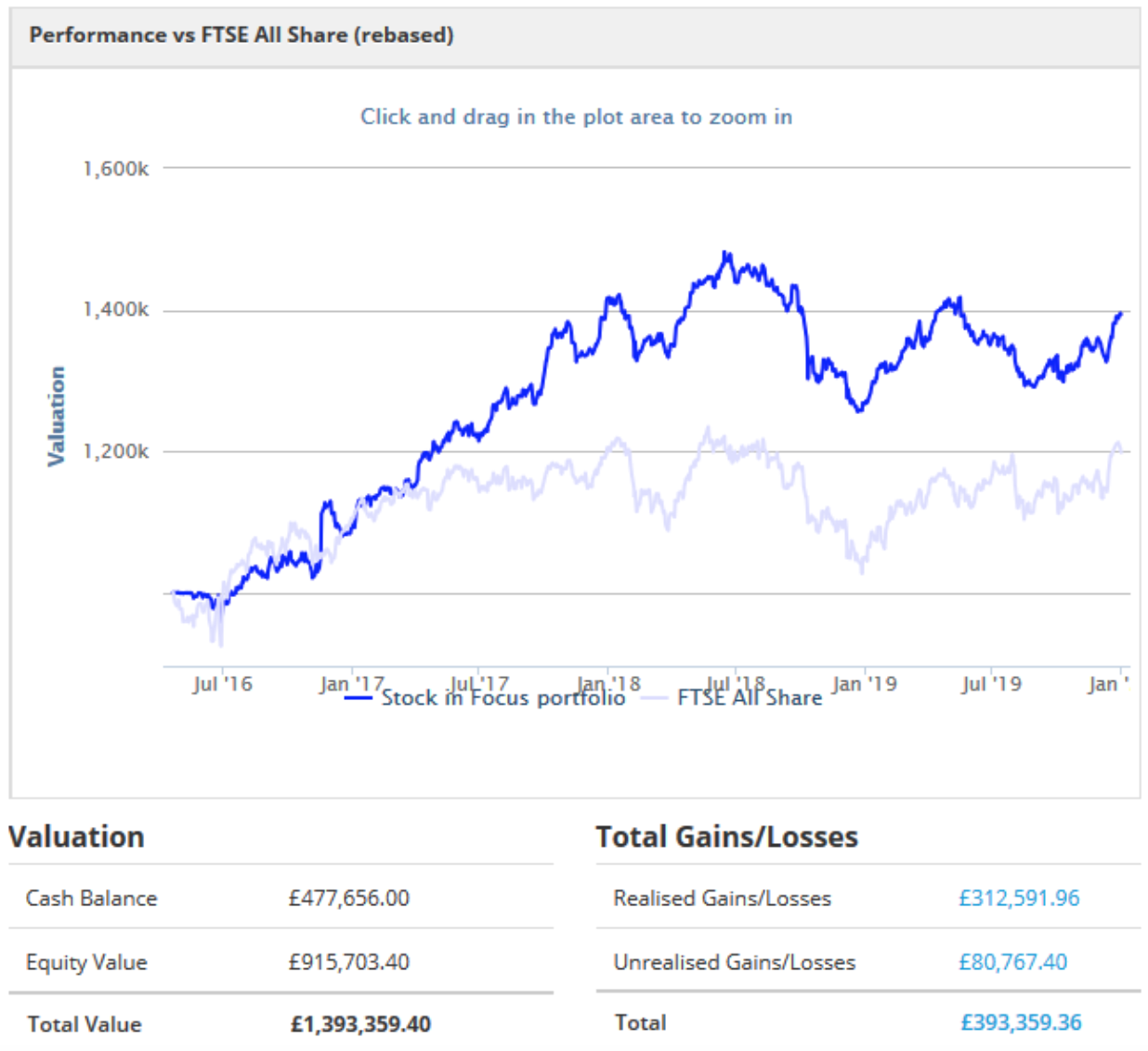 Note that these figures include trading costs, but exclude dividend income.

If we take dividend income into account, then the portfolio has risen by nearly 50% since its inception in April 2016 (based on a nominal £1m starting value):

The portfolio has beaten its FTSE All Share benchmark by nearly 20% over this period. But as the stats below make clear, most of this outperformance was generated in 2017. Over the last two years, SIF has lagged the market. Last year's 9.8% gain was significantly below the wider market gain of 14.2%: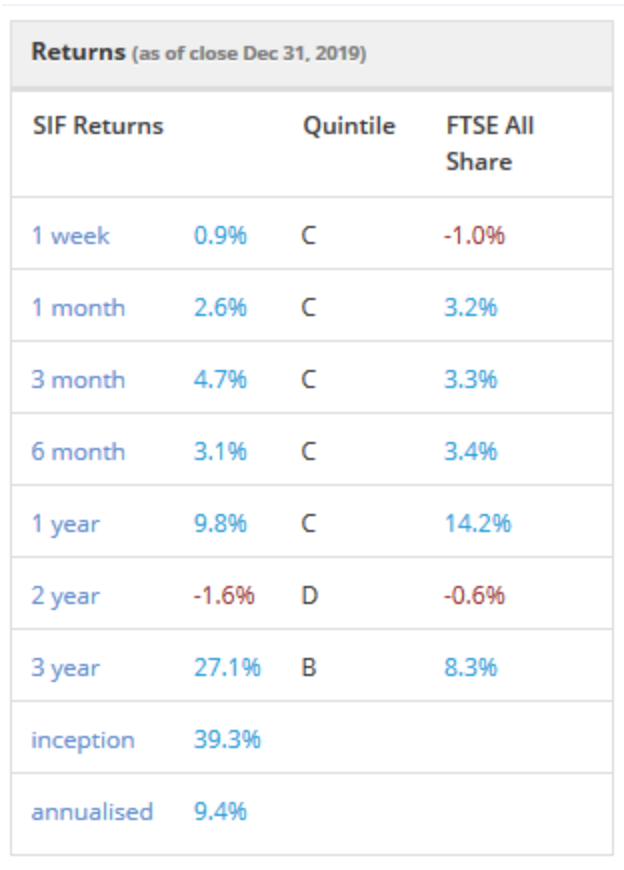 I'm not too discouraged by this - stock market gains generally come in fits and starts, not straight lines. Naturally, I hope that 2020 will mark a return to form.

My first attempt to find a new winner this year has unearthed a mid-cap stock that's recently been through a period of change. Daily Mail and General Trust is best known as the owner of the Daily Mail and Metro newspapers. But it also has a stable of B2B operations which include data services for property and insurance firms, educational technology, and trade shows.
This stock qualifies for my relaxed SIF screen and comes within a whisker of ticking all the boxes for my main Stock in Focus screen. Should I add DMGT to the SIF Folio? Let's take a closer look.
Daily Mail and General Trust has always been a slightly complex company to understand, due to its portfolio structure. This picture has simplified somewhat over the last three years thanks to the disposal of the group's 31% stake in Zoopla Property Group and its 67% share of FTSE 250 financial publisher Euromoney Institutional Investor.
In the case of Zoopla, DMGT exited through a sale to US private equity group…

Unlock the rest of this article with a 14 day trial
Already have an account?
Login here