SIF Folio: My UK fund lags the market in H1 + international update
We're now more than half way through 2019, so now seems a good time to take a look at the performance of my rules-based SIF fund over the first half of the year.

I think that the results so far this year can best be described as mixed. Although the portfolio has risen by 7.2% over the last six months, the benchmark FTSE All Share index has gained more than 10%.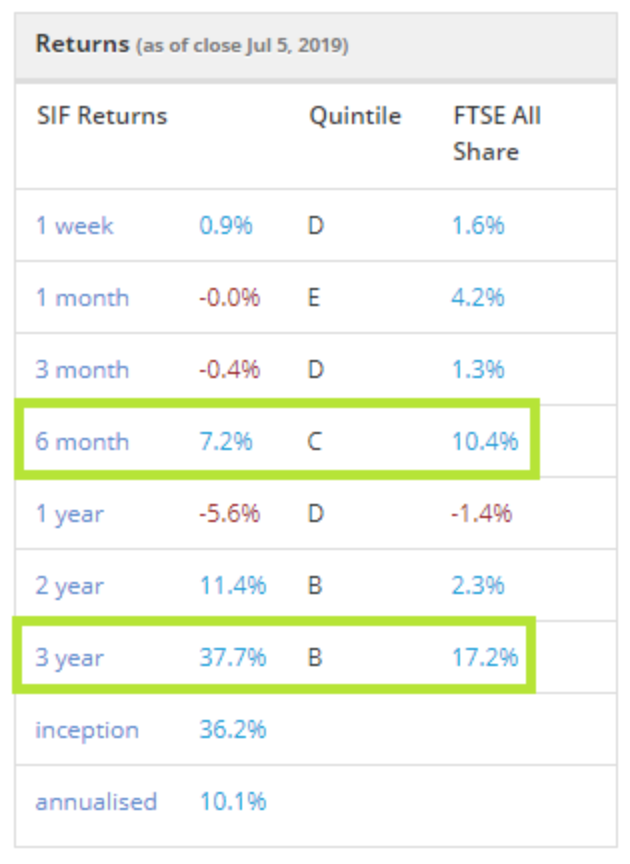 This means that the fund's lead over the wider market has narrowed: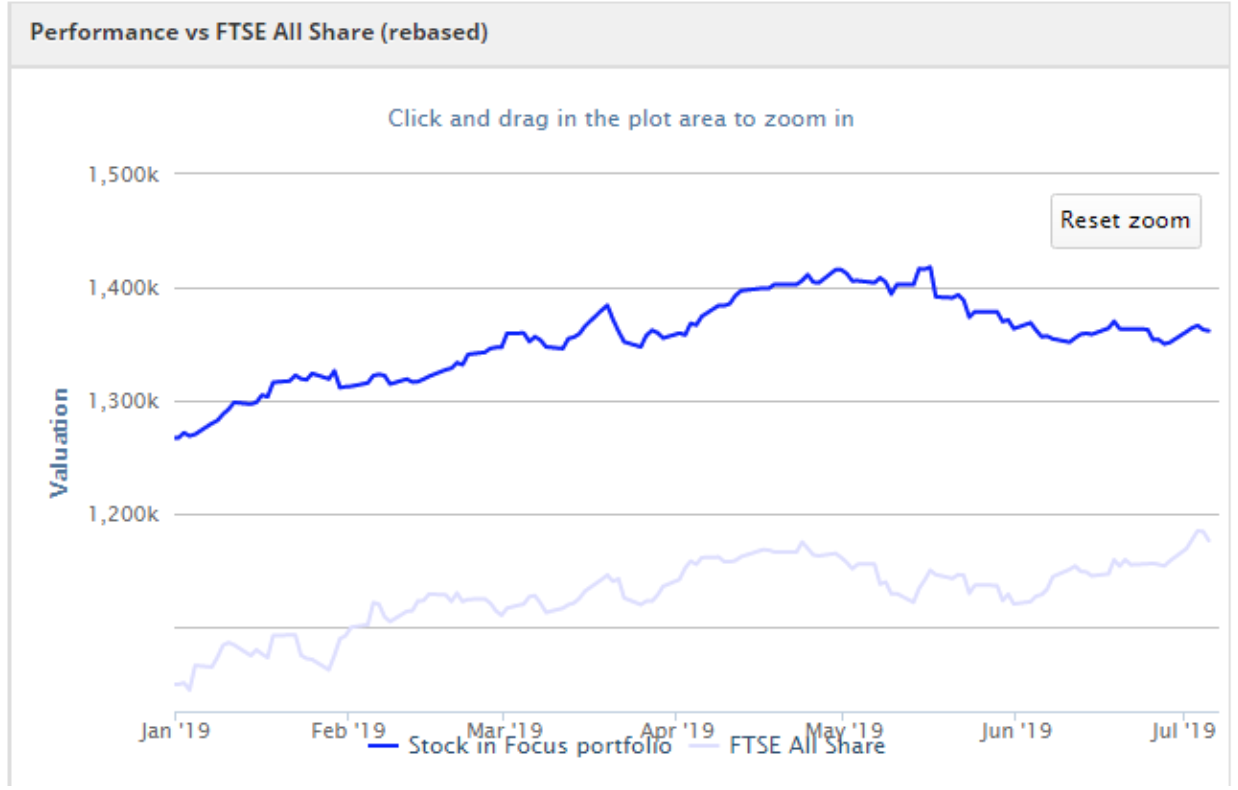 However, the picture remains fairly positive if we consider performance since the portfolio's inception in April 2016: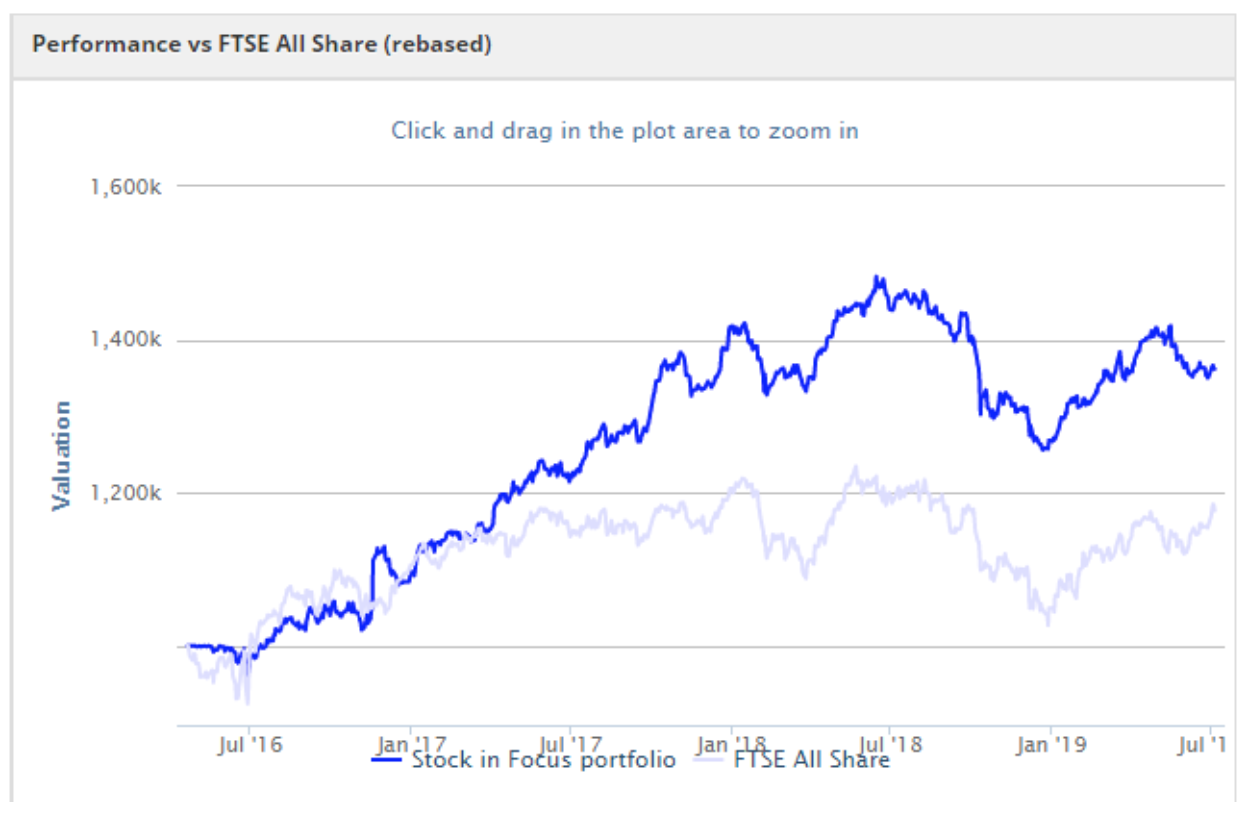 The story here seems to be that the portfolio outperformed from (approximately) January 2017 to July 2018. From July '18 to May '19 it broadly followed the market. And over the last couple of months, SIF has lagged the market.

This suggests to me that my rules work best in a bull market where strong stocks find good support. Given my short (nine month) holding periods and inclusion of momentum metrics, that's not a surprise. However, it does mean that I could now face a longer period of underperformance.
As my Stockopedia colleague Jack Brumby explains in his latest piece, most strategies experience such periods of underperformance. They aren't necessarily a reason to make changes, and I certainly have no intention of doing so.
As we head into an uncertain second half, I'm going to continue running the SIF fund as I have previously. I'll revisit the fund's performance at the start of 2020 to see how this plan has worked out.
New stocks this week?
My UK Stock in Focus (SIF) screen remains a desert, dominated by a handful of mining stocks. However, SIF already contains two mining stocks after last week's addition of Capital Drilling (LON:CAPD). I won't be adding any more stocks from this sector for the time being.
The only remaining stock in my screen results that I could consider adding is small-cap construction firm Renew Holdings.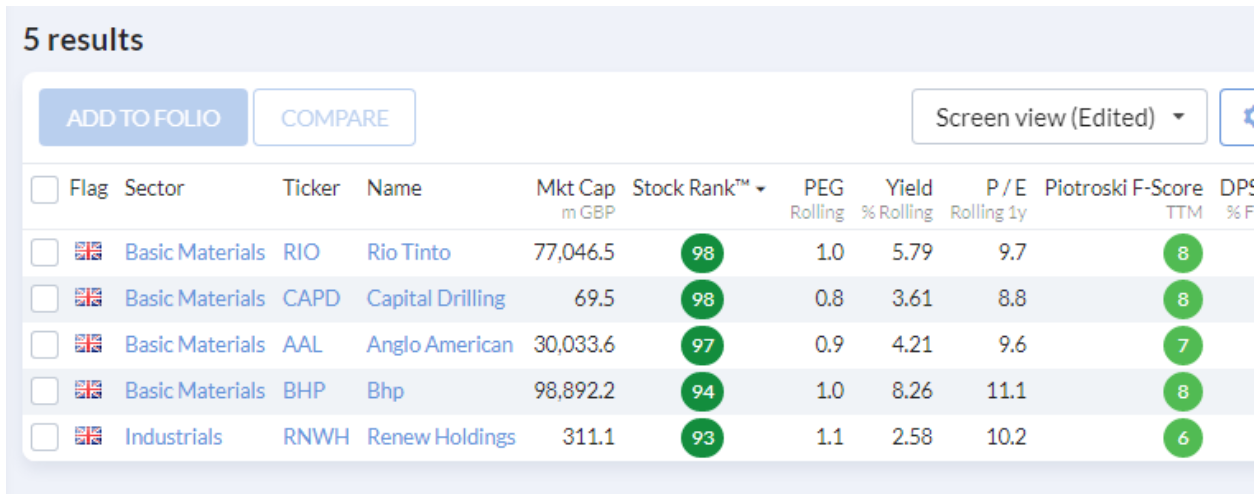 Although Renew passes my screening rules, I share Paul Scott's view that the balance sheet may contain hidden risk and the price tag…

Unlock this Article with a 14 day free trial
Already have an account?
Login here