SIF portfolio: Why Zulu stock VP may be unfairly overlooked
Drinks retailer Conviviality and FTSE 100 IT services group Micro Focus International have both fallen by more than 50% this month.

Paul Scott and Graham Neary have covered these meltdowns in more depth in the Small Cap Value Report. But I think it's fair to say that despite operating in different sectors, these companies have been laid low by the same problem.
In both cases, management don't seem to have had the strong oversight and grasp of detail needed to convert ambitious debt-funded acquisitions into rising profits. The results have been messy and could get worse, in my view.
No mistakes here
Investors in specialist tool hire company VP can rightly claim that their firm has managed to avoid such pitfalls so far, despite regular acquisitions. November's deal to acquire peer Brandon Hire for £41.6m cash plus £27.2m of debt is bigger than most previous deals, but the picture still seems broadly favourable.
The stock's pullback since December has left the business trading on less than nine times forward earnings. This helped VP to qualify for Stockopedia's Jim Slater Zulu Principle screen in February and more recently for my Stock in Focus screen.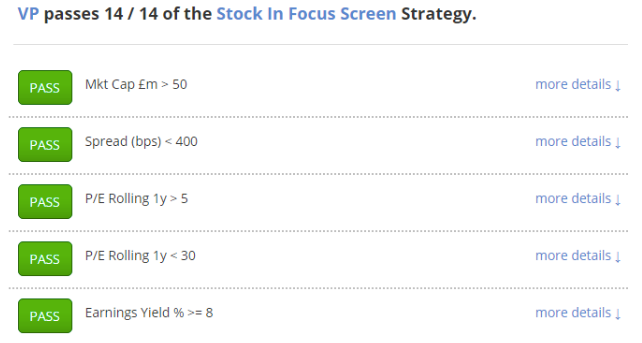 Stockopedia's algorithms are also keen, awarding VP a StockRank of 85 and a StockRank Style of Super Stock.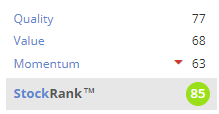 This week I'm going to see whether I'd be happy to add this highly cyclical firm to the SIF portfolio. I'll stay within my usual framework of examining the stock's Quality, Value and Momentum, but focus on areas where I see potential risks.

Quality
A QualityRank of 77 isn't the best in the sector, but it's certainly not bad. What can we learn from these metrics?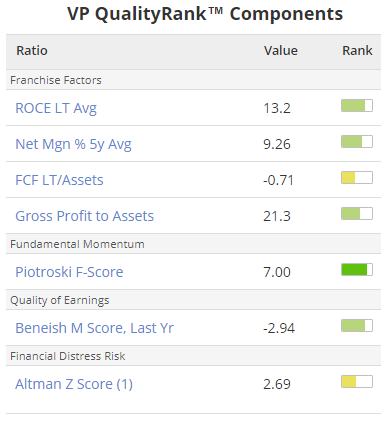 VP's five-year average net margin of 9.3% is quite good, as is the group's long-term average return on capital employed of 13%.

To find out more about what's happening in the business, I'd like to focus on VP's free cash flow (FCF LT/Assets) and Piotroski F-Score.
F-Score: The set of tests provides a useful one-stop view of a company's financial health and performance. A score of 7/9 is pretty good: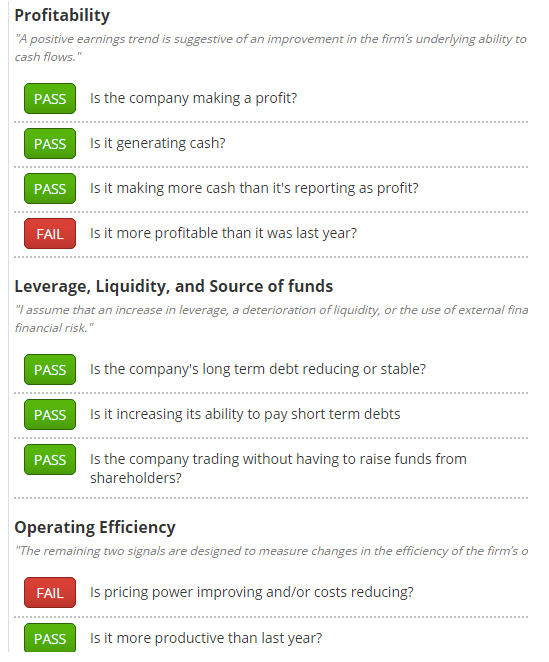 The main premise for the F-Score is that it compares certain metrics with the prior…

Finish reading with a 14 day trial
Already have an account?
Login here