Six red flags that could have steered investors away from Tesla
U.S. automaker Tesla has been one of the most talked about stocks in the world in recent years. Under the leadership of its maverick visionary boss Elon Musk, the company is endeavouring to make desirable, affordable, battery powered cars for the mass market. So it's little wonder that Tesla's stock price has soared over the past five years.

Yet behind the attractive story are some nagging concerns. Manufacturing bottlenecks, mass recalls, missed targets, stiff competition and a recent fatal collision involving a Tesla on autopilot are just a few of them. As a result the stock has drifted over the past year and recently collapsed to wipe out all of its 2017 gains. It's been a painful experience for latecomers to Tesla - but there were a series of red flags that were warning investors to steer clear.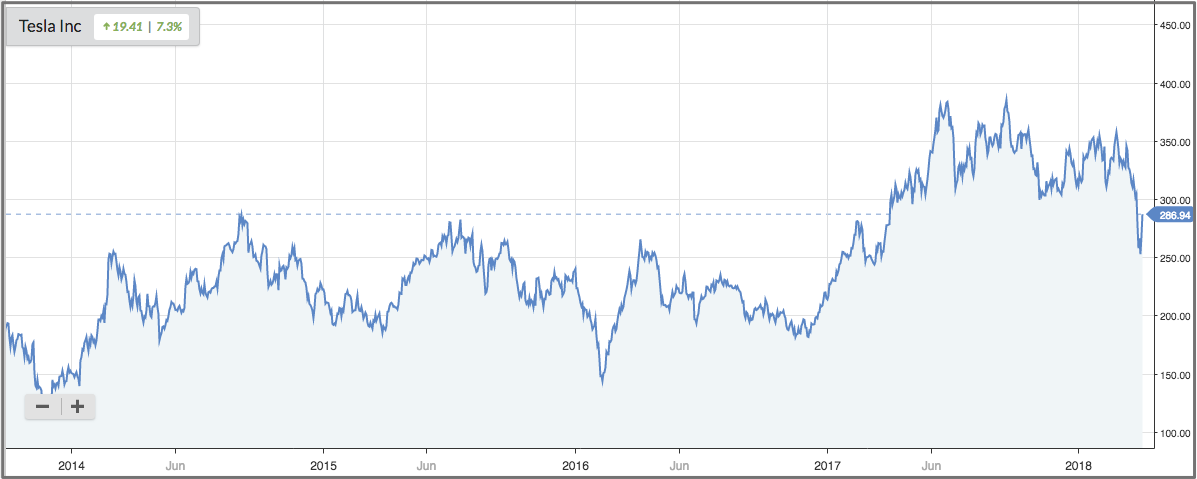 1. A High Bankruptcy Risk
This April Fool's Day tweet from Musk suggests the Tesla board are relaxed enough to take a light-hearted view about the company's future. Yet this is a business that has consistently shown the characteristics of firms that go bust.

Assessing bankruptcy risk is not easy, but one way of analysing a company is to use a checklist called the Z-Score, which was designed by finance professor Edward Altman. The Z-Score rates companies against a set of features that are commonly seen in firms that go to the wall. So while it's not built to predict a bankruptcy, it does aim to measure how closely a company resembles other firms that have filed for bankruptcy in the past.

Tesla has regularly scored close to the Distress zone on the Z-Score over the past year. Even if its bosses are confident about its financial well being, these kinds of bankruptcy red flags are concerning.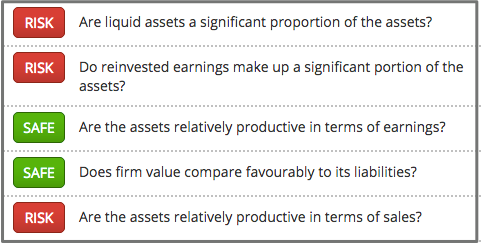 2. Classic signs of a Momentum Trap
In recent years Tesla has never ranked well in the market for its overall exposure to the three return drivers of Quality, Value and Momentum (summarised in Stockopedia's StockRank). Its poor financial quality and expensive price have been very consistent. Nonetheless, its increasing popularity - evidenced by its rising share price - suggests that the Tesla story was appealing to investors. Indeed,…

Unlock the rest of this Article in 15 seconds
Already have an account?
Login here