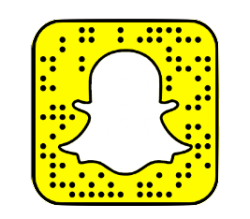 Snap Inc., Snapchat's parent company, has recently made a regulatory filing for an IPO listing on the NYSE scheduled for March with ticker code: (NYSE:SNAP). Snapchat ("Snap") is looking to raise $3bn in funding for the company in its SEC filing with a $20-25 billion valuation. 
In terms of its business activity, as at end of 2016, Snap has 158 million daily, active users creating circa 2.5 billion daily "snaps" on its platform.
Growth Potential:
Timing-wise, Snap has been cherry picked now as ripe for flotation due to it reporting a phenomenal sales growth rate with revenues increasing 600% in 2016 to $404.5 million from less than $59 million in 2015.
This is an explosive growth rate when compared to its comparative peer, Facebook, which grew sales by 54% in 2016, but this does not take into account that Facebook sheer size dwarfs Snap's revenues by reporting $27.6 billion last year.
Snap's structure and set-up when put under scrutiny raises concerns:
Corporate Governance structure: Snap's 26-year-old CEO Evan Spiegel will have near absolute control through proposed asymmetrical voting rights which is expected to alienate potential investors.
Snap is exposed and heavily reliant on its platform functioning by working off other providers systems including Google Drive, etc. This creates an additional risk factor in its supply chain that could affect its ability to function properly without disruption, etc as opposed to Facebook managing its platforms supply chain in-house.
Valuation Issues:
Snap has an eye-watering, proposed price valuation of 62 times of its sales (P/S ratio, "PSR"). As an industry peer, Facebook (NASDAQ:FB), which owns Snaps direct competitor Instagram, has a current PSR of just 14.1x (vs PSR 23.7x at IPO in 2012).
Other Sector Benchmark's are even lower on current PSR valuations, namely: Yelp (NYSE:YELP) at 3.9x (vs PSR 17x at IPO in 2012), Google (parent co: Alphabet NASDAQ:GOOGL) at 6.6x (vs PSR 8.5x at IPO in 2004) and Twitter (NYSE:TWTR): at 4.6x (vs PSR 22x at IPO in 2013).
From an alternative perspective, if we compare Snap's valuation as a "Camera company", would make GoPro (NASDAQ:GPRO), an appropriate measure to Snap, and trades on a PSR of just 1.1x (vs PSR 5x at IPO in 2014).

High Valuation Justification?
Snap's valuation can only justify such a high price tag based on its future growth scope. Its revenue has increased rapidly, but the growth in the…

Unlock this article instantly by logging into your account
Don't have an account? Register for free and we'll get out your way
Disclaimer:
AJ Sangha is an active investor and may have financial interests and holdings in any of the topics about which he writes. The views expressed are solely those of Mr Sangha. This material is not intended to provide, and should not be relied upon for, investment advice or recommendations. Readers are urged to seek professional advice before making any investments.
---
---
Snap Inc. is a camera company. The Company's flagship product, Snapchat, is a camera application that helps people to communicate through short videos and images known as a Snap. The Company provides Camera, Friends Page, Discover, Snap Map, Memories and Spectacles. Snapchat opens directly into the Camera, helping in creating a Snap and sending it to friends. It offers a range of creative tools that enables people to personalize and add content to their Snaps. Its chat services includes creating and watching stories, chatting with groups, making voice and video calls, and communicating through a range of stickers and Bitmojis. Memories enable users to create Snaps and stories from their saved snaps, as well as their camera roll. It also offers Spectacles, its sunglasses that make Snap. The Company's advertising products include Snap Ads and Sponsored Creative Tools, such as Sponsored Lenses and Sponsored Geofilters. more »
NYQ Price

Facebook, Inc. is focused on building products that enable people to connect and share through mobile devices, personal computers and other surfaces. The Company's products include Facebook, Instagram, Messenger, WhatsApp and Oculus. Facebook enables people to connect, share, discover and communicate with each other on mobile devices and personal computers. Instagram enables people to take photos or videos, customize them with filter effects, and share them with friends and followers in a photo feed or send them directly to friends. Messenger allows communicating with people and businesses alike across a range of platforms and devices. WhatsApp Messenger is a messaging application that is used by people around the world and is available on a range of mobile platforms. Its Oculus virtual reality technology and content platform offers products that allow people to enter an interactive environment to play games, consume content and connect with others. more »
NSQ Price

GoPro, Inc. (GoPro) produces cameras and mountable and wearable accessories. The Company's product offerings include HERO5, which is a line of cloud-connected cameras featuring image stabilization, telemetry, cloud connectivity and voice control; GoPro Plus, which is a cloud-based storage solution that enables subscribers to access, edit and share content; Quik, which is a mobile editing application that creates edits on a smartphone; Capture, which is a mobile application that allows users to preview and play back shots, control their GoPro cameras and share content on the fly using their smartphones; Karma, which is its compact and foldable drone and versatile stabilization solution that includes the Karma controller, and camera stabilizer, and it all fits in a custom backpack, and Karma Grip, which is a handheld, body-mountable camera stabilizer. It also offers a full ecosystem of mountable, wearable and voice activated accessories. more »
NSQ Price