Sprue Aegis - Provider of Smoke and Carbon Monoxide Alarms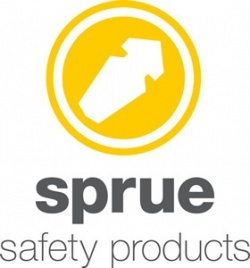 Share Price 215p  (up so far today 10.2%)
Market Cap  £101.7 million             
Enterprise Value  £85.4 million
Bid/Offer      210p - 220p                   
Normal Market Size  1,500 shares
Sprue Aegis happens to represent one of my better knife catching moments.  Everything simultaneously went wrong for the company.  Sales had peaked in one of their major markets, they had, distribution issues and who could forget the battery fiasco?  The stock price nose-dived in a straight swoop as the controversy played out in the media.  Even now the share price is still a long way short of previous highs.

About the Company
Sprue Aegis plc is involved in the business of design, sale and marketing of smoke and carbon monoxide detectors and accessories. The range of brands, includes FireAngel, AngelEye, Pace Sensors, First Alert, SONA, BRK and Dicon brands.
Trading Update today  June 15th, 2017

Summary Highlights
Expecting a strong return to profitability in H1 2017 exceeding the good performance in 2nd half of 2106.
Significant improvement in gross margin and a net reduction in overheads.  However, to be fair the comparison with H1 2016 is a bit too easy.
Currency fluctuations aside operating profit will be in line with market expectations. 
The new manufacturing and distribution arrangements are in the company's words transformational which will allow growth to accelerate over the medium term.
Profit Forecasts 
Sprue Aegis bar the one time normally surprises on the upside.  I have pencilled in 11p for the year 31/12/17  with 13.5p for the following year 31/12/18. Recent tragic events will alert authorities for the need to legally insist on better alarm systems not only in the UK but also in Europe as well.  However, the same necessary relevant legislative changes can take years to pass and afterwards to enforce implementation is another matter.
Final Comment
Sprue Aegis is a core holding as I do expect to see many years of growth in earnings.  Operating gearing means any modest increase in revenue sales will drop to the bottom line very quickly. The current high p/e reflects the optimism that earnings per share will be closer to 20p by 31/12/19, with the company having effectively doubled earnings per share over 3 years. 

Forecasts depend on the continued success in the German market with multiple smoke alarm sales (4-5) expected for each German home.  …

Unlock this article instantly by logging into your account
Don't have an account? Register for free and we'll get out your way
Disclaimer:
All articles and comments are for general information only. No investment advice intended.
---
---

Sprue Aegis plc (Sprue) is engaged in the business of design, sale and marketing of smoke and carbon monoxide (CO) detectors and accessories. The Company also operates its own CO sensor manufacturing facility in Canada. The Company is also a provider of home safety products. The Company's principal products include smoke alarms and CO alarms and accessories. Sprue manufactures CO sensors for use in all its CO alarms. Sprue serves in the United Kingdom retail and the United Kingdom's fire and rescue services. The Company offers a range of brands, including FireAngel, AngelEye, Pace Sensors, First Alert, SONA, BRK and Dicon brands. The Company's subsidiaries include Sprue Safety Products Limited, which is engaged in distribution of smoke and CO alarms, and Pace Sensors Limited, which is a manufacturer of CO sensors. more »

LSE Price