Stock Screening (Part One) - setting up a basic value screen
I've only recently started playing with Stockopedia's powerful stock screening functionality, and I thought this would make a good subject area for a short series of articles.
For the last 15 years I have used stock screening systems on other websites to trawl for investment ideas, usually doing something fairly basic, such as looking for shares with a low PER, a decent dividend yield, and net cash.
It's quick and easy to do that, so for anyone not familiar with the process (or maybe familiar, but not used to Stockopedia), I will demonstrate it in this first article, using screen grabs from Stockopedia's screening system.
Step 1: The Screening Centre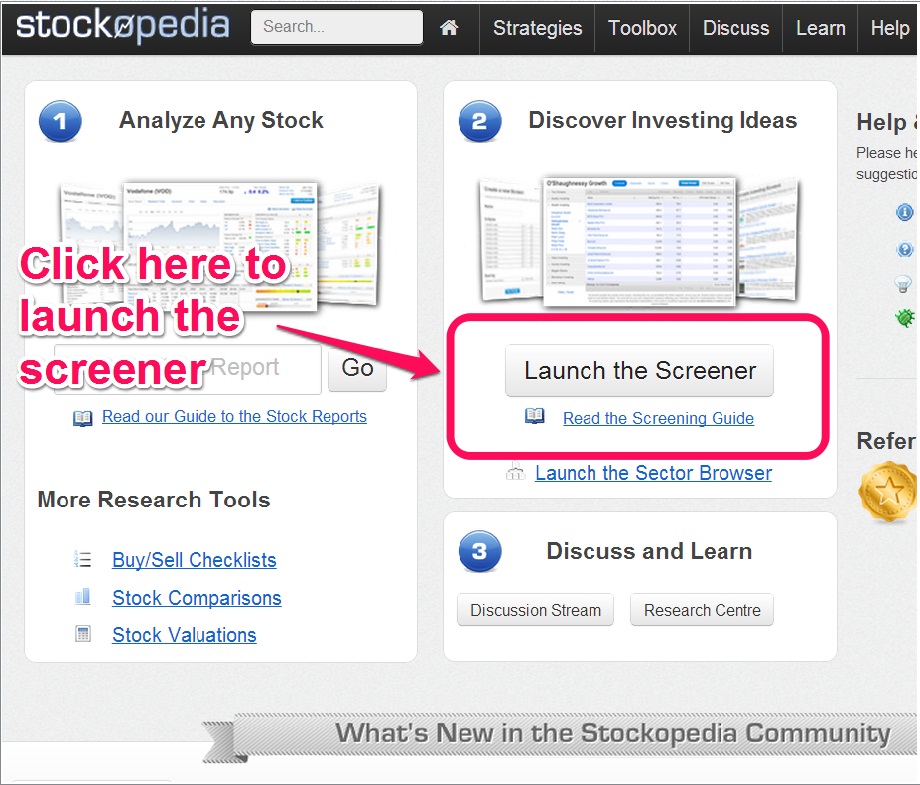 This is Stockopedia's home page.
Click where shown.
Step 2: Launch the Screener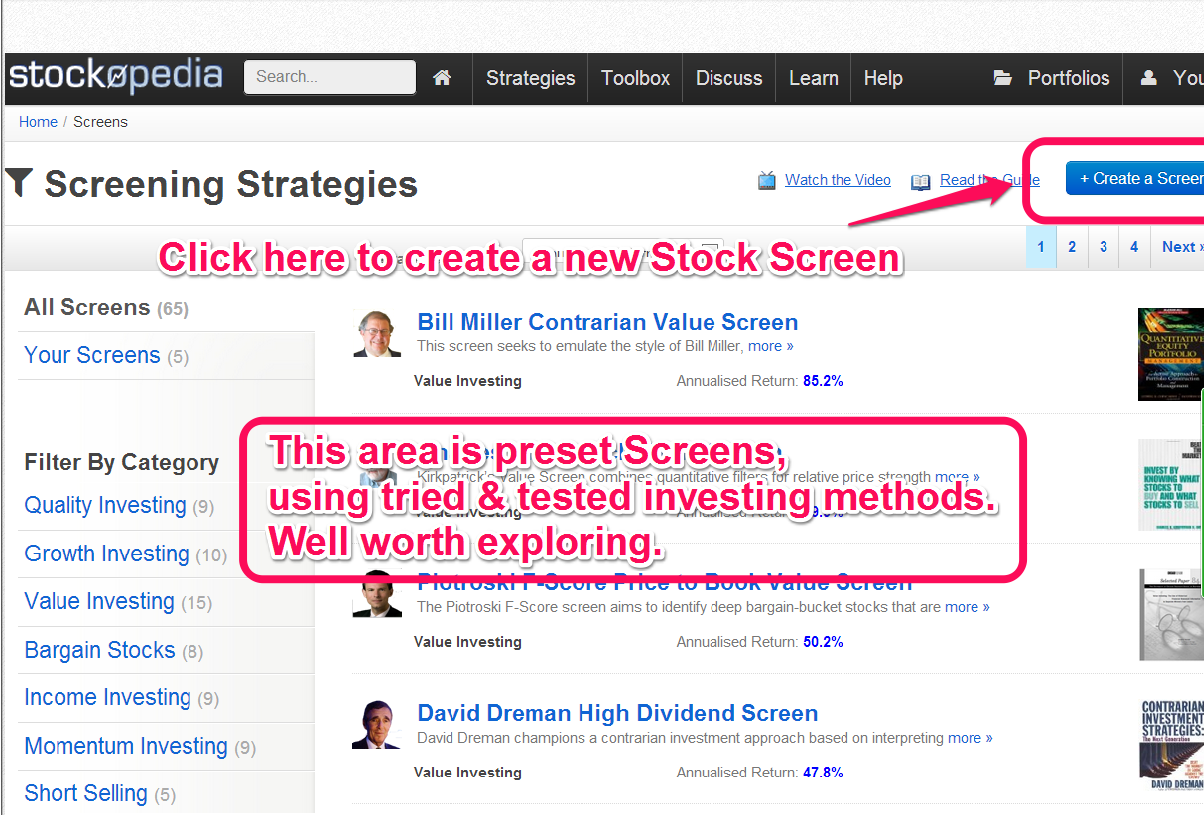 Click where shown to create a new Stock Screen (i.e. a stock filter)
Step 3 - Build your own Screen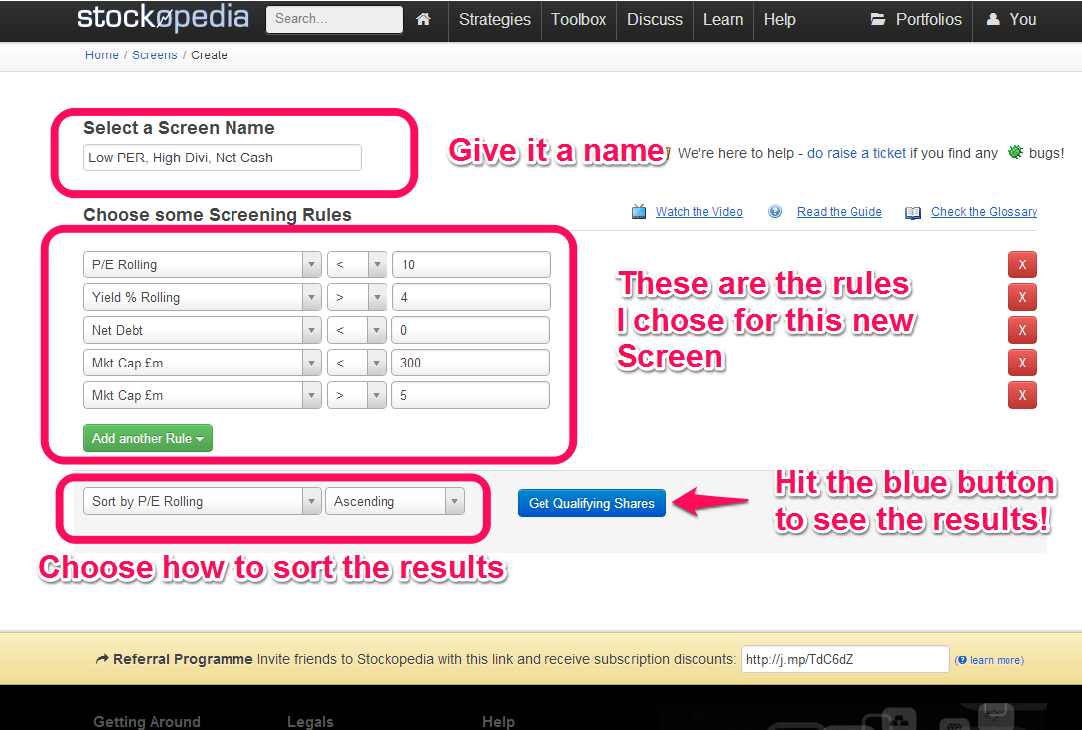 Create your Screen!
In this Screen I have chosen the following rules to identify value small cap shares:
PER < 10
Dividend Yield  > 4%
Net Debt < 0 (i.e. has net cash)
Market Cap between £5m-300m 
The trick is to start simple, and take it step by step. A bit of perseverence, with trial & error, pays off.
Then just hit the blue button to see the results.
Step 4: The Results
So here are the results (you might need to increase the zoom on your browser to view clearly):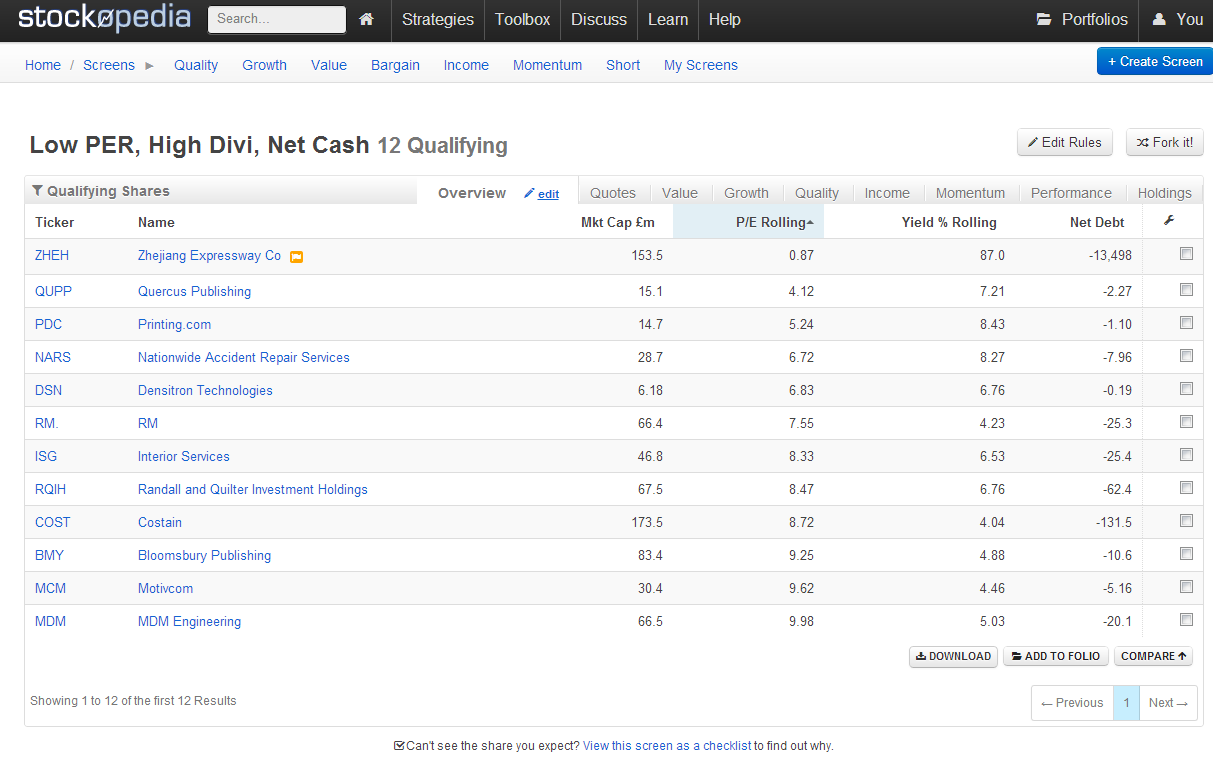 The results above have given us a shortlist of 12 qualifying shares, which means we can focus our energies on this small number of shares to research, instead of having to research every share in the market.
You can also easily customise how the results are presented, note the different tabs above.
Step 5 - Initial Review
Work through each share in turn, doing a quick initial review to further weed out unattractive shares. Bear in mind that value…

Unlock the rest of this Article in 15 seconds
Already have an account?
Login here