Stock Selection: The Importance of Opportunity Cost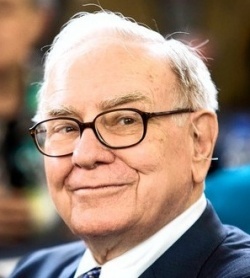 Warren Buffett and Charlie Munger's annual sessions at the Berkshire Hathaway AGM are, of course, legendary. It's because they are so filled with pearls of investment wisdom that such hordes make the trek to Omaha each year. One idea that stands out amongst the many is their emphasis of using opportunity cost as a filter. As Munger observes in Poor Charlie's Almanack: "Intelligent people make decisions based on opportunity costs - in other words, it's your alternatives that matter". 
When Opportunity Knocks
The central idea is that the real cost of any purchase you make isn't the actual dollar/pound cost. Rather, it's the opportunity cost — the value of the investment you didn't make, because you used your funds to buy something else. To illustrate this, in the 1998 Shareholder Meeting, Buffett explained that, the first question he & Munger ask themselves when looking at a potential investment is: 
"Would we rather own this business than buying more Coca-Cola or more Gillette?". 
Buffett calls businesses like Coca-Cola and Gillette the Inevitables because, not only do they have superior economics and growth prospects far into the future, but also their prospects are highly certain - if you do your homework, you can develop rational conviction about their future. "No sensible observer.. questions that Coke and Gillette will dominate their fields worldwide for an investment lifetime". 
Because you have the opportunity to purchase these kinds of investments, they argue that you can use this as a filter to automatically eliminate the other 98%. We should want companies which get as close to perfection as possible, or we should figure we'd be better off buying more Coke. Buffet notes that, if every management, before they bought a business, said - "is this better than buying in our own stock or even buying Coca-Cola stock?", there'd be a lot less unsound deals done.  
Introducing the fastest way to compare stocks on the Web....
It is with exactly that kind of thinking in mind that we're now released our new Stock Comparison Tool. Too often, it seems that investors get caught up by a stock idea they may have stumbled upon, without taking the time to examine the opportunity cost of that investment, versus others that may be available in the market.
Struggling to decide if one company is a better…

Unlock this article instantly by logging into your account
Don't have an account? Register for free and we'll get out your way
Disclaimer:
As per our Terms of Use, Stockopedia is a financial news & data site, discussion forum and content aggregator. Our site should be used for educational & informational purposes only. We do not provide investment advice, recommendations or views as to whether an investment or strategy is suited to the investment needs of a specific individual. You should make your own decisions and seek independent professional advice before doing so. Remember: Shares can go down as well as up. Past performance is not a guide to future performance & investors may not get back the amount invested. ?>
---
---