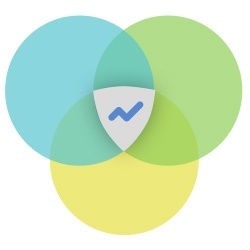 Our mantra at Stockopedia's is that good, cheap, improving stocks generally outperform expensive, deteriorating, junk stocks. We have therefore developed the QVM StockRank in order to highlight higher probability shares. This article provides an overview of companies that have shot up, or down, in the rankings and should therefore help investors to develop their own investment ideas.
QVM movers
A common driver of StockRank changes is of course the publication of companies' annual or interim results. Improving or deteriorating fundamentals are made apparent to the public for the first time. This can cause share prices to rise or fall, with obvious consequences for the MomentumRank. The MomentumRank may change further if brokers revise their earnings expectations in light of new data. Furthermore, improving, or deteriorating, profitability can also mean that a company becomes cheap, or expensive, compared to what it owns, or what it earned over the previous year. This drives the ValueRank up or down. 
A useful case in point is Halma (HLMA) - a company engaged in the business of detecting health hazards. The company has jumped 17 ranks over the last week to gain an overall QVM StockRank of 81. This is partly because the company released annual results on 12 June, revealing improving fundamentals across the board. In terms of the firm's:
Financial position: the Debt/Asset ratio dropped from 15.5 to 13, while the current ratio increased from 2.20 to 2.23.
Productivity: the Asset Turnover has risen from 0.73 to 0.86, while the ROCE and operating margins remain strong (21% for both metrics).
The company also generates a lot of cash. It has more operating cash flow per share (32p) than earnings per share (23.8p). This means that Halma has been able to acquire companies like Longer Pump without having to dilute earnings in order to raise funds from shareholders. These figures give Halma an overall Quality rank of 91 - up 23 ranks from the previous week.
The brokers of course like these fundamentals, and have upped the consensus forecast for 2015 from 29.7p to 30.2p over the last two months. These upgrades, combined with the fact that Halma has beaten the market by 10% this year, give the company a strong momentum rank (80). However, the share price appreciation has knocked Halma's value rank to 42, as the company gains a forward P/E ratio of 19.6.
Alternative Networks (AN.) has enjoyed a recent share…

Unlock this article instantly by logging into your account
Don't have an account? Register for free and we'll get out your way
Disclaimer:
As per our Terms of Use, Stockopedia is a financial news & data site, discussion forum and content aggregator. Our site should be used for educational & informational purposes only. We do not provide investment advice, recommendations or views as to whether an investment or strategy is suited to the investment needs of a specific individual. You should make your own decisions and seek independent professional advice before doing so. Remember: Shares can go down as well as up. Past performance is not a guide to future performance & investors may not get back the amount invested. ?>
---
---
Halma plc is involved in the manufacture of a range of products that protect and improve the quality of life for people. The Company operates through four segments: Process Safety, Infrastructure Safety, Medical, and Environmental & Analysis. The Process Safety includes products, which protect assets and people at work, including specialized interlocks, instruments, and explosion protection and corrosion monitoring products. The Infrastructure Safety includes products, which detect hazards to protect assets and people in public spaces, transportation and commercial buildings. Its products include fire and smoke detectors and fire detection and suppression systems. The Medical includes products, which enhance the quality of life for patients and improve the quality of care delivered by providers. The Environmental & Analysis includes products and technologies for analysis in safety, life sciences and environmental markets. It also includes products to monitor water networks. more »

LSE Price

Wincanton plc is a provider of supply chain solutions. The Company operates through two segments: Retail & Consumer, and Industrial & Transport. Its Retail & Consumer segment focuses on consumer products business and brings to customers through the entire supply chain from producer to retailer, and Industrial & Transport segment focuses on an integrated and optimized transport operation, and includes Containers business and Pullman business. Its Pullman business provides transport and fleet services. The Company provides its services to a range of sectors, such as retail, which includes fashion logistics, e-commerce, food, health and beauty, leisure and lifestyle, consumer electronics and paper products, as well as manufacturing, which includes water, milk and bulk food, construction, consumer goods, energy and defense. The Company provides a range of services, including road transport, warehousing and value added services. Its value added services include packaging and consultancy. more »

LSE Price