Surge Holdings: A Highly Interesting And Unknown Growth Stock
There is a virtually unknown story for high potential growth in 2019 with a firm called Surge Holdings. Below is the opportunity that I believe the market may have missed.
Surge Holdings
Surge Holdings has many moving parts but the potential high-growth opportunity that I see comes from 3 key areas:
Control of nationwide supply / distribution channel
Free no-contract monthly cellular plan
Pre-paid debit card that acts like a checking account
How does this work?
Surge Target Demographic
To understand the opportunity, we first need to consider who Surge is targeting in the USA. Their products and services are focused on:
Low income earners
Underbanked individuals
Half the population with invisible or sub-prime credit
Cellphone users without a contract
Surge is focused on providing important services to the ignored, underserved and credit challenged. To understand the opportunity, we need to consider a couple of Surge products and services: the free cellular plan and the pre-paid debit card.
Free Cellular Plan
SurgePhone Wireless, a subsidiary of Surge, offers a free monthly cellular plan.

The plan comes with unlimited text, 10 hours of talk and 1 GB of data. How can Surge make money by offering a free product? Because they follow the Facebook revenue model which subsidizes services with ads.  According to this Surge announcement, $10 in revenue is projected from each monthly user of the free cellular plan.
If $3 - $4 is retained after cost, this means that 1 million subscribers could generate $3 - $4 million in gross profit every month. And what is even more interesting is that the ad-serving cellular plan can also be a platform to encourage subscribers to use the pre-paid debit card.
Alternative Checking Account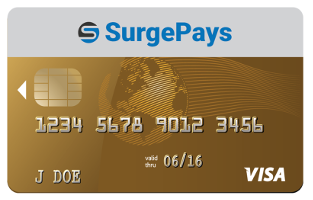 The real profit-generating potential, in my opinion, comes from the pre-paid Visa card. There are an estimated 27 million people in the US who either do not have a bank account, or who have one, but still seek services outside the banking system.
Pre-paid debit cards are nothing new. But this one will act more like a checking account. After getting the card you can go online (with your free cellular plan) and get a personalized card sent to you. With…

Unlock this Article with a 14 day free trial
Already have an account?
Login here