Susan Levermann - Research
Been doing some research on Susan Levermann and it is evident her strategy has extraordinary results circa 28% per annum since year 1999.

Take a look at the following graphs.

Would be great if Stockopedia could add her system to the Guru's.
Summary
Levermann's approach differs somewhat from the other strategies  in that she gets a feel for both hard and soft factors before deciding if a stock is worth buying. She gives each factor a rating between -1, 0 and +1 and then adds them up to see if she should buy the stock. She also makes a distinction between financial companies (Financials), mid-cap stocks, and small cap stocks.
Anything scoring 7+ is a buy and enters the portfolio.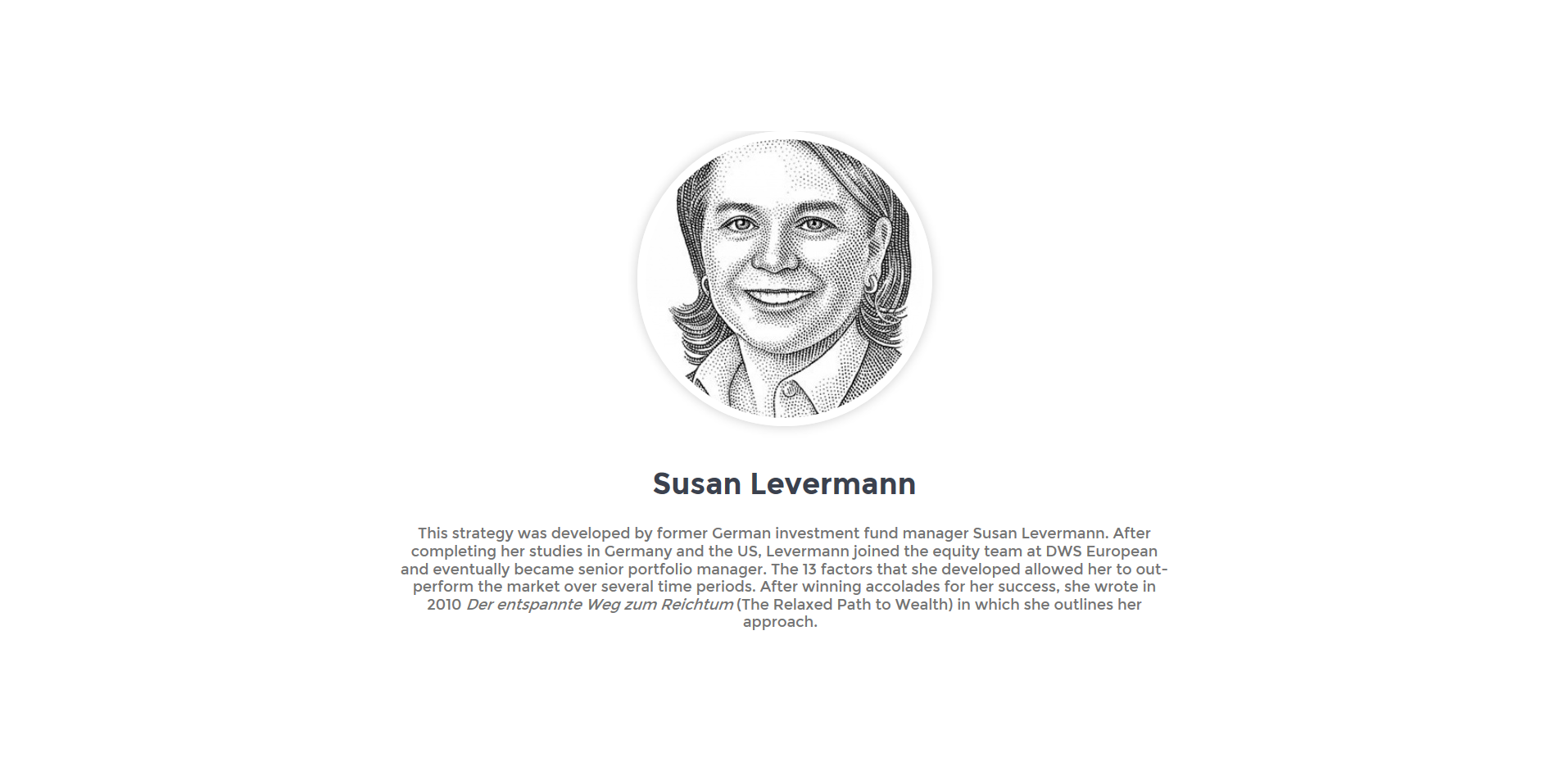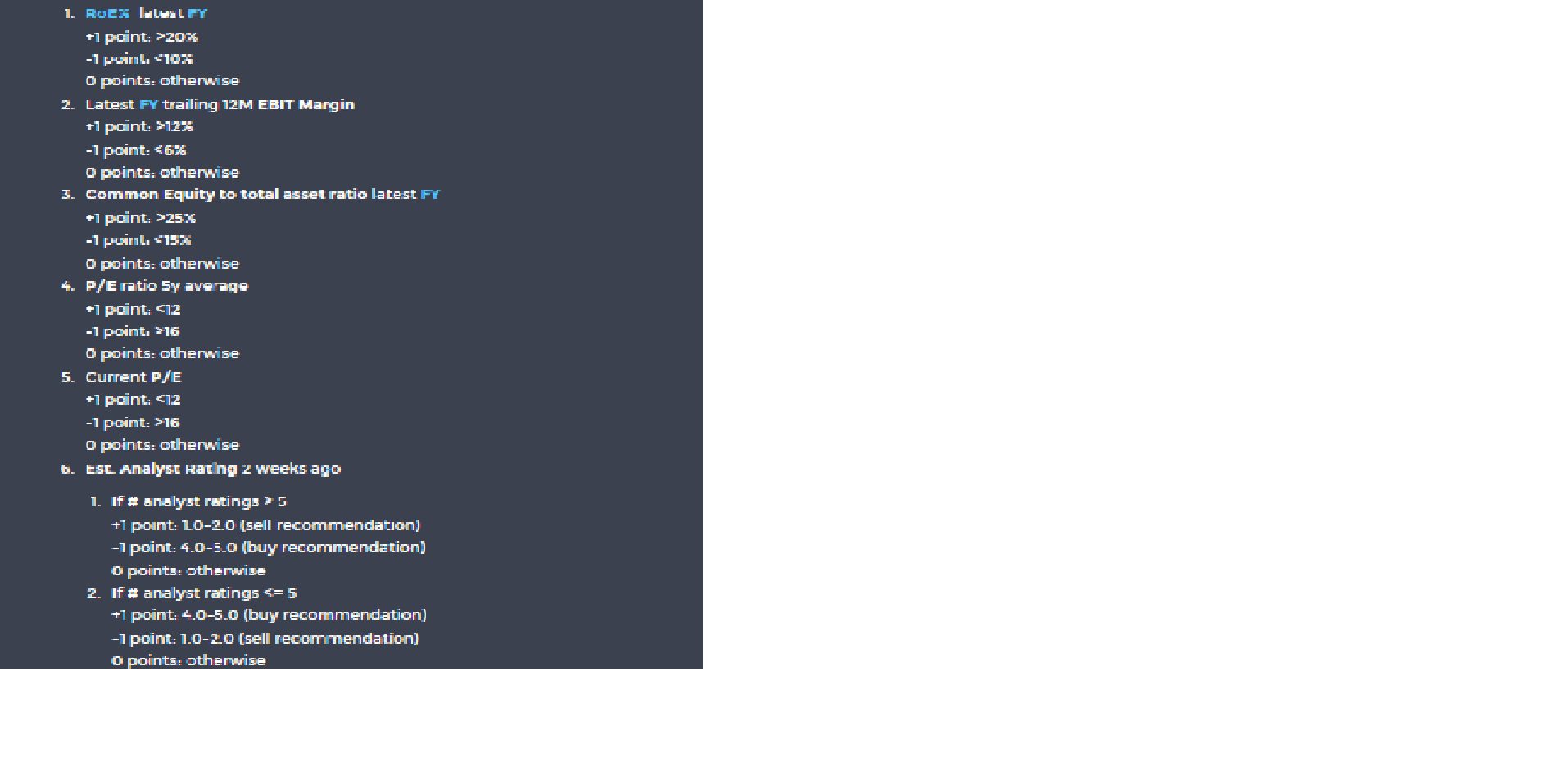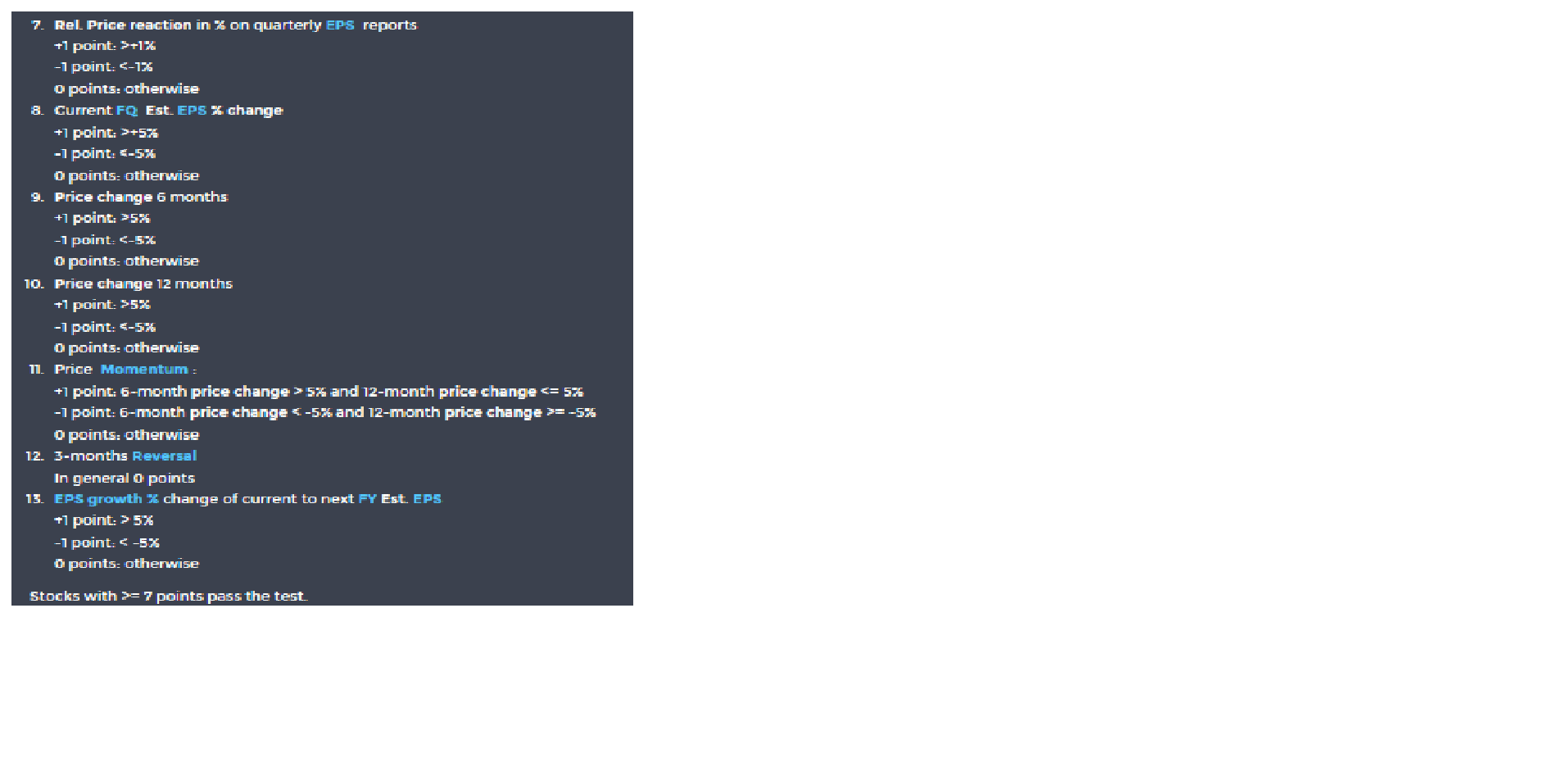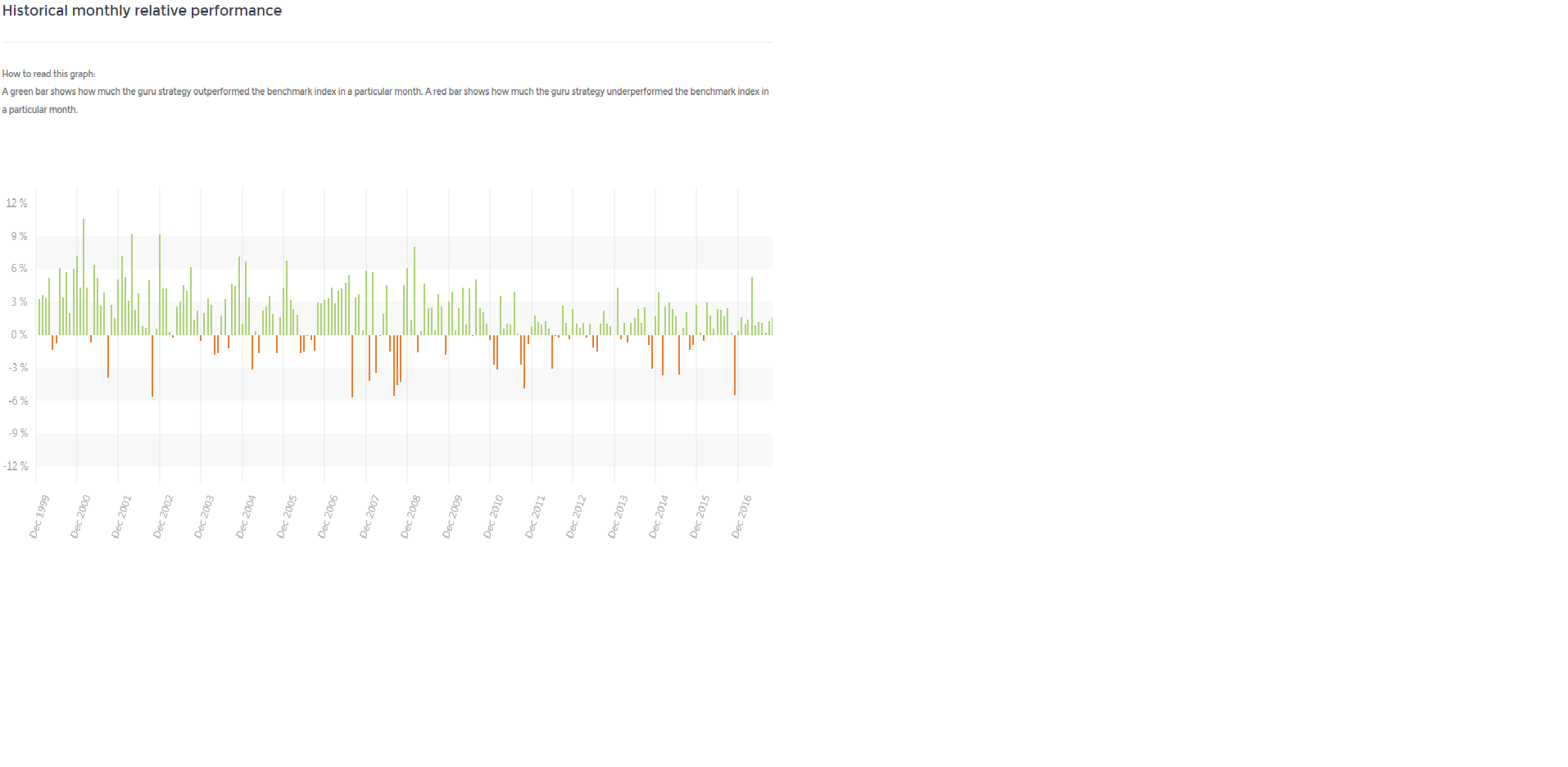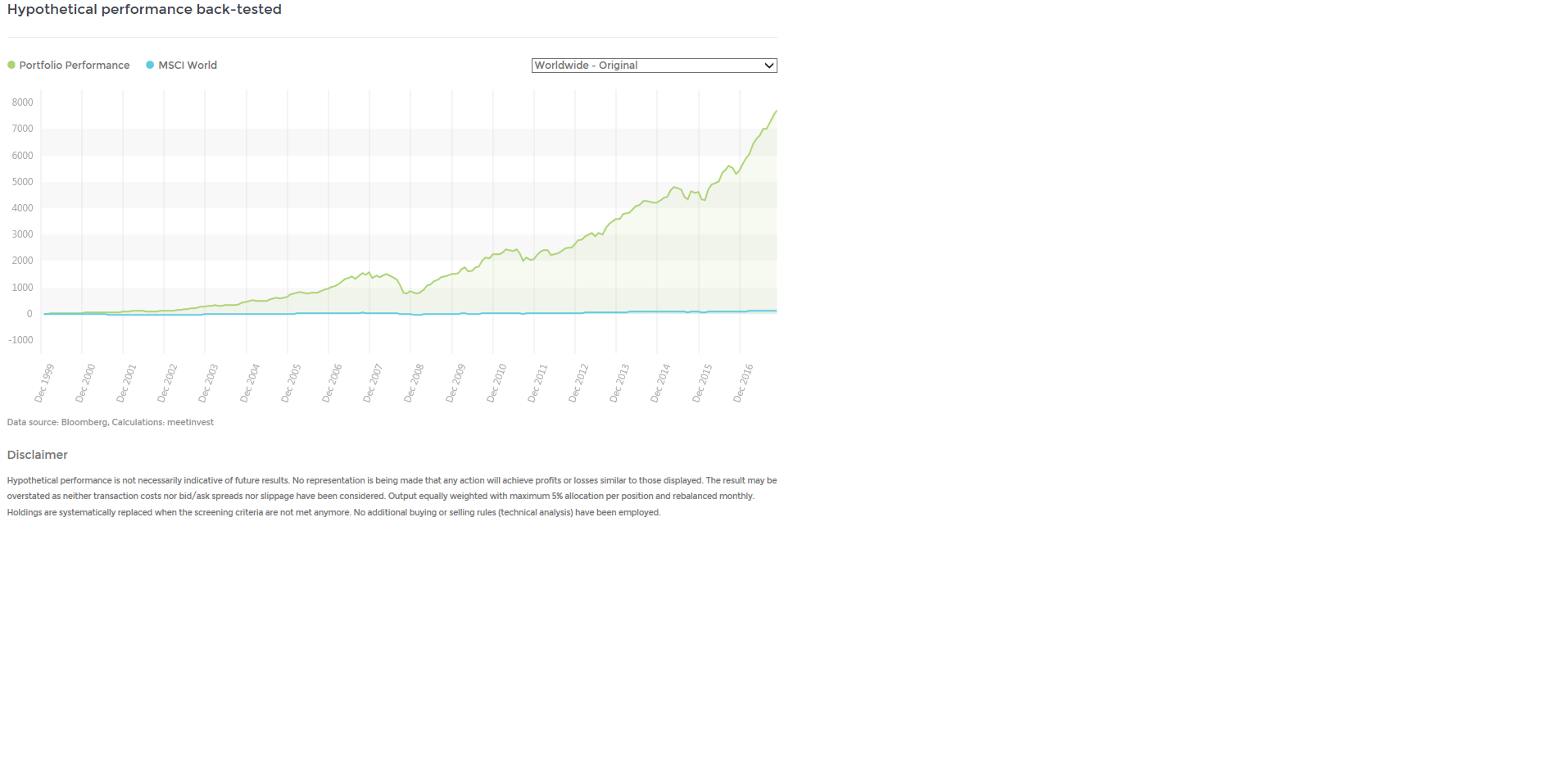 Finish reading with a 14 day trial
Already have an account?
Login here