Technical Analysis (Part 11): Direct Price Analysis (DPA): Bands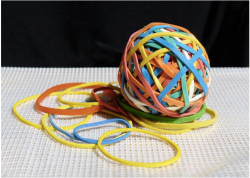 In the last article, we looked at Moving Averages. In Part 11, we take the evolution of direct price analysis, in technical analysis, a step further in its application. In this article, we are looking at 'bands' created around price, for the purposes of trade management and identifying trading opportunities. We are going to look at four of my favourites: Bollinger Bands, Donchian Bands, Keltner Bands and Envelopes 
Why use bands?
Price bands plot a price range around the original price, above and below. They overlay the price on the chart. This range can be based on percentages, statistical measures, volatility etc. These bands will move and adjust with the flow of the price. A band will help the analyst better determine if the trend is likely to be broken; if it is continuing within the band, it can offer statistical measures of where to possibly place your stops or take your profits. These tools can be used as trading systems by themselves; however, I find they work better in collaboration with other technical tools and approaches. The four we are going to look at are arguably the most commonly used in technical analysis:
Bollinger Bands
These bands encapsulate the volatility of the underlying instrument. They were created by John Bollinger and use a statistical concept to capture price movement. By default, the tool plots 2 standard deviation bands away from a 20-period moving average. Because of this set up, it tells the user that between the two bands, 95% of the 'normal' price action should occur. When markets become more volatile, the bands widen and when less volatile, they shrink. The inputs - the standard deviations and moving average length - can be adjusted for the purposes and objectives of your analysis and trading.
Some trading thoughts for Bollinger Bands
Price that hits +/- 2 standard deviations can signify price reversals back to the mean moving average.

Bands are better used to determine the beginning of a trend rather than trading between them. Trading between the bands on first glance looks the obvious solution, but this can be tricky.

A breakout from the bands that contains approx. 90% of previous price action suggests the general trend of the previous price action has changed in the direction of the breakout.

When bands tighten, this can often signify an explosion in price going forward - use other indicators to line up…

Unlock this article instantly by logging into your account
Don't have an account? Register for free and we'll get out your way
Disclaimer:
Commentaries, information, courses, content on this site or provided on any other form of social media by Stephen Hoad or THE STOP HUNTER Ltd and any other materials or services provided by Stephen Hoad or THE STOP HUNTER Ltd ARE NOT and DO NOT amount to financial or investment or trading advice upon which reliance should be placed and DO NOT fall under any matter regulated by the Financial Conduct Authority (FCA).
---
---