Terry Smith – Investing for Growth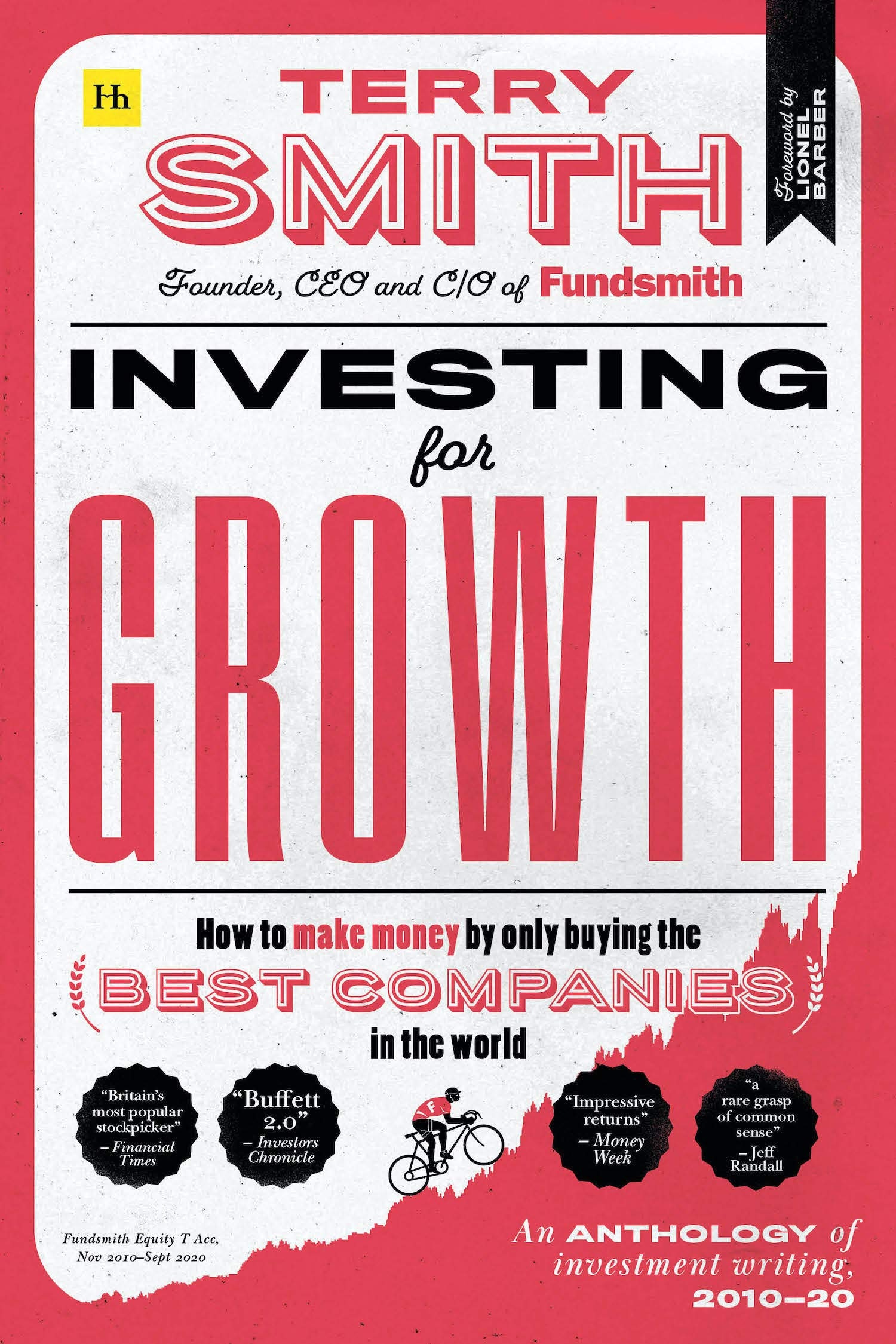 When I noticed that Terry Smith (Fundsmith) had published a new book containing 10 years of investing articles, I just had to buy a copy. The book contains an anthology of his newsletters and newspaper articles over the last 10 years. Terry's 10 year track record is impressive producing an average return of 18.4%/annum. Even more impressive is the simplicity (oft repeated) of his investing style namely:

1. Buy a good company
2. Don't overpay
3. Do nothing

As one might expect from these criteria his annual newsletter becomes somewhat repetitive, but the parts that interested me most are how he picks a "good" company?

It is clear from his writing that a good company is a quality company and that this aspect matters more than its price. More specifically good companies… have superior financial performance that should be the outcome of their performance - not their primary objective.


So how does one identify companies with Terry's take on superior financial performance? More than a clue is provided in his newsletters where he compares key Fundsmith metrics to the S & P and FTSE 100. I have not averaged the Fundsmith's numbers, but they exhibit a remarkable consistency over the last decade i.e....

Fundsmith Equity Portfolio

ROCE 30%
Gross Margin 60%
Operating Margin 25%
Cash Conversion 100%
Leverage 35%
Interest Cover 16x

Fundsmith has a £13B in assets with a strong leaning to large US stocks. It does make me curious as to which UK (including smaller companies) come close to Terry's metrics and exhibit superior products or services? More to the point I don't I hold any, so further thoughts are most welcome?      Ian
Investing for Growth: How to make money by only buying the best companies in the world - An anthology of investment writing, 2010-20.   Amazon   £17.50

Unlock the rest of this article with a 14 day trial
Already have an account?
Login here