The Case for Human Ingenuity: The Absolute Return Letter - May 2011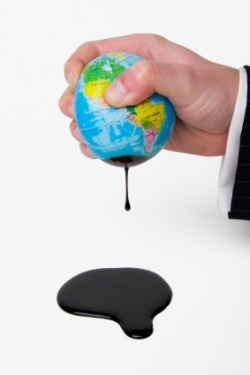 "When you buy commodities, you're selling human ingenuity."
Dylan Grice on why investing in commodities for the long run is a bad idea (SocGen Cross Asset Research, December 2010)
"This faith in the human brain is just human exceptionalism and is not justified either by our past disasters, the accumulated damage we have done to the planet, or the frozen-in-the-headlights response we are showing right now in the face of the distant locomotive quite rapidly approaching and, thoughtfully enough, whistling loudly."
Jeremy Grantham on why the world is facing a paradigm shift on commodities (GMO Letter, April 2011)
On 1st March 2004 we published what I still consider the most controversial letter I have ever written. In the letter I predicted that oil prices would exceed $100 per barrel within the next decade (you can see it here). That morning (Brent) oil prices were hovering just over $33, and $100 oil prices seemed a ridiculous prospect to most people. Almost exactly four years later, on 29th February, 2008, the $100 barrier was broken for the first time.
The End of the Oil Era               
I don't think I have ever written a letter which provoked more reaction, much of it of the kind that is not suitable for re-production. And, no, I am not reminding you of this fact just to cover myself in glory. In fact, it was not even my own idea; the logic behind the outrageous forecast came from our economic adviser, Woody Brock. The reason I bring it up now is that, after careful consideration, I have decided to reverse my long-standing bullish view on oil prices, as I believe we are approaching the end of the oil era - and this time Woody Brock has nothing to do with it, so don't blame him if I turn out to be wrong.
There are essentially three reasons why I think oil prices will go through a rather dramatic correction over the next several years:
Many investors who, in recent years,  have added commodities to their portfolios as a hedge will ultimately be disappointed by the lack of diversification this asset class offers;
Governments and regulatory authorities, both in Europe and the United States, have effectively declared war on commodity speculators, and the area will become subject to a lot more scrutiny and regulation in the years to come;
A number of new alternative energy forms…

Unlock this article instantly by logging into your account
Don't have an account? Register for free and we'll get out your way
Disclaimer:
This material has been prepared by Absolute Return Partners LLP ("ARP"). ARP is authorised and regulated by the Financial Services Authority. It is provided for information purposes, is intended for your use only and does not constitute an invitation or offer to subscribe for or purchase any of the products or services mentioned. The information provided is not intended to provide a sufficient basis on which to make an investment decision. Information and opinions presented in this material have been obtained or derived from sources believed by ARP to be reliable, but ARP makes no representation as to their accuracy or completeness. ARP accepts no liability for any loss arising from the use of this material. The results referred to in this document are not a guide to the future performance of ARP. The value of investments can go down as well as up and the implementation of the approach described does not guarantee positive performance. Any reference to potential asset allocation and potential returns do not represent and should not be interpreted as projections.
---
---