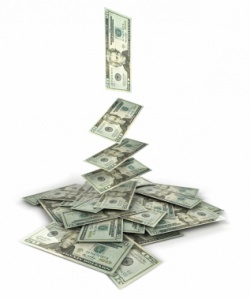 Everyone wants income these days. On top of that they want to preserve their capital at a time, where in the UK, inflation is eroding the value of cash at 3% a year. The obvious answer is to buy high yielding equities. That way you get the dividend yield of the market and the capital growth from owning equities as well as the inflation beating increases in dividends over the years. The ever popular Equity Income Sector is testament to the appeal of the concept to investors. However, the logic is deeply flawed.

Most market aphorisms are rubbish. This one though has the ring of veracity to it.
"Any share yielding 10% isn't yielding 10%"
The market has priced the shares to yield that because, collectively, the corpus of knowledge about it indicates that the dividend is not sustainable.
While that may be an extreme example it does tell us that any stock that offers a yield in excess of the current market yield of 3%, for the FTSE 350, is regarded as likely either to cut its dividend or grow it more slowly than its peers.

The logic is brutal, but equity income funds cannot offer high income and capital growth. At best they can do one or the other and, at worst, they might not deliver either.

Consider this. The current constituents of the FTSE 350, excluding investment trusts, are forecast to pay out £68 billion in dividends next year. At the current valuation of £1,850 billion that indicates the market has a prospective yield of 3.7%. If we exclude the possibility of polluting this universe of 300 stocks by including foreign shares and bonds, as many equity income funds do, how could we increase the yield from this collection of stocks? Any pure UK equity fund has to, and can only, draw from this universe. The index can therefore be viewed as one large fund.

The first thing to point out is that the income from this group cannot be increased. That figure of £68 billion is derived by aggregating all the forecasts from all the analysts covering this universe. That is not to say it will be right, but it is the best estimate from the available data.

So if the income cannot be increased the only way to increase the…

Unlock this article instantly by logging into your account
Don't have an account? Register for free and we'll get out your way
Disclaimer:
Past performance is not a guide to future returns. The value of investments and the income from them may go down as well as up and is not guaranteed. An investor may not get back the amount originally invested. For risks relating to specific products, please refer to the relevant documentation for that product.
---
---