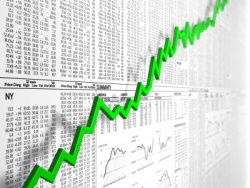 Active fund managers argue that they can beat the market by picking stocks that do better than the average. Risk and liquidity issues are important factors to consider here but, as an exercise to test this thesis, it is interesting to look back and see what stocks now in the FTSE 100 were the best picks 16-years ago on a total returns basis, i.e. with dividends reinvested.

Since September 1994 the best performer was Capita, a support services company. Second was Tullow, an oil exploration company, third was Sage, a software company, fourth was Antofagasta, a mining company and fifth was Next, a retailer.

The results shed light on the growth versus income argument. Traditional investors argue that the reinvestment of dividends is the key to long-term performance. This is supported by the Barclays Equity Gilts Study which shows that £100 invested in 1899 would now be worth £160 in real terms, but £22,239 if dividends had been reinvested. The performance of Capita illustrates this. In capital terms £100 grew to £3,620. Reinvesting dividends over the 18 years would have yielded an extra 36% (giving £4,911). A similar uplift is evident for Sage and Antofagasta, whilst for Next the uplift from reinvesting its dividends almost doubled total returns over the period to £2,356.

These data also demonstrate the power of compound interest. A seemingly small difference in annualised returns can lead to a vastly different final sum over a long period. Capita's capital return is only a couple of percentage points lower than the total return (22.1% p.a. and 24.2% p.a. respectively) but by the end of 18 years of reinvesting dividends the outcome is almost £1,300 more.
Returns for Tullow, by contrast, have little to do with dividend flows and are all about growth. Oil explorers reinvest cash-flows boosted by occasional windfalls such as those experienced by Cairn in Rajasthan. (Ironically Cairn would have been in the top five, but payment of its last special dividend in March 2012 knocked Cairn out of the FTSE 100). The dividend yield for Tullow has remained very low since 2003 when the company first paid a small dividend, though it has risen since.

If dividends are that important shouldn't investors just concentrate on high yielding stocks, where dividends are high in relation to the share price? The danger here is that…

Unlock this article instantly by logging into your account
Don't have an account? Register for free and we'll get out your way
Disclaimer:
Past performance is not a guide to future returns. The value of investments and the income from them may go down as well as up and is not guaranteed. An investor may not get back the amount originally invested. For risks relating to specific products, please refer to the relevant documentation for that product.
---
---

Capita PLC is a United Kingdom-based company, which creates and delivers services in business process management. The Company's segments include Digital & Software Solutions, Integrated Services, Local Government, Property & Health, Workplace Services, IT Enterprise Services, Customer Management, Capita Europe and Insurance & Benefits Services. The Company operates in private sectors, such as banking and financial services, insurance, life and pensions, retail, telecoms and media, transport and utilities, and public sector, such as central government, defense, education, emergency services, health, local government, and police and justice. The Company offers its services, which include business process management, customer management, digital and software solutions, financial services, information technology, legal services, property and infrastructure, travel and events, human resource and recruitment, debt solutions, and corporate and administration service. more »

LSE Price

Tullow Oil plc is an independent oil and gas exploration and production company. The Company's primary activity is the discovery and production of oil and gas. Its segments include West Africa; East Africa, and New Ventures. The West Africa Business focuses on its production and development projects in West Africa and Europe. The business includes its operated asset, the Jubilee field in Ghana, the TEN Project and a portfolio of non-operated production assets in approximately five countries across the region. The East Africa Business is focused on exploration activity across the Company's acreage position in Kenya. The New Ventures Business is focused on its frontier exploration and appraisal activity across Africa and South America. It manages its New Ventures portfolio through both license acquisitions and farm downs of existing acreage. Its activities include targeted exploration and appraisal, and selective development projects. It has operations in Africa and South America. more »

LSE Price

The Sage Group plc is a United Kingdom-based company, which provides integrated accounting, payroll and payments solutions. The Company also provides the option of solutions hosted locally and accessed on-premise. The Company's segments include Europe, which consists of France, the United Kingdom and the Ireland, Spain, Germany, Switzerland, Poland, Portugal and Sagepay; and International, which consists of Brazil, Africa, Australia, the Middle East and Asia. It provides solutions that help businesses of all shapes and sizes to manage accounting and finances, manage payments, manage people and payroll, and manage the entire business. Its accounting solutions include sage One, sage Live and sage X3. Its payment solutions include sage Pay and sage Payments. Its payroll solutions include sage One Payroll, sage 50 Payroll and sage X3 People. more »

LSE Price