The Forward Look featuring Carnival, Whitbread, Chemring & Drax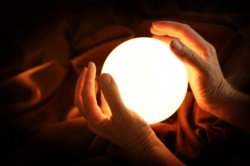 Nick Raynor is an investment adviser at retail stockbroker, The Share Centre, having been there since 2002. Nick has over 11 years' experience in personal finance. Nick is regularly asked to offer his insight on a wide range of financial matters to the UK media for papers including The Times and The Daily Telegraph. He provides weekly share comment to several regional newspapers, as well as finance-based websites such as MoneyExtra.com. He gives his thoughts on what to expect from companies announcing results w/c 21 June 2010.
Tuesday
Carnival (LON:CCL) (Q2 results) - We were expecting to hear from Carnival last week, but they will be announcing Q2 results on Tuesday. Figures should be boosted by currency fluctuations as the majority of Carnival's business is US based, however this also could be an area for concern. The huge oil spill in the Gulf of Mexico could put those wanting to go cruising in that region off. These results are unlikely to change our stance to anything else but 'hold'. We currently list Carnival as a HOLD
Whitbread (LON:WTB) (interim management statement) - The main divisions of the company are Costa Coffee and Premier Inn so we expect this update to be positive and to see the footfall through their coffee shops has increased. Also, it will be interesting to see if the first week of the World Cup has any affect on trading although no mention may be made yet. We currently list Whitbread as a HOLD
Chemring Group (LON:CHG) (interim results) - Chemring has had a superb run over the past few years and has benefitted from the vast amount of Government spending on defence systems and countermeasure systems. Investors will hope that this announcement may contain news that the company are considering a share split. This would make the shares more attractive to smaller investors and potentially increase the share price further. We do not currently hold a view on Chemring
Wednesday – n/a 
Thursday 
Drax Group (LON:DRX) (interim trading statement) - Drax's share price has suffered recently and only just bounced back ahead of this update, so shareholders will be looking for some direction, News of a dividend will be welcomed as this is traditionally how Drax rewards its shareholders. After recent performance, shareholders will be hoping these results…

Unlock this article instantly by logging into your account
Don't have an account? Register for free and we'll get out your way
Disclaimer:
Investing in general, and the products and services mentioned above may not be suitable for all: if in doubt, individuals should seek independent financial advice. The value of investments and the income from them can go down as well as up and investors may not get back their original investment. Past performance is not a reliable indicator of future performance.
The bases and levels of taxation relating to ISAs, CTFs and SIPPs are subject to change and the value of these tax allowances may depend upon the circumstances of the individual.
---
---

Carnival plc is a leisure travel company. The Company's segments include North America, and Europe, Australia & Asia (EAA). Its North America segment includes Carnival Cruise Line, Princess Cruises (Princess), Holland America Line and Seabourn. Its EAA segment includes Costa Cruises (Costa), AIDA Cruises (AIDA), P&O Cruises (the United Kingdom), P&O Cruises (Australia) and Cunard. It also includes Cruise Support segment, which represents its portfolio of port destinations and private islands. In addition to its cruise operations, it owns Holland America Princess Alaska Tours, a tour company in Alaska and the Canadian Yukon. Its tour company owns and operates hotels, lodges, glass-domed railcars and motorcoaches. Its Carnival Cruise Line offers cruises generally from 3 to 8 days with almost all of its ships departing from 16 convenient United States home ports located along the East, Gulf and West coasts, Puerto Rico and Hawaii, as of November 30, 2016. more »

LSE Price

Drax Group Plc is engaged in the electricity generation; electricity supply to business customers, and manufacturing of sustainable compressed wood pellets for use in electricity production. The Company's segments include Generation, which is engaged in the generation of electricity at Drax Power Station; Biomass Supply, which is engaged in the production of sustainable compressed wood pellets at its processing facilities in the United States, and Retail, which is engaged in the supply of power to business customers and wood pellets to the domestic heat market. Its business units include Drax Power, Haven Power, Drax Biomass and Billington Bioenergy. Drax Biomass provides compressed wood pellets. Haven Power supplies electricity to businesses. Billington Bioenergy supplies sustainable compressed wood pellets to provide businesses and households with renewable heat. Drax Power Station is located near Selby, North Yorkshire, connecting into the national electricity distribution grid. more »

LSE Price

Chemring Group PLC offers solutions to protect defense and security markets. The Company operates through three segments: Countermeasures, which is engaged in the development and manufacture of expendable countermeasures for air, sea and land platforms, and land-based electronic warfare equipment; Sensors & Electronics, which is engaged in the development and manufacture of improvised explosive device (IED) detection equipment, chemical and biological threat detection equipment, IED electronic countermeasures, network protection technologies and explosive ordnance disposal equipment, and Energetic Systems, which is engaged in the development, procurement and manufacture of signals and illumination devices and payloads, cartridge/propellant actuated devices, pyrotechnic devices for satellite launch and deployment, missile and ammunition components, propellants, warheads, fuses, separation sub-systems, actuators and energetic materials. more »

LSE Price