The Forward Look featuring Invensys, Severn Trent, Man Group, Burberry and Mark & Spencers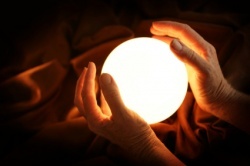 Nick Raynor is an investment adviser at retail stockbroker, The Share Centre, having been there since 2002. Nick has over 11 years' experience in personal finance. Nick is regularly asked to offer his insight on a wide range of financial matters to the UK media for papers including The Times and The Daily Telegraph. He provides weekly share comment to several regional newspapers, as well as finance-based websites such as MoneyExtra.com.
He gives his thoughts below on what to expect from companies announcing results w/c 24 May 2010. 
Monday
Invensys (LON:ISYS) (preliminary results) - Invesnsys is one of the largest diversified machinery manufacturers in the UK. The company has been struggling to make an impact in the markets so far this year, especially as competition from US companies looking to enter the European markets increases. As time goes on, we see Invesnsys coming under increasing pressure. We hope these results are more positive than expected. We currently list Invesnsys as a SELL
Tuesday
Marks & Spencer Group (LON:MKS) (preliminary results) - The summer is here so people will be hitting the shops and Marks & Spencer will be looking to benefit from this. It will be too late for this to reflect in these figures but we hope there will be some mention of how trading performance has been over the previous weeks. We hope to see food sales improve after a recent slow down in figures. We currently list Marks & Spencer as a HOLD
Wednesday
Burberry Group (LON:BRBY) (preliminary results) - These results will hopefully just confirm the positive sentiment the trading update in late April brought us. Burberry noted that expectations and forecasts had been revised for the better when the Q4 figures were issued. Overseas operations have not fared as well as UK operations, but it is hoped this will start to improve. We currently list Burberry as a HOLD
Thursday
Man Group (LON:EMG) (full year preliminary results) - Man Group has had a difficult year so far. Its main AHL diversified fund has not been performing well and as a result, the share price has fluctuated greatly. Man Group announced last week that they are to spend $1.6 billion on fellow hedge fund company GLG. This will create a huge company managing investments worth over $63 billion. The future for…

Unlock this article instantly by logging into your account
Don't have an account? Register for free and we'll get out your way
Disclaimer:
Investing in general, and the products and services mentioned above may not be suitable for all: if in doubt, individuals should seek independent financial advice. The value of investments and the income from them can go down as well as up and investors may not get back their original investment. Past performance is not a reliable indicator of future performance.
The bases and levels of taxation relating to ISAs, CTFs and SIPPs are subject to change and the value of these tax allowances may depend upon the circumstances of the individual.
---
---

Severn Trent Plc treats and provides water and removes wastewater in the United Kingdom and internationally. The Company provides clean water and wastewater services through its businesses, Severn Trent Water and Severn Trent Business Services. It operates through two segments: Regulated Water and Waste Water, and Business Services. The Regulated Water and Waste Water segment includes Severn Trent Water Limited's wholesale operations and household retail activities, and related support functions. The Business Services segment includes the Operating Services businesses in the United States, the United Kingdom, Ireland and Italy; its renewable energy business, and Severn Trent Water Limited's non-household retail business. The United Kingdom Operating Services provides contract services to municipal and industrial clients, and the United Kingdom Ministry of Defense (MOD). The United States Operating Services provides contract services to community, municipal and industrial clients. more »

LSE Price

Man Group Ltd, formerly Man Group PLC, is a United Kingdom-based independent investment management company. It offers long-only, alternative and private markets products on a single and multi-manager basis. Its investment management firms include Man AHL, Man Numeric, Man GLG, Man FRM and Man Global Private Markets (Man GPM). Man AHL is a diversified quantitative investment manager. Man Numeric is a quantitative equity manager invested across equity markets. Man GLG is a discretionary fund manager, active across alternative and long only strategies. Man FRM is an open architecture, full service hedge fund platform, which offers commingled fund of hedge funds, advisory solutions and outsourced research and consulting. Man GPM is engaged in private market asset classes, such as real estate, private credit and infrastructure. more »

LSE Price

Marks and Spencer Group plc (M&S) is a retailer in the United Kingdom, with over 1,380 stores around the world. The Company is the holding company of the Marks & Spencer Group of companies. The Company operates through two segments: UK and International. The UK segment consists of the United Kingdom retail business and the United Kingdom franchise operations. The International segment consists of Marks & Spencer owned businesses in the Republic of Ireland, Europe and Asia, together with international franchise operations. The Company is engaged in delivering own brand food, clothing and home products in its stores and online both in the United Kingdom and internationally. The Company sells womenswear, lingerie, menswear, kidswear, beauty and home products, serving customers through approximately 300 full-line stores and Website, M&S.com. It has approximately 910 United Kingdom stores, including over 220 owned and approximately 350 franchise Simply Food stores. more »

LSE Price