The Forward Look featuring Majestic Wine, Tesco, Sainsburys, Stobart Group and Carnival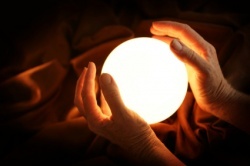 Nick Raynor is an investment adviser at retail stockbroker, The Share Centre, having been there since 2002. Nick has over 11 years' experience in personal finance. Nick is regularly asked to offer his insight on a wide range of financial matters to the UK media for papers including The Times and The Daily Telegraph. He provides weekly share comment to several regional newspapers, as well as finance-based websites such as MoneyExtra.com. He gives his thoughts on what to expect from companies announcing results w/c 7 June 2010.
Monday
Majestic Wine (LON:MJW) (preliminary results) - With the summer months approaching we would hope to see a good start to the new financial year as well as positive figures from the last 12 months. With the World Cup imminent this could give a pleasant boost to sales, however having already suggested that results would be at the upper end of analysts expectations, anything less will be a disappointment. We do not currently hold a view on Majestic wine
Tuesday
Tesco (LON:TSCO)  (interim management statement) -  Sir Terry Leahy may have announced his retirement, but the goliath that is Tesco's will carry on and a short trading update will no doubt confirm this. Tesco has large overseas exposure and with Sterling suffering recent weakness this should give a boost to earnings, not that Tesco needs it. We expect another set of solid figures and can see no reason why we would change our 'buy' recommendation. We currently list Tesco as a BUY.
Wednesday 
Sainsbury (J) (LON:SBRY) (Q1 trading statement) - To compete with Tesco Sainburys will have to produce something special we feel, however investors may not be totally interested in the figures. Investors will be looking for signs to see if there has been or will be any further interest from the Qatari Investment company that made a bid previously back in 2007. If not it will still be interesting to see how they have fared against other supermarkets over the last three months. We currently list Sainsburys as a HOLD.
Stobart Group (LON:STOB) (interim management statement) - Stobart Group has signed a number of contracts so far this year and the development of its Southend project is going well. We expect this update to contain further good news which should provide a boost to shareholders. An…

Unlock this article instantly by logging into your account
Don't have an account? Register for free and we'll get out your way
Disclaimer:
Investing in general, and the products and services mentioned above may not be suitable for all: if in doubt, individuals should seek independent financial advice. The value of investments and the income from them can go down as well as up and investors may not get back their original investment. Past performance is not a reliable indicator of future performance.
The bases and levels of taxation relating to ISAs, CTFs and SIPPs are subject to change and the value of these tax allowances may depend upon the circumstances of the individual.
---
---

J Sainsbury plc is engaged in grocery-related retailing and retail banking. The Company's segments include Retailing; Financial services, and Property investments. The Retailing segment is engaged in the operation of supermarkets and convenience. The Financial services segment includes the operations of Sainsbury's Bank plc (Sainsbury's Bank). The Property investments segment includes the Company's joint ventures with the British Land Company PLC and Land Securities Group PLC. The Company has approximately 2,000 food suppliers and over 1,000 non-food suppliers. The Company offers over 15,000 own-brand products and has approximately 770 convenience stores. The Company offers groceries under various categories, such as fruit and veg, meat and fish, dairy, chilled, bakery, frozen, food cupboard, drinks, health and beauty, baby, household, pet and home. Sainsbury's Bank provides a range of products, including insurances, credit cards, savings and loans. more »

LSE Price

Tesco PLC (Tesco) is a retail company. The Company is engaged in the business of Retailing and associated activities (Retail) and Retail banking and insurance services. The Company's segments include UK & ROI, which includes the United Kingdom and Republic of Ireland; International, which includes Czech Republic, Hungary, Poland, Slovakia, Malaysia and Thailand, and Tesco Bank, which includes retail banking and insurance services through Tesco Bank in the United Kingdom. The Company's businesses include Tesco UK, Tesco in India, Tesco Malaysia, Tesco Lotus, Tesco Czech Republic, Tesco Hungary, Tesco Ireland, Tesco Poland, Tesco Slovakia, Tesco in China, Tesco Bank and dunnhumby. The Company's brands include Finest, Everyday Value, Chokablok and Technika. Finest and Everyday Value are the two food brands in the United Kingdom. The Company offers a range of personal banking products, principally mortgages, credit cards, personal loans and savings. more »

LSE Price

Carnival plc is a leisure travel company. The Company's segments include North America, and Europe, Australia & Asia (EAA). Its North America segment includes Carnival Cruise Line, Princess Cruises (Princess), Holland America Line and Seabourn. Its EAA segment includes Costa Cruises (Costa), AIDA Cruises (AIDA), P&O Cruises (the United Kingdom), P&O Cruises (Australia) and Cunard. It also includes Cruise Support segment, which represents its portfolio of port destinations and private islands. In addition to its cruise operations, it owns Holland America Princess Alaska Tours, a tour company in Alaska and the Canadian Yukon. Its tour company owns and operates hotels, lodges, glass-domed railcars and motorcoaches. Its Carnival Cruise Line offers cruises generally from 3 to 8 days with almost all of its ships departing from 16 convenient United States home ports located along the East, Gulf and West coasts, Puerto Rico and Hawaii, as of November 30, 2016. more »

LSE Price