The Future of Public Debt, Goldman Sachs and Why There had to be a Short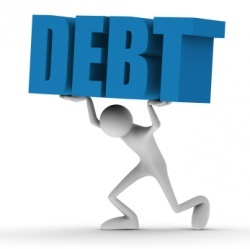 There Had to Be a Short
How Should Our Institutions Invest?
The Future Of Public Debt
The Future Public Debt Trajectory
Debt Projections
Montreal, New York, Connecticut, and Italy
Everyone and their brother intuitively knows that the current government fiscal deficits in the developed world are unsustainable. They have to be brought under control, but that requires some short-term pain. Today we look at a rather remarkable piece of research from the Bank of International Settlements (BIS) on what the fiscal crisis may morph into in the future, how much pain will be needed, and what will happen if various countries stay on their present courses. Some countries could end up paying north of 20% of GDP just on the interest to serve their debt, within just 30 years. Of course, the markets will not allow that to happen, long before it ever gets to that level. And what makes this important is that this is not some wild-eyed blogger, it's the BIS, a fairly sober crowd of capable economists. We will pay some attention. Then I'll throw in another few paragraphs about Goldman.
But first, I want to bring a very worthy cause to your attention. For my Strategic Investment Conference last weekend, Jon Sundt and I bought some mighty fine wine for our guests. That of course, is to be expected. But each of those bottles also bought a wheelchair for someone in a most needy part of the world. Here's the story.Gordon Homes at Lookout Ridge Winery in Napa Valley has gotten five cult winemakers to create special wines for him. These are winemakers whose production is sold out well in advance  - they're the all-stars of wine (like Screaming Eagle). And while they can't sell them from their own wineries, they blend these special signature wines for Lookout Ridge. Each bottle sells for $100, well below what it would take to get one of these cult artists' bottles - even if you could get them. And then Lookout Ridge donates the entire amount to buying a wheelchair for someone who can't afford one in a less-developed country. Attendees at our conference bought enough to send 200 chairs to people desperate for mobility all over the world. Part of it was, I am sure, that it is a very worthy cause, and part of it is that the wines are damn good.…

Unlock this article instantly by logging into your account
Don't have an account? Register for free and we'll get out your way
Disclaimer:
Copyright 2010 John Mauldin. All Rights Reserved John Mauldin, Best-Selling author and recognized financial expert, is also editor of the free Thoughts From the Frontline that goes to over 1 million readers each week. For more information on John or his FREE weekly economic letter go to: http://www.frontlinethoughts.com/learnmore Note: The generic Accredited Investor E-letters are not an offering for any investment. It represents only the opinions of John Mauldin and Millennium Wave Investments. It is intended solely for accredited investors who have registered with Millennium Wave Investments and Altegris Investments at www.accreditedinvestor.ws or directly related websites and have been so registered for no less than 30 days. The Accredited Investor E-Letter is provided on a confidential basis, and subscribers to the Accredited Investor E-Letter are not to send this letter to anyone other than their professional investment counselors. Investors should discuss any investment with their personal investment counsel. John Mauldin is the President of Millennium Wave Advisors, LLC (MWA), which is an investment advisory firm registered with multiple states. John Mauldin is a registered representative of Millennium Wave Securities, LLC, (MWS), an FINRA registered broker-dealer. MWS is also a Commodity Pool Operator (CPO) and a Commodity Trading Advisor (CTA) registered with the CFTC, as well as an Introducing Broker (IB). Millennium Wave Investments is a dba of MWA LLC and MWS LLC. Millennium Wave Investments cooperates in the consulting on and marketing of private investment offerings with other independent firms such as Altegris Investments; Absolute Return Partners, LLP; Fynn Capital; Nicola Wealth Management; and Plexus Asset Management. Funds recommended by Mauldin may pay a portion of their fees to these independent firms, who will share 1/3 of those fees with MWS and thus with Mauldin. Any views expressed herein are provided for information purposes only and should not be construed in any way as an offer, an endorsement, or inducement to invest with any CTA, fund, or program mentioned here or elsewhere. Before seeking any advisor's services or making an investment in a fund, investors must read and examine thoroughly the respective disclosure document or offering memorandum. Since these firms and Mauldin receive fees from the funds they recommend/market, they only recommend/market products with which they have been able to negotiate fee arrangements.
---
---